Celebrate the Catalog : Converge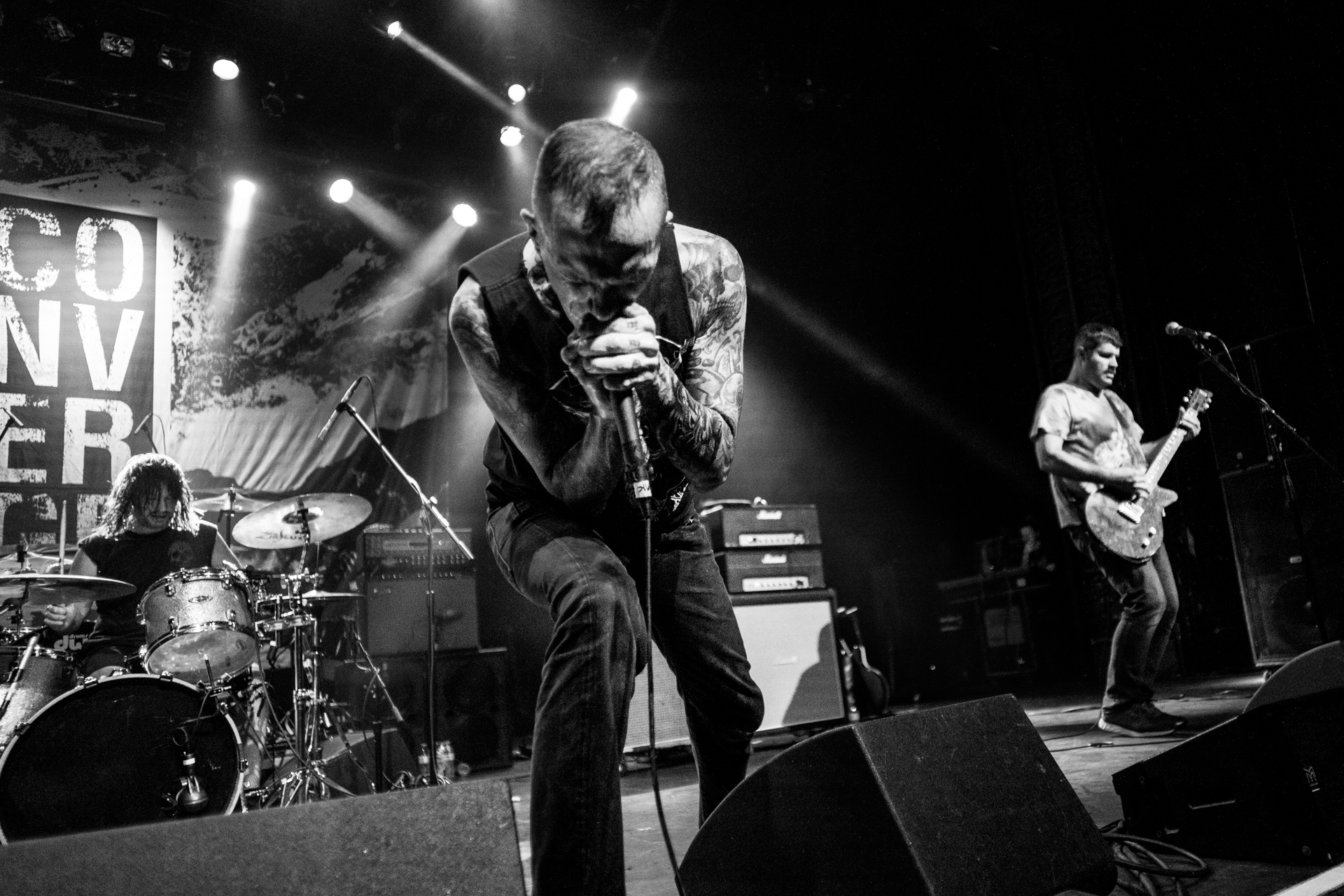 Chad Kelco
When we ran our list of our Top 100 favorite Metal Albums, the sight of Converge's Jane Doe at number three resulted in the fairly intense response of "WHO THE FUCK IS CONVERGE?!" on one social media network. We did our best to explain that in the blurb, but for those know might not have known anything about the band, it apparently came as a surprise to see their name among those of bands such as Black Sabbath, Slayer and Iron Maiden.
Here's the thing, though: It absolutely belongs in the company of such legends. Since the mid-'90s, the Salem, Massachusetts hardcore band has been charting a path in extreme music that few other artists riding the line between metal and hardcore can touch. In their earliest days, Converge were played it pretty straight, blending conventional hardcore punk sounds with those of the burgeoning screamo scene and a touch of post-hardcore nuance. But over time, they began to pour different influences into their already powerful approach—noise rock, shoegaze, doom metal, sludge, crust punk, etc. — and it's only made them stronger. There's nothing traditional about Converge, but there's also nothing boring about them either.
Since the end of the '90s, Converge has essentially been on a path to reinvent themselves with one incredible new release after another. That's thanks in large part to the addition of Nate Newton and Ben Koller to the lineup, making an already kickass band even stronger with one of the best rhythm sections in metal. But they've also grown as sophisticated songwriters over time, and though they never toned down their blistering hardcore sound (if anything it's only gotten louder and more visceral), they've allowed more space, more varying textures, and a whole lot of diversity to be a part of that menacing, cathartic assault. Add to that an incredible production aesthetic by guitarist Kurt Ballou, and consistently stunning graphic design by frontman Jacob Bannon (who also runs Deathwish Inc.), and you not only have one of the strongest discographies in hardcore, but an overall aesthetic that strengthens their identity as a cohesive whole.
So, with this edition of Celebrate the Catalog, we tell you who the fuck this band is, with a thorough look at the Converge discography.
Part One: Conduit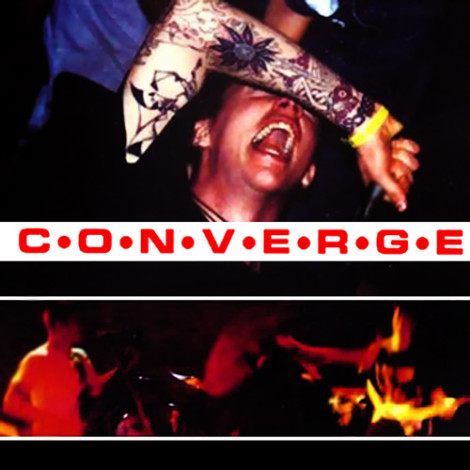 Halo in a Haystack
(1994; Earthmaker)
Converge released their debut album in 1994, when its members were all around 18 years old. That's an important thing to keep in mind when listening to its raw, intense performances and complex, start-stop dynamics. This is not the band we know today, at least not exactly. They're still loud, still furious, still emotionally exhausting. But it's ultimately a style of hardcore that bears little resemblance to the taut, unstoppable force of albums like Jane Doe or You Fail Me. Jacob Bannon's screams are more strained and slightly higher pitched—on "Divinity," he even sings more than screams, and as such there's a pretty significant emo vibe that courses through this album's veins. In fact, it's not entirely out of the question to say that Halo in a Haystack most closely resembles a screamo album, though it's not a screamo album—not exactly. But to anyone who went to hardcore shows in the '90s, its sound should be fairly familiar. There are slow, drawn-out mosh pit moments, some thrash-metal riffs in its boldest moments, and lots of high-speed pummel. And it's pretty decent, but its greatest drawback is a lack of cohesion and focus. The band is all over the place, which shows them off to a promising start, if not one that fully makes good on a lot of the ideas that they're bouncing around. But even in this lo-fi, still-cooking state, Converge was on to something.
Rating: 6.4 out of 10
Petitioning the Empty Sky
(1996; Equal Vision)
Converge grew a lot in just two years. Now, just barely in their twenties, the Salem hardcore band was beginning to broaden their sound and expand into realms well outside of the conventional box in which hardcore neatly fits. In some ways, they were growing heavier: The seven-minute epic opener "The Saddest Day" arrives with more force and intensity than anything on their debut album. It's a seething beast of a song, and it's the first real glimpse of the relentless and precise vision of Converge that would take shape after the turn of the millennium. And there's more where that came from, on the two minute chugger "Forsaken," and the eerily intense "Shingles," which is easily one of the best tracks of the bunch. But just as I suggested that Halo in a Haystack resembles a screamo album at times, Converge follows that thread to its logical conclusion: On a couple tracks, they actually go sort of emo. And, while it doesn't really fit in with the image of Converge that they've cultivated in the past 17 years, it's at least interesting to hear, and it breaks up the more straightforward blasts. "Dead" is, in fact, a pretty stellar track, more in tune with screamo than emo—even sounding a little like At the Drive-In in parts. But "Farewell Note to This City," whose title even sounds like an emo song, finds the group doing their best Sunny Day Real Estate impression. Again, not a bad thing, but the, um, clean (?) vocals here don't work as well as they should. Bannon really hones his scream on Petitioning the Empty Sky, but he still doesn't quite nail the melodic singing. Still, I tip my hat for the effort, and though the rough spots are still there, Converge transforms pretty rapidly from a promising band to a really good one.
Rating: 7.5 out of 10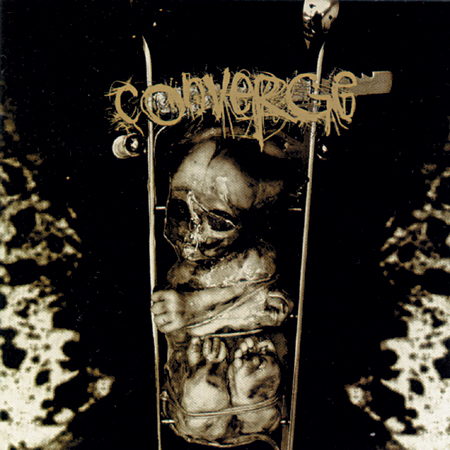 When Forever Comes Crashing
(1998; Equal Vision)
Possibly the most abrasive album in Converge's catalog, as well as an important transitional piece, When Forever Comes Crashing finds the band transitioning out of their early hardcore incubation into a full-blown metalcore monster. Their heaviest album to date upon its release, the record is noisier, gnarlier and more visceral, with a more intense focus on abrasive riffs. Likewise, Jacob Bannon's vocals are at their harshest, improving upon the shrieks of the first two records with a harrowing scream that's just brutal. Converge really arrives here, which is ironic in a way—it's actually the last album the band released before solidifying their current lineup, which is when everything really came together perfectly, or converged, if you will. Before Nate Newton and Ben Koller joined the band, however, original drummer Damon Bellorado took the throne, while Cave In frontman Steven Brodsky took over bass duties for the album. Everything here is sludgy and nasty, and some of that might be thanks to Today is the Day frontman Steve Austin, who produced the album. But a lot of it might be due to the fact that the band is pushing itself to the extreme at any given moment. Even the slower tracks are pretty brutal, which takes a certain level of talent to pull off. This is either the worst or best possible entry point for Converge fans—there are more accessible ways to indoctrinate yourself into the band's unique brand of heavy, but if you find yourself stoked on the sounds they churn up here, then you'll be thrilled with the many treasures that await you within their vaults.
Rating: 8.0 out of 10
Next: Jane Doe through All We Love We Leave Behind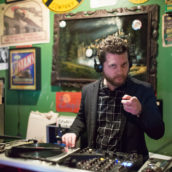 Jeff Terich
Jeff Terich is the founder and editor of Treble. He's been writing about music for 20 years and has been published at American Songwriter, Bandcamp Daily, Reverb, Spin, Stereogum, uDiscoverMusic, VinylMePlease and some others that he's forgetting right now. He's still not tired of it.