Endless Playlist: Radiohead – "Burn the Witch"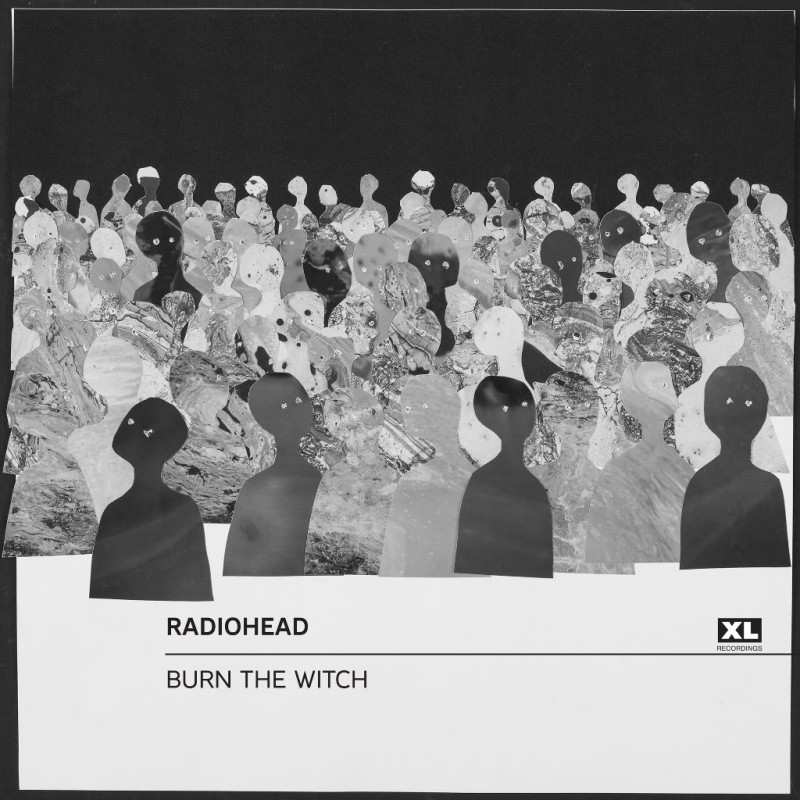 "Burn the Witch" occupies a realm different from past versions of Radiohead. The band's long-awaited single pulses at a rate just a mark too slow for the listener's comfort. It bubbles with intensity without ever truly boiling over. It has a chorus, but that chorus puts Thom Yorke in the distance as the sole background singer to a non-existent frontperson. He cries out the titular "burn the witch" with more than a smidge of criticism to his voice, but it's hard to imagine anyone deciphering his words over all the beautiful clutter.
As fantastical as Radiohead's evolution has been, there's some inherent logic to it as well. As five musicians who've spent decades playing together, they have avoided becoming stale by never quite repeating anything, even when that meant abandoning a particular idea before its full completion. On "Burn the Witch," Yorke's electronic work (both solo and with Atoms of Peace) is as prevalent as ever, his tenor nestled within layers of swirling ambience. But at the same time, there's something new here—that radiating intensity, most likely adapted from guitarist Jonny Greenwood's growing experience in the world of neo-classical music. He's shown that hand as part of Radiohead before, scoring countless orchestral parts for the band's catalog. But this is something different, a Steve Reich-esque construction of minimalist yet inviting tones and rhythms informing the almost entrancing progression of the piece.
But "Burn the Witch" doesn't get lost in its concept in the way much of The King of Limbs did. Radiohead never lose track of the pop-song at the heart of this track. (It's a dark, political pop-song that lends Yorke context to say things like "this is a low flying panic attack," but a pop song all the same.) It's with this balance of experimentalism and quality songwriting that Radiohead hints at a project more in the direction of OK Computer or In Rainbows than that of TKOL or even Kid A. Epic yet grounded, eerie yet groovable, "Burn the Witch" raises the bar while only expanding curiosities of what the band could be up to next.
[single, out May 4;
XL
]