Sonny and the Sunsets : Moods Baby Moods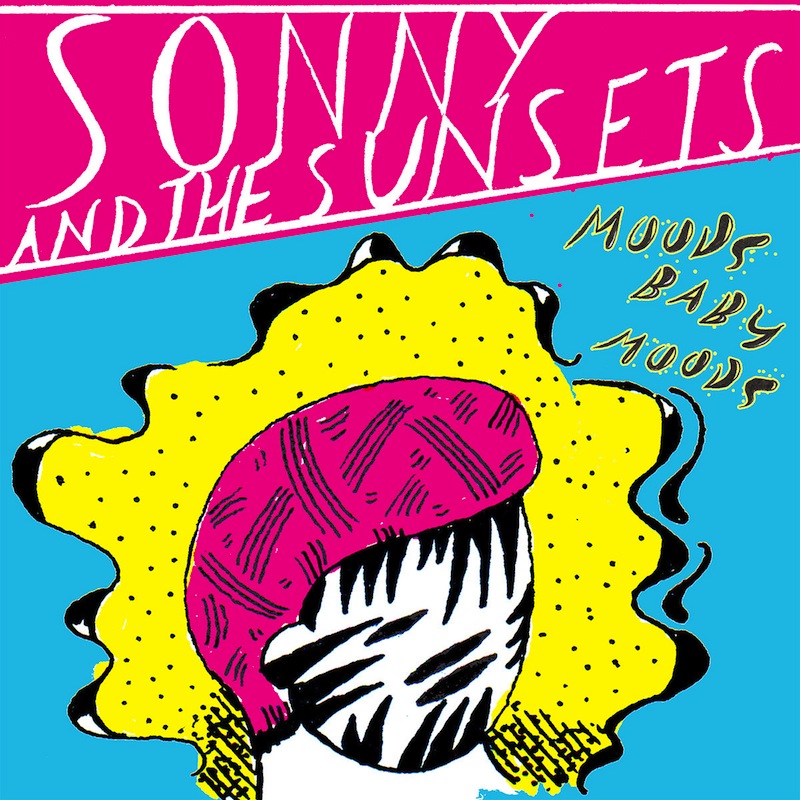 In an early interview with Sonny Smith, founder of San Francisco's Sonny and the Sunsets, the prolific jack of all trades answers questions about his "100 Records Project." The highly imaginative pursuit would be based around the frontman's unrelenting creative enterprise, serving as an artistic outlet for a collection of fictitious musicians and bands. The concept's main ideas would be outsourced to Smith's local artist-friends, all of whom would contribute by producing original ideas for album covers. Eventually, Smith would develop the covers into musical excursions of their own, allowing the multifaceted musician complete creative control. This brief flare of innovation represents the nature of the bandleader's artistic process and his ability to hasten from idea to idea. Smith's catalytic approach to inspiration permits him to unite genre specific elements into euphonic arrangements, a prominent quality of 2016's Moods Baby Moods.
Sonny and the Sunsets evoke the homespun funk DIY Bay Area artists have fashioned into contemporary subgenres of psychedelic indie rock. A mylar tape hiss coats specific surfaces of Moods Baby Moods' production, inciting components of the cassette culture associated with bedroom eclectics from the likes of John Maus and Ariel Pink. "Check Out" most noticeably shares similar melodic qualities of the chorus found on the latter's "Menopause Man." The title track "Moods" recalls the pop sensibility of the group's finest material, complete with a charming chorus over a grooving bassline and a lone, wavering synth reminiscent of Passion Pit's "I've Got Your Number."
Smith has been known to incorporate preconceived ideas, characters and scenes from his abandoned screenplays into his lyrics, most notably on last year's Talent Night at the Ashram. Similarly, Sonny and the Sunsets fabricate an alternate reality within the 12 tracks of Moods Baby Moods. Take "Well But Strangely Hung Man," an offbeat tale of a well-endowed character plagued by the chaos and public humiliation brought on by his phallic irregularities. The track's anecdote is complimented by a sonically eerie aura, as ephemeral keys wash behind a plodding bass line and an infectious hook. The band sets a specific tone within the reaches of the album's superior tracks. The one-two punk-tinged punch of "Reject of the Lowest Planet" and "White Cops on Trial" ignites a sense of urgency at the heart of Moods, keeping listeners at attention with stimulated bass lines among relevant, socio-politically charged lyrics.
For the length of their career, Sonny and Sunsets have meandered through stylistic adaptations across each of their full-length releases. They've adopted the approaches and musical poise of their predecessors, crafting unmistakably influenced tunes into modern amalgamations of eras past. While Sonny and the Sunsets' sonic precursors are of top quality, some tracks show how the group's signature eccentric flair can at times remain untapped. These occasions choose homage over innovation, briefly sidetracking the progression of the band's chief ideas. For example, "Nightmares" and "Needs" strongly resemble New Order's pop progression within the peak artistry of new wave, with the latter track most noticeably adopting the oscillating intro-synth of 1982's "Temptation." Though these moments show Sonny and the Sunsets' appetite to explore previous artistic novelty, it occasionally distracts from the band's pursuit in finding their bona fide, unhindered sound.
Moods' weirdo eclecticism is something to be admired in contemporary music, as Sonny and the Sunsets' ability to craft unconventional ditties made up of previous conventionalities portrays the group's knack for musical adaptation. "The Hospital Grounds at Night" leaves listeners with the upbeat familiarity of The Smiths and an Of Montreal-esque suffix to grace the album's final moments. But Moods Baby Moods is not merely an encyclopedic statement on the past half-century of music. It's an updated commentary on modern complications. As a whole, the album is encompassing of both influence and issue, establishing Smith as a voice of rationale within the left-field subculture of independent music.
Similar Albums: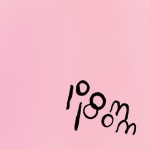 Ariel Pink – pom pom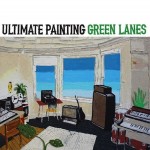 Ultimate Painting – Green Lanes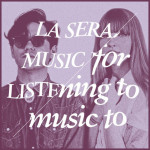 La Sera – Music for Listening to Music To