Of Montreal announces new album, Innocence Reaches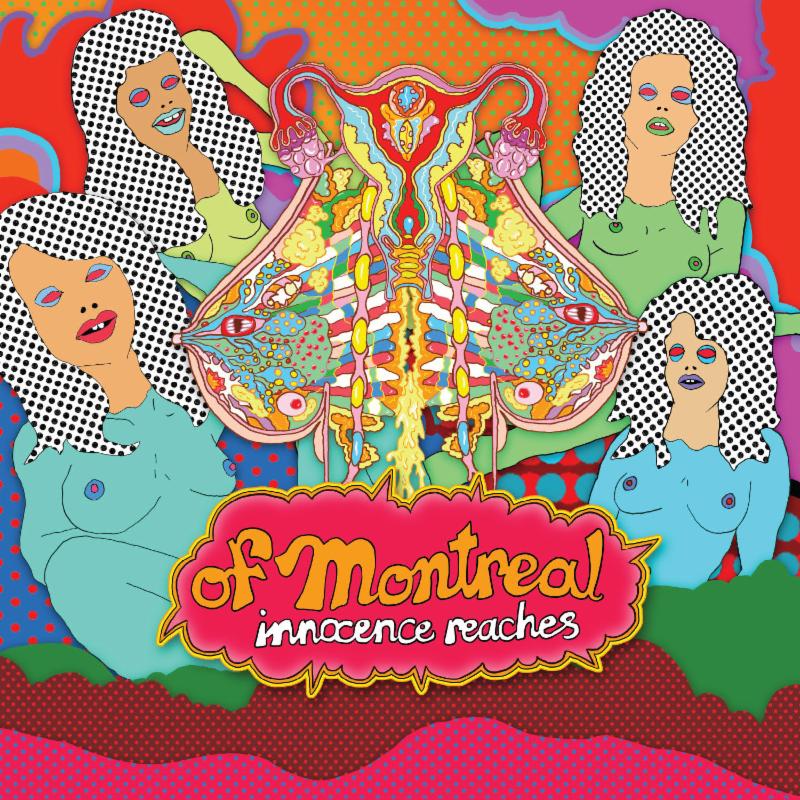 On August 12, Of Montreal will release new album Innocence Reaches via Polyvinyl. The album finds Kevin Barnes once again taking a shift in his approach, with a new focus on electronic dance sounds. That's the album's artwork above.
"Forever I've been detached from current music," Barnes says in a press release. "I got into this bubble of only being in some other time period. I came up picking apart the Beach Boys, the Beatles, and symphonic pieces. But last year, I was hearing Jack Ü, Chairlift, Arca, and others, thinking about low end and sound collage. It was an extra layer to geek out on."
Of Montreal have released a new song, "It's Different for Girls" (not the Joe Jackson song), which premiered via Zane Lowe on Apple Music. Stream it below.
Innocence Reaches follows 2015's Aureate Gloom.
Of Montreal Innocence Reaches tracklist:
1. let's relate
2. it's different for girls
3. gratuitous abysses
4. my fair lady
5. les chants de maldoror
6. a sport and a pastime
7. ambassador bridge
8. def pacts
9. chaos arpeggiating
10. nursing slopes
11. trashed exes
12. chap pilot