Clipping. releases new EP, Wriggle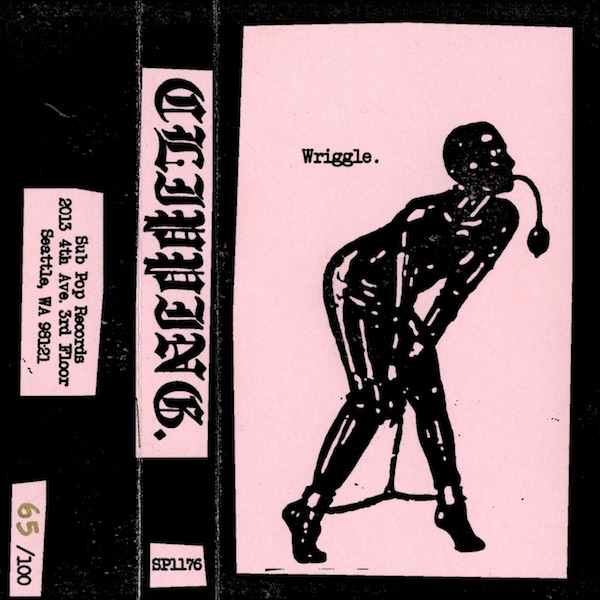 Fresh off of winning a Tony award for his performance in Hamilton, Daveed Diggs is back with his noisy industrial-rap outfit clipping., who have just released a new EP titled Wriggle, via Sub Pop. That's the sort of disturbing BDSM noise-cassette artwork above. The full EP is available to stream via YouTube, and purchase digitally, and you can hear the whole thing via the embed below. It features guest appearances from Antwon and Cakes Da Killa, and it's a pretty intense, noisy affair, as we've come to expect from the Los Angeles hip-hop outfit. Later this year, they'll release a new full-length via Sub Pop/Deathbomb Arc.
Wriggle follows 2014's CLPPNG.
Clipping. Wriggle EP tracklist:
1. Intro
2. Shooter
3. Back Up (Antwon & Signor Benedick the Moor)
4. Wriggle
5. Hot Fuck No Love (feat. Cakes Da Killa & Maxi Wild)
6. Our Time (feat. Nailah Middleton)
CLPPNG was featured on our list of the Top 50 Albums of 2014.