DJ Shadow : The Mountain Will Fall
I can't imagine the pressure popular musicians live and perform under when a debut album comes off as a masterpiece, and there's this expectation for them to try to match or beat it with every subsequent release. I have to wonder if that's what happened with DJ Shadow. In 1996 Endtroducing… destroyed almost every convention of what hip-hop should look and sound like. He's averaged a proper studio LP every five years after that, a turntablist cicada, demanding that listeners "decide if they are fans of [Endtroducing…] or the artist" while still trying to make something new that could stand just as tall.
Save for a song here or a mix there it's come across to this point as almost all work and no play, making Josh Davis a surprisingly dull boy. Although he surely didn't set out to make Endtroducing II, to the ear there are certainly sonic connections between it and his new album The Mountain Will Fall. I want to believe he looked at new equipment, or looked at old equipment with fresh eyes, and embraced what first brought him to the dance. Because let's be real: If it's not showing off his mixing and sampling mastery, DJ Shadow's best work rides an ambient, playfully creepy vibe.
We first heard it on Endtroducing… and the spaced-out UNKLE debut Psyence Fiction, and then some of the streetwise narratives and soundscapes of The Private Press. We find familiar forms here, parts of the album comprising Sherman and Mr. Peabody's WABAC machine. Davis layers anachronistic honky-tonk guitar picking with Run the Jewels' guest spot on "Nobody Speak," for example, while "The Sideshow" revisits the sampledelica of "The Number Song." Weird disembodied voices weave in and out across the album, and echoing, downtempo cuts suddenly ramp up with double-time percussion loops.
The Mountain Will Fall also includes some of DJ Shadow's most productive stylistic dialogues, far more successful than 2006's The Outsider and far more emphatic than 2011's The Less You Know, The Better. He shows his worth at repurposing original content from leftfield contributors such as Nils Frahm and jazz trumpeter Matthew Halsall into IDM ("Bergschrund") and short-film suites ("Ashes to Oceans"), respectively. He's also adept at knotting together the open spaces and tuned percussion of trap music with the kind of dark symphonics that make other works like Boards of Canada's Tomorrow's Harvest so successful.
It seems by the end of the album that Davis is straining to keep things interesting, the last three tracks merely serviceable echoes of superior earlier cuts. Yet that still doesn't discount that The Mountain Will Fall contains easily his best work this decade, and quite possibly his best so far this century. This is a eureka moment for both artist and listener, sounding at long last like DJ Shadow's having fun breaking beats again.
Similar Albums: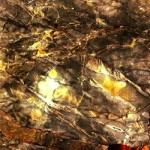 Clams Casino – Instrumental Mixtape 3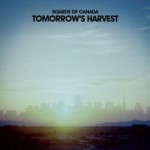 Boards of Canada – Tomorrow's Harvest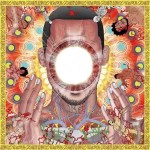 Flying Lotus – You're Dead!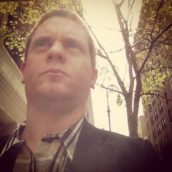 Adam Blyweiss
Adam Blyweiss is associate editor of Treble. A graphic designer and design teacher by trade, Adam has written about music since his 1990s college days and been published at MXDWN and e|i magazine. Based in Philadelphia, Adam has also DJ'd for terrestrial and streaming radio from WXPN and WKDU.