Stream the new Descendents album, Hypercaffium Spazzinate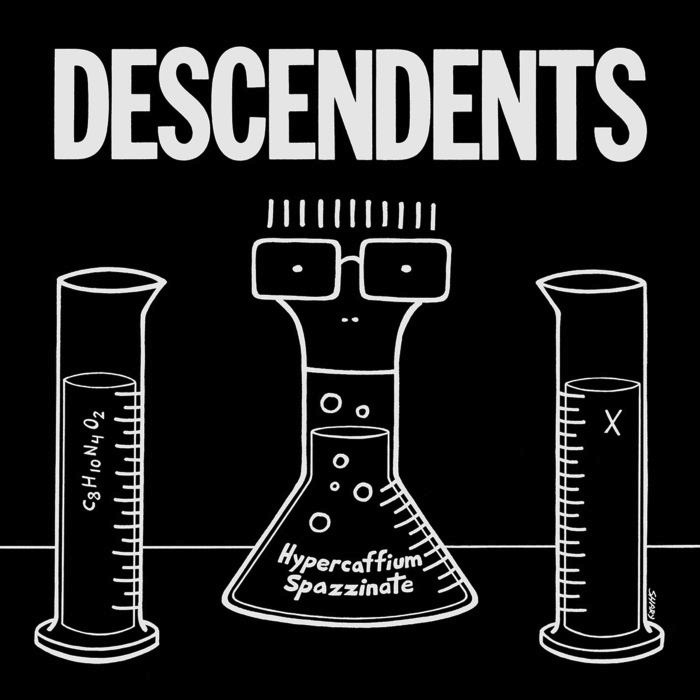 On Friday, July 29, The Descendents will release their first album in 12 years, Hypercaffium Spazzinate, via Epitaph. In typical fashion, it's packed with high energy punk rock anthems, some of which are about fast food ("No Fat Burger"), but there are some deeper emotions at play here, as on "Feel This," which bassist Karl Alvarez wrote after the death of his mother. It's a healthy mix of the band's signature snottiness and the kind of maturity that only a band playing together for more than 35 years can display. But it's not like it's that mature—it's still The Descendents.
You can hear the whole thing for yourself, courtesy of NPR First Listen. Listen to the Descendents Hypercaffium Spazzinate stream below.
The Descendents Hypercaffium Spazzinate tracklist:
1 Feel This
2 Victim of Me
3 On Paper
4 Shameless Halo
5 No Fat Burger
6 Testosterone
7 Without Love
8 We Got Defeat
9 Smile
10 Limiter
11 Fighting Myself
12 Spineless and Scarlet Red
13 Full Circle
14 Comeback Kid
15 Beyond the Music
The Descendents' "I'm the One" is on our list of 35 Essential Epitaph Records Tracks.