Titus Andronicus : S+@dium Rock—Five Nights at the Opera
Half a dozen years ago at the top of the steep, imposing staircase that leads to Brooklyn DIY space Shea Stadium I am surprised to be greeted by Titus Andronicus frontman Patrick Stickles, legs crossed in a crappy old folding chair, checking IDs at the door. He gazes at me and a friend for a moment before asking, "you guys playing or watching?"
Stickles isn't the type of guy to talk a big game when it comes to DIY without backing it up, and though he may come across as larger-than-life on stage or in interviews, you can still catch him taking tickets during down time. But Titus Andronicus and Shea Stadium are relics in a rapidly shifting Brooklyn scene that has seen half a dozen venues (such as Death By Audio, Glasslands and 285 Kent) shutter or turn into VICE Media offices, dozens of more bands fade into obscurity. Despite this, in the summer of 2015 they punctuated a five-night sold out run at Shea (what they call becoming "the first band in the history of NYC DIY to sell out five consecutive nights at the same venue") with the release of The Most Lamentable Tragedy, an album that flipped the script on Titus-weary critics and propelled them back into quote-unquote relevancy.
A year later, S+@dium Rock documents this run and their intention is to keep us in that moment. The record consists of 10 Tragedy highlights and one outtake ("69 Stones") while the litany of covers and guests including Craig Finn of the Hold Steady and Ted Leo and other such fanfare are all notably absent. Though I guess it was Five Nights at the Opera, and what's the point of a rock opera if you don't perform it anyway?
Otherwise, it bears the standard hallmarks of any live record—crowd cheering between songs, stage banter, off-key singing. Luckily, Titus Andronicus is a great live band. You can feel the energy as Stickles lets the crowd take over chants of "Dimed Out" or hear them singing along to the chorus of "Fatal Flaw." Also featured are full band arrangements of previously stripped down or acoustic cuts like "Stable Boy," which I found got a nice face-lift. And if nothing else, its production matches the band's DIY ethos: Titus Andronicus live is one stripped down to the essentials, a machine making something much larger than the sum of its parts.
Stickles has spoken extensively in interviews about how The Most Lamentable Tragedy was as much as a personal triumph as a critical one, and S+@dium Rock stands as a testament to that. If nothing else, they got to do it on their own terms too, performing and recording at a space they've long been a part of. It's hard to say what impact S+@dium Rock will have, if any. With most shows making it onto YouTube anyway, the live album is hardly a commodity anymore. While it might not be Unplugged in New York (Stickles has said many times that Titus Andronicus is not trying to be the next Nirvana), for fans of the band, it doesn't have to be.
Similar Albums: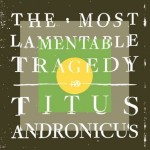 Titus Andronicus – The Most Lamentable Tragedy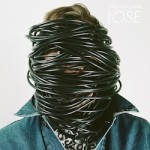 Cymbals Eat Guitars – LOSE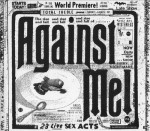 Against Me! – 23 Live Sex Acts