Album of the Week: Wild Beasts – Boy King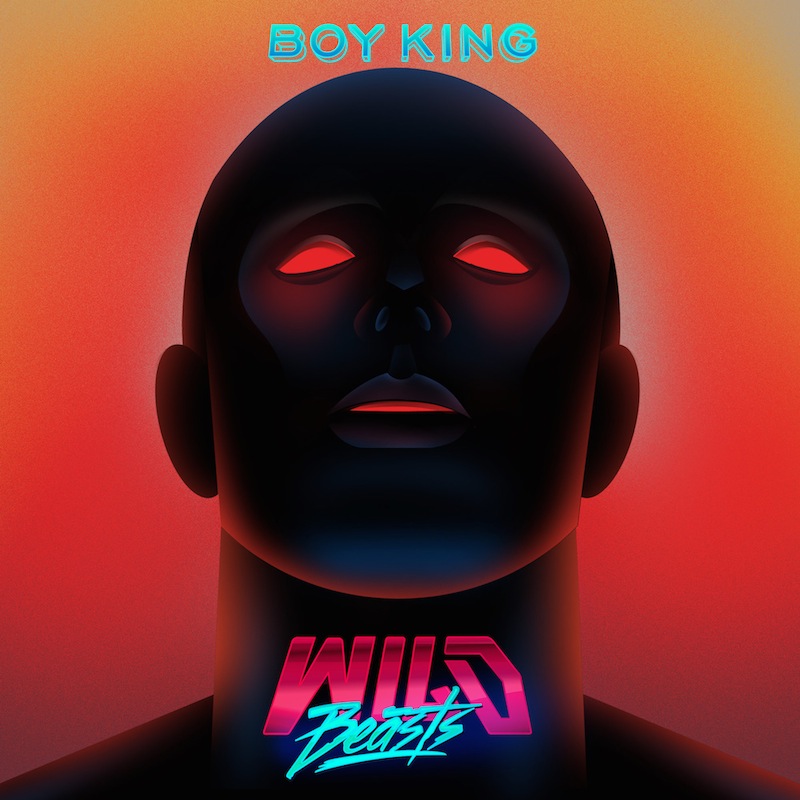 If the landscape of UK guitar rock bands of the last few years is a sign of anything, it's that the old, masculine rock 'n' roll swagger is finally dying, and something softer, more subtle, and more synthetic is set to replace it. The Horrors' later career, Radiohead's millennial output, as well as artists like Bat For Lashes, have taken rock music's more feminine edge and melded it with synth-pop and dance music in a breed that may foreshadow a new dawn in the UK. Wild Beasts have been around for a while now, forming initially in 2002, and they too have caught on that the Oasis method of brazen riffs and swagger may now be entirely irrelevant. Their mixture of dreamy synth pop, art rock and the Britpop of the day isn't just original, it's a deviation from what we've been taught to expect from British bands since Suede's ushering of a conservative Rawk revitalization.
Boy King is both fresh and a callback to British rock's more daring examples of sexuality. Similarities in guitar expression between Ben Little and Roxy Music's Phil Manzanera (particularly Avalon-era), aren't merely superficial. Both instances can be seen as two flipsides of the male libido, one more extroverted and "come-on" where the other, earlier example relies more on sleepy, flirtatious seduction. It's interesting to hear Wild Beasts boast in subtle ways, each member offering a textured bed of various emotions and moods at the same time that caricatured rock motifs are thrown in. Take the rhythm section in nearly every song, which recalls the straight pummel of '70s hard rock or even Arctic Monkeys' AM, another album from a young UK band that refreshingly uncomplicated an old formula through raw sex. More intensely than before, the band do more than just tease machismo. The only major difference between Boy King and the old sex 'n' drugs 'n' rock 'n' roll is the new societal circumstances men find themselves in, and we aren't in Kansas anymore.
Hayden Thorpe turns poptimism on its head by taking a very feminine idea—synth-driven tunes that are simple, upbeat, not for the dad crowd—and re-formatting it for the masculine ego. Take elder Bryan Ferry's method of seduction and Boy King's statement of intent feels a little more clear. Back in the '70s, still very much the halcyon days of straight male representation, he boldly took something as ubiquitous as macho carnal lust and subverted it with artistic experimenting. That didn't change the core male libido a bit—it's still all about fucking—but he brought a soft, flirty edge to the forefront of rock music that was underrepresented in the age of Led Zeppelin. In a way, Wild Beasts are descendants in a British line that Ferry started, taking a look at the modern world's new masculinity (part hyper-masculine lumberjack, part faux-feminine sensitive guy), and making it all a little more complex than shallow media representations would have you initially believe while also being undeniably, unabashedly sexy.
In keeping with the lengthy Art Pop tradition, Wild Beasts are maybe a little too eager to overemphasize the dark aspects of sex and intimacy, but they're quite as capable as anyone else. And, unlike some in the genre, Boy King isn't some all-encompassing detached critique, often celebrating modern masculinity in spite of its problematic nature. "Eat Your Heart Out Adonis," from the line "I like it messy don't you make it neat/your heart I'll eat," down to its boastful title, seems to be beating its chest at the antiquated masculine ideal of the 20th Century. Hayden Thorpe strikes at toughness and emotional stuntedness, promoting instead a more open and sensual man, one who acknowledges and even promotes the dark side lurking underneath that steely façade.
Boy King is an alive record about being a sexually frustrated, dead-eyed man, a specimen whose feelings of emptiness and lust are so overlapped to be totally confounding—even in its swinging groove, "Ponytail" sounds exhausted and hungover, making its sentiment at once hilarious and a little worrying. Call it a case of "Nightclubbing." For better or worse, this album nails what it feels like to be a guy in his twenties or thirties, struggling to relate to the world at the same time that their particular expression of sexuality is a ubiquitous privilege. Listening to the music, however, you don't feel forced to think about that too much. Almost without relent, all ears surrender to the rhythm.To speak of this album in merely analytical terms would be a great disservice to its character, which is also so fun, hard, and again, totally dripping with sex. As such, it promises to be one of the great night drive records of 2016. Every great band leaving immaturity behind and entering middle age deserves to surrender to Pop with such integrity.
Similar Albums: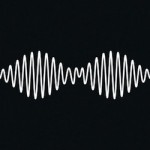 Arctic Monkeys – AM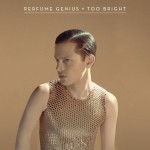 Perfume Genius – Too Bright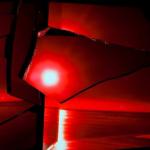 TV on the Radio – Nine Types of Light