Rae Sremmurd : SremmLife 2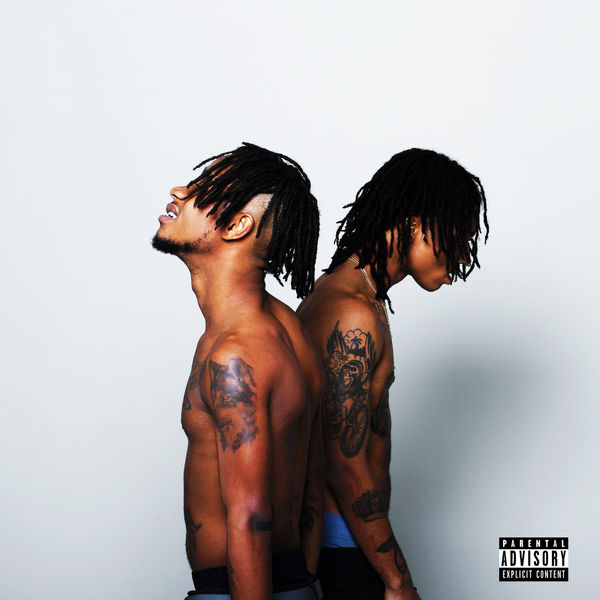 Rae Sremmurd have exactly two volume settings: 11 and 10. Their hyperspeed take on Southern hip-hop does not allow for moments of calm reflection or laying back in the cut. Since brothers Swae Lee and Slim Jxmmi (nee Khalif and Aaquil Brown—alongside mastermind Mike Will, who produces most of their tracks) blew up with "No Flex Zone" and "Unlock The Swag" and then proved their bonafides with an album (SremmLife) just as catchy as those songs, the Mississippi-born rap group has carved out a successful niche, one they continue to embody on SremmLife 2.
As you might have guessed by the album's title being only a slight alteration of its predecessor, SremmLife 2 doesn't make any great artistic leaps forward from SremmLife. The sonic template, whether provided by Mike Will or other like-minded beatsmiths (DJ Mustard, The Sauce, A+), is addictive keyboard riffs atop a bed of kinetic drumbeats heavy on the hi-hat and snare and low on kick. (The former aspect does not involve the exciting excursions you often hear with Zaytoven, but it's never anything less than hook-laden.) Swae and Slim use that musical foundation to concoct countless paeans to partying, drinking, getting stoned out of their goddamn minds and chasing women.
The TL;DR of that is: Rae Sremmurd are basically the hip-hop version of rock and roll's most ignorant-ass music—early AC/DC, Billy Squier, Billy Idol and other cock-rock shit in that vein. That's about it. If the idea of that appeals to you, you'll probably love SremmLife 2 (and Sremmurd's debut album, which even more so than 2 is a remarkably successful iteration of the every-track-a-single aesthetic). If it doesn't, you probably won't, and a positive review is unlikely to change your mind.
One area where SremmLife 2 notably bests the group's debut is the recruitment of like-minded guests. Gucci Mane, basically the godfather of all things bizarro in Southern rap given the absence of OutKast, continues his streak of high-profile scene-stealing on "Black Beatles." Lil Jon, for obvious reasons, is the best cameo Rae Sremmurd could ask for—he and DJ Mustard turn "Set The Roof" into the sort of barnburner that dominated rap radio in the mid-2000s. Juicy J and Kodak Black's appearances—on "Shake It Fast" and "Real Chill," respectively—aren't quite as memorable, but they certainly fit in.
If it seems like I'm not saying a ton about the Sremmurd dudes themselves, this is not due to any lack of positive attributes so much as Swae Lee and Slim Jxmmi being so locked in as a unit. Many of their most memorable hooks involve the brothers shouting in unison, and as rappers they're about equal in talent; their appeal stems from charisma and songcraft, not verbal dexterity. That said, it's no surprise that Swae Lee is the one slated to release a solo album next year: His tunefulness is what anchors the album's best sung hooks (first single "Look Alive," "Black Beatles"), and something tells me that Beyonce's "Formation" won't be the last high-profile pop tune Lee co-writes. For his part, Slim Jxmmi embodies the group's most hyped-up aspects, being more likely than his brother to rap in double/triple-time or shout with the highest register of his voice.
Your mileage may vary with Rae Sremmurd, depending on how much the idea of unapologetic and hedonistic party rap appeals to you in a summer (and year) that hasn't offered us many causes for celebration. But on the other hand that could provide even greater motivation to check SremmLife 2 out, for escapist purposes. The brothers Sremmurd are certainly self-aware and heartfelt, as is proven on "Came A Long Way," so their hyper-celebratory nature comes from a real human place. Turning up to SremmLife 2 is highly recommended—passing on it will require ignoring one of this year's purest hip-hop pleasures.
Similar Albums: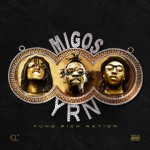 Migos – Yung Rich Nation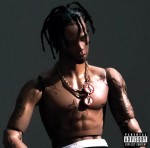 Travi$ Scott – Rodeo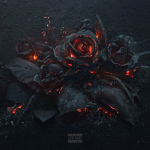 Future – EVOL