Deafheaven announce tour dates with Carcass, Inter Arma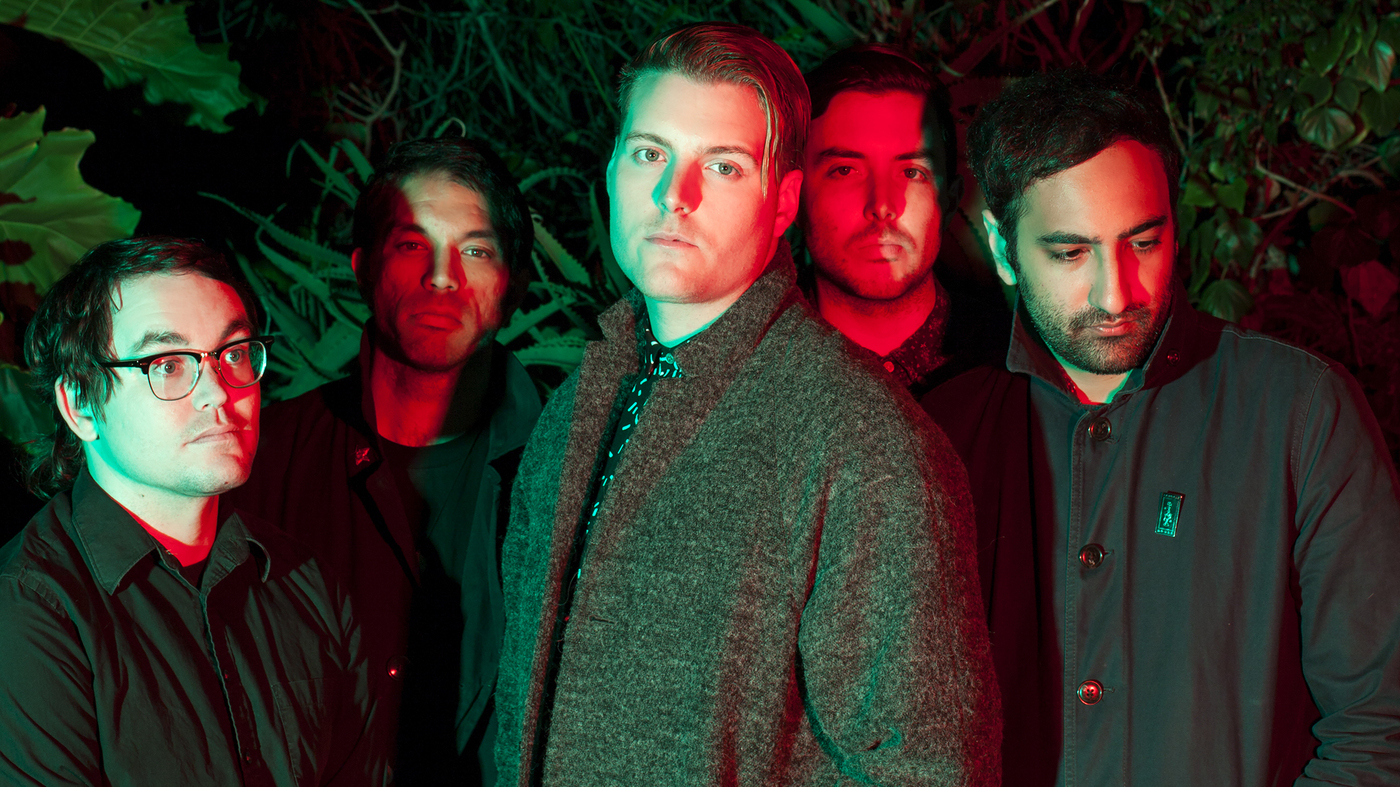 With the one-year anniversary of Deafheaven's New Bermuda just a couple months away, the California metal group is continuing its relentless tour schedule behind the album. And in November, they'll be co-headlining with UK death metal legends Carcass, and will be joined by Richmond sludge titans Inter Arma, who just released the excellent The Paradise Gallows. Check out their upcoming tour dates below, and check out the flyer for the tour.
Deafheaven tour dates:
9/24 Portland, OR – Dante's Live – NW Heshfest
9/27 Tucson, AZ – Tucson Arena (S)
9/28 El Paso, TX – EP County Coliseum (S)
9/30 Oklahoma City, Ok – Chesapeake Center (S)
10/15 Joshua Tree, CA – Desert Daze
10/16 San Francisco, CA – Treasure Island
10/20 Los Angeles, CA – The Wiltern (G)
10/21 Los Angeles, CA – The Wiltern (G)
10/22 Sacramento, CA – Aftershock Festival
10/23 Arcata, CA – Humboldt University
11/7 Baton Rouge, LA – The Varsity Theatre (C)(I)
11/9 Birmingham, AL – Iron City (C)(I)
11/10 Jacksonville, FL – 1904 Music Hall (C)(I)
11/11 Saint Petersburg, FL – The State Theatre (C)(I)
11/14 Wilmington, NC – Ziggy's by the Sea (C)(I)
11/15 Asheville, NC – The Orange Peel (C)(I)
11/17 Asbury Park, NJ – Stone Pony (C)(I)
11/18 Reading, PA – Reverb (C)(I)
11/19 Providence, RI – Fete Ballroom (C)(I)
11/20 Patchogue, NY – The Emporium (C)(I)
11/21 Poughkeepsie, NY – The Chance Theatre (C)(I)
11/22 Pittsburgh, PA – Rex Theatre (C)(I)
11/23 Cleveland, OH – The Agora Theatre and Ballroom (C)(I)
11/24 Kitchener, ON – Dallas (C)(I)
11/25 Valparaiso, IN – Big Shots (C)(I)
11/26 Columbia, MO – Blue Note (C)(I)
11/27 Madison, WI – Majestic Theatre (C)(I)
(S) = with Slipknot
(G) = with Ghost
(C) = with Carcass
(I) = with Inter Arma
Read our features, Like A Dream: An Interview with Deafheaven and Transcendental Experience: A conversation with Inter Arma.