Sleigh Bells announce new album, Jessica Rabbit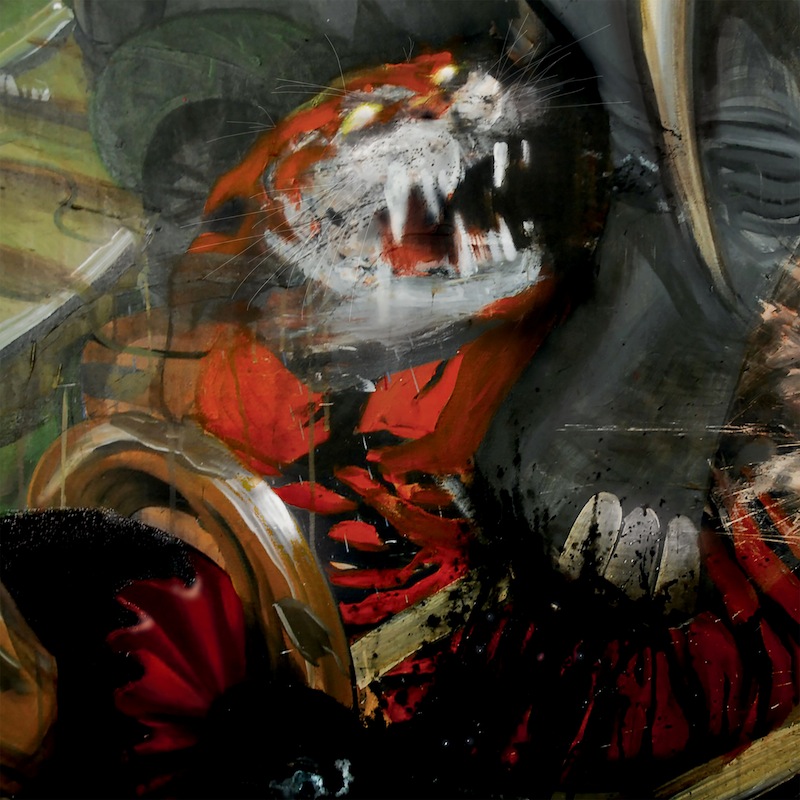 Sleigh Bells have announced a new album, their first in three years. The album is called Jessica Rabbit, and it's being released on November 11. The album includes the singles "Hyper Dark" and "Rule Number One," which were released earlier this year. It does not, however, include "Champions of Unrestricted Beauty," which they released back in December. That's the album's artwork, and you can check out the tracklist below.
Sleigh Bells have recently been entangled in a legal conflict with Demi Lovato, whom Alexis Krauss and Derek Miller claim sampled two of their songs from 2010's Treats on her 2015 song "Stars." The band filed the complaint in federal court on Monday.
Jessica Rabbit follows 2013's Bitter Rivals.
Sleigh Bells Jessica Rabbit tracklist:
1 It's Just Us Now
2 Torn Clean
3 Lightning Turns Sawdust Gold
4 I Can't Stand You Anymore
5 Crucible
6 Loyal For
7 I Can Only Stare
8 Throw Me Down the Stairs
9 Unlimited Dark Paths
10 I Know Not to Count on You
11 Rule Number One
12 Baptism by Fire
13 Hyper Dark
14 As If