Cymbals Eat Guitars : Pretty Years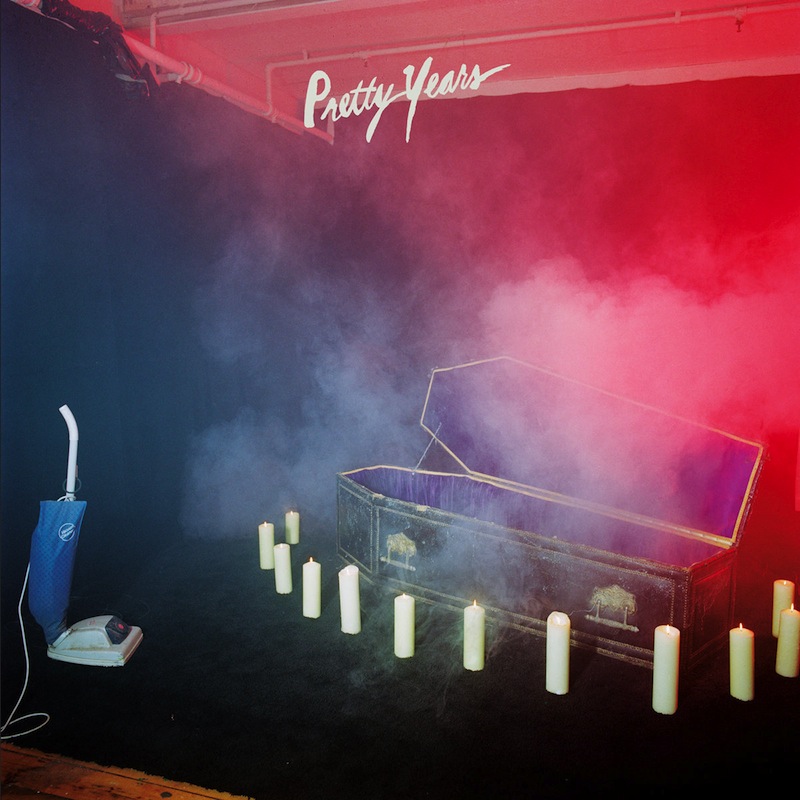 For some bands, there comes a point where a creative stagnancy is reached, centralized on an idea stemming from a band's nostalgia for their fledgling days. This is especially pertinent to Cymbals Eat Guitars' career, considering the substantial amount of buzz following their sprawling debut, Why There Are Mountains. For their fourth studio LP, the band find themselves pursuing greatness, making an album not merely to fit an old mold, but to verify their indie rock seniority. What Pretty Years proves is Cymbals' incredible sense of musical self-awareness. In an interview with Spin, frontman Joseph D'Agostino explains, "When we did do a really big classic-rock gesture it had to be just right and just fucked-up enough, and fucked-with enough." For Cymbals' latest, they've reached a perfect balance of fine and fucked; a healthy blend of said classic rock with the very best of their own sound.
Cymbals Eat Guitars have reached a point of comfort a select number of bands are able to attain—it should be mentioned that this is the first time the band has kept the same lineup across two albums. The group has become more confident in their sound, taking strides in pursuit of a highly original and unique goal, favoring simplicity over a sense of forced complexity. As D'Agostino describes it, Cymbals Eat Guitars have evolved from a band that made an album (Mountains) based on a collective's quality taste, to a band with the ability to sculpt their own artistic novelties.
Pretty Years contains sonically jarring moments on various tracks that may deter first-time listeners, but it's all part of Cymbals' plan. The scathing synth of "Mallwalking," the ear-piercing sax on "Wish," the heartland guitar shrill of "Close"—these are not moments misspent. In fact, they're some of the most anticipatory parts of each song, sure to be crowd favorites, particularly in live settings.
D'Agostino's vocals have evolved since the throat shredding emotion of Why There Are Mountains. He's more versatile as a singer, giving him a powerful tool to use considering the expansive route they've taken on the album. Take "Beam," the only sub-three-minute track on the album. Lyrics practically spill out of D'Agostino's mouth, vocalized in a tongue gargled rasp, as he alternates between moments of half-yell-half-singing cries and moments of sheer screams. The song's 15-second mark most noticeably takes after Cloud Nothings at their "emo-est," while the remainder of the track follows Titus Andronicus' Ameri-punk jubilation. "Beam" is perfectly juxtaposed with the downtrodden "Mallwalking," a haunting and illusory track about post-Columbine dreams right before launching into the anthemic "WELL" which, though certainly poppy, isn't afraid to grind off the rails in an M83-like, electro-rock excursion.
Pretty Years' name came from a brief conversation between D'Agostino and Whipple about the toll touring takes on you when you're young. The title is slyly placed in the chorus "Dancing Days," side one's closer, and very easy to miss upon the first listen. The lyrical placement is clever and far from ostentatious. It's cool. Cool as hell, actually. For Cymbals Eat Guitars to transcend the wall of sound built by The Boss, possess the pop prowess of The Cure, and the songwriting urbanity of Morrissey, is incredible. They've truly pulled it off, successfully creating one of the few credible rock records of the 21st century. It's funny the band is afraid of losing their pretty years, when it's clear they've only just begun.
Similar Albums: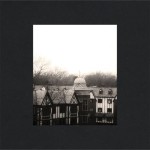 Cloud Nothings – Here And Nowhere Else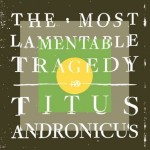 Titus Andronicus – The Most Lamentable Tragedy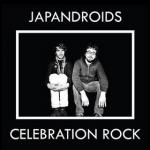 Japandroids – Celebration Rock