Album of the Week: Preoccupations – Preoccupations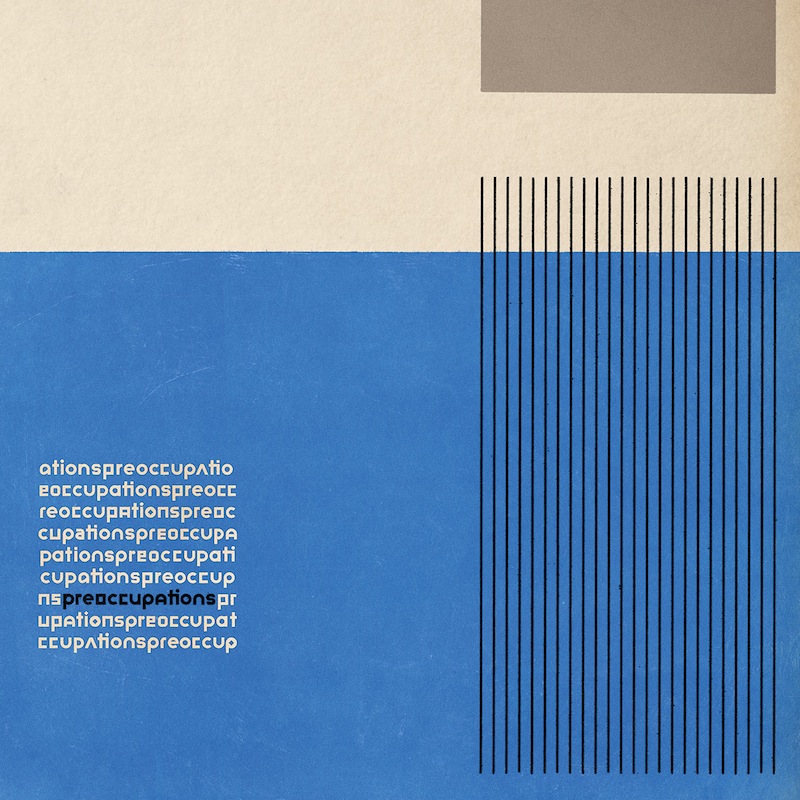 To hear Preoccupations' self-titled album without any context or backstory, their name would still make some kind of sense. The nine tracks on the album are washed in shades of gray and black and the occasional bits of spark flare, with even the most vibrant or upbeat moments wrapped in a sort of funereal gauze. The track titles tell a similar story: "Degraded," "Anxiety," "Forbidden," "Monotony." And when vocalist Matt Flegel utters the opening line from leadoff track "Anxiety"—"With a sense of urgency and unease/Second guessing everything"—the die is pretty well cast. This is a band with some heavy shit on their minds.
In a past life, not one year ago, Preoccupations were known as Viet Cong, a name that brought them notoriety as their debut album put the quartet of Calgary indie rock journeymen on a much higher pedestal than previous bands and past tours had neglected to do. A handful of shows were canceled in 2015 due to protests over the band's name, which was in reference to the Vietnamese militant political group that committed violent atrocities against thousands of people in South Vietnam and Cambodia. It became too big of a distraction to ignore, and ultimately led to the choice to adopt a less controversy-prone name. All the while, the members of the band were in a state of transition, a couple members going through some pretty bad breakups while their individual private lives brought them to separate corners of Canada and away from their central Calgary hub. It almost seems like a wonder that they didn't break up, if only their music didn't prove to be the one constant driving force among them.
A tormented and frayed outlook is central to Preoccupations' self-titled second album (for the purposes of continuity, the first album is still called Viet Cong). The atmosphere feels haunted from the outset, the haze of electronic noise and feedback that opens "Anxiety" acting as a mist-filled tunnel that feeds into their moody underworld. Once the song reveals itself about a minute in, it's weirdly accessible yet confidently mired in darkness—it's goth-rock, pretty much. As Viet Cong, Preoccupations had danced around goth's campy eyelinered domain without ever fully committing to it (even if they did cover Bauhaus), but here they embrace the synth-laden grandeur and soul decay. "I'm spinning in a vacuum," sings Flegel during the song's bridge, "deteriorating to great acclaim."
Preoccupations aren't exactly miserablists, but the constant malaise that hangs over the album works in its favor. Where their previous album was more brazen in its use of noise and heavy sounds in the pursuit of leaving a heavier impact, this one reveals beauty within the haze. A greater number of tracks here sound like singles, such as "Monotony," which takes some textural cues from Pornography-era Cure, and "Degraded," the catchiest and most dance-oriented song of the bunch, as well as one that finds Flegel declaring—a bit ironically, in hindsight—"I can't improve." Yet much like the album that preceded it, Preoccupations features a 10-plus-minute showpiece in which the band stretches out into their best approximation of post-punk prog. That song, "Memory," has more than a hint of Flegel's previous band, Women, as blissful guitar jangles beneath his lament, "I can't remember where we were…when it all went under."
As much as Preoccupations' first album under their newly christened name comes across as a compendium of scars on paper, the darkness they embrace is exorcised in the most vibrant way possible. Not every song is an opportunity to dance the pain away, but their post-punk heart that beats at the center of their music is frequently set to a compelling BPM. It's maybe an exaggeration to say the album has a happy ending, but "Fever" evokes a sense of hope and closure, as Flegel sings, "You're not scared/ Carry your fever away from here." So looking back, when he yelps, "There's nothing you can do because we're all dead inside" on "Stimulation," it doesn't feel like a problem that can't be overcome. Being dead inside never felt so alive.
Similar Albums: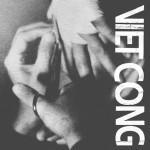 Viet Cong – Viet Cong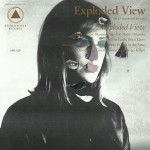 Exploded View – Exploded View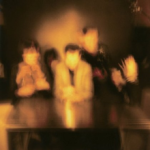 The Horrors – Primary Colors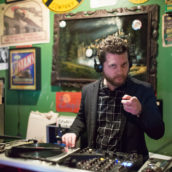 Jeff Terich
Jeff Terich is the founder and editor of Treble. He's been writing about music for 20 years and has been published at American Songwriter, Bandcamp Daily, Reverb, Spin, Stereogum, uDiscoverMusic, VinylMePlease and some others that he's forgetting right now. He's still not tired of it.