Album of the Week: Beach Slang – A Loud Bash of Teenage Feelings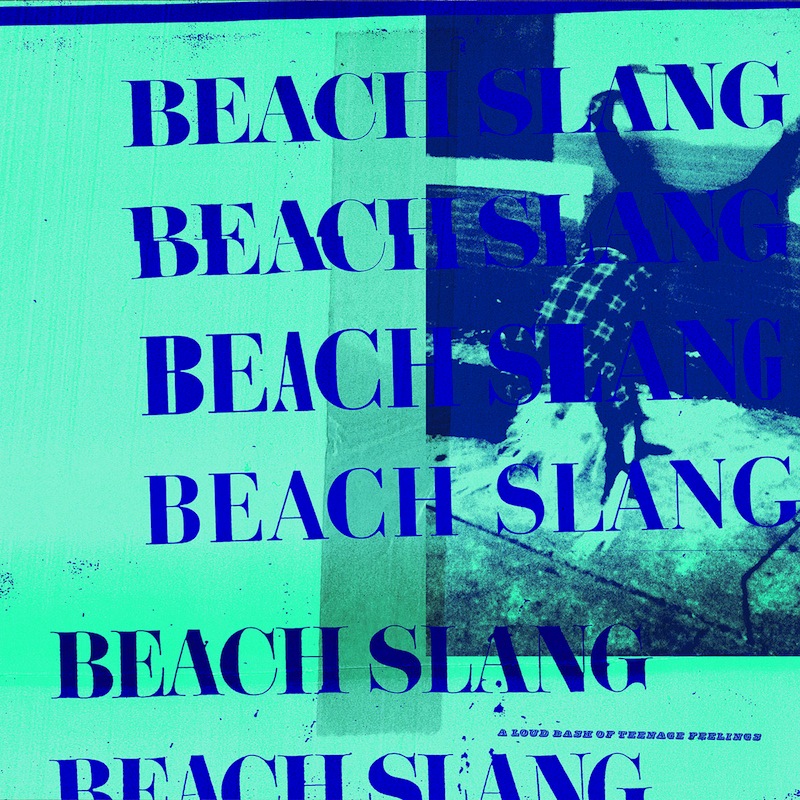 The elemental clang and chaos of a great rock song remains one of modern music's purest pleasures. Even with the genre's creative stagnation in the mainstream and a significantly diminished audience, when you get a good rock banger you know it immediately and feel it through all of you. Beach Slang gave us 10 of them on their 2015 debut The Things We Do To Find People Who Feel Like Us, and in barely a year's time they're already back. With A Loud Bash Of Teenage Feelings, the band goes harder and cuts deeper, establishing their position as one of rock's best bands. And regardless of what I just said about the genre, I'd call Beach Slang the same even if rock wasn't effectively dead.
Let me address the most reductive possible criticism of Teenage Feelings right off: Some reviewers might say that the album sounds excessively similar to its predecessor, right down to aesthetic concerns like the 10-track length and wordy title. Well, Beach Slang does have a basic sonic template, it's true—almost all of their songs adhere to it and its precursors in musical history (The Replacements, Jawbreaker, arguably the more earnest early power-punk such as Rancid and Green Day) are clear. Still, dozens of high-profile critics, plenty of which are probably still employed and reasonably compensated, gave the fucking Strokes breathless reviews and labels gave them lucrative advances for doing essentially the same thing in a much more performative, jaded, ironic and ultimately inauthentic manner, and you better believe Fabrizio Moretti is still cashing checks from that shit, so, I would advise that hypocrisy lies down that avenue. (There are legitimate criticisms of the band and album to be had, which I'll touch on later.)
Digression over. Moving on: A Loud Bash Of Teenage Feelings (the title is derived from bandleader James Alex's description of someone's heart in "Hot Tramps") has a distinctly rougher edge to it than The Things We Do. If that album constitutes responding to the emotional conflicts of one's early adulthood by saying "Fuck it," cracking another beer, turning the music up louder and trying to stay positive, Teenage Feelings shows significant signs of the impending hangover despite still being packed with gripping melodies and shout-along choruses. For example: On opening track "Future Mixtape For The Art Kids," Alex sings, "When I'm lost, we are dying in style/When I'm fucked, we are fucking alive/I hope I never die," but there's less of the bright defiance in his voice that colored similar statements in similar songs on The Things We Do. The full-fucking-speed-ahead, hookless punk rager that follows it, "Atom Bomb," seems more representative of the emotional temperament that informed Alex while writing this album's lyrics. (I'm fairly certain this stems from whatever conflicts fueled the band's near-breakup in late April, and while Beach Slang remained together they did lose drummer JP Flexner in July, who as of this writing hasn't been replaced.) On a more general level, the riffs are grittier and closer to the punk side of power-punk, the leads searing more than they soar.
Not all of these differences will be immediately apparent, and fans of The Things We Do need not worry—Teenage Feelings is very much a Beach Slang album. Moments like the sharp three- and four-note guitar hooks on "Perfect High" and "Hot Tramps" still ring out with as much essential joie de vivre as anything in the band's catalog. If there's a primary difference, it's that Alex's lyrical mentions of "being alive"—a common theme in Beach Slang songs—are not necessarily stand-ins for any sort of positive thinking. In my unapologetically laudatory review of The Things We Do, I described the band's music as "furiously alive." That more or less applies to A Loud Bash Of Teenage Feelings. But if I were to sum up the feeling it exudes as an imagined internal monologue, it'd be something like, "Yeah, I am fucking alive…and it's late and soon the punk show is gonna be over and I think I drank too much and I'm not sure what I'm doing, in general. Shit." Everyone's had some version of that moment, that thought.
The higher level of emotional turmoil on the album is perhaps most evident in its love songs, "Wasted Daze of Youth" and "Perfect High." In the former, Alex pleads for a lover not to die before he does and is willing to cut a message of devotion to this person into his flesh. The latter has him affirming loyalty with the lyric "Cross my heart, stab my eye/You're the perfect high." Not exactly what one would call healthy, but anyone who says they haven't felt that desperate in love at least once is lying. "Perfect High" takes a while to end, all the instruments faded out as Alex's last melodic aah-aahs echo in saddened desperation. If all of this doesn't sound like a sterling recommendation, I assure you that it is. By broadening the emotional spectrum of their songwriting while retaining every captivating ingredient of their sound, Beach Slang have circumvented any chances of a sophomore slump.
As stated earlier, A Loud Bash of Teenage Feelings is not without its flaws. While closing song "Warpaint" is a touching anthem for the distraught —"You're not as broken as you are brave"—its slow build and all-too-brief peak at the end make for a surprisingly anticlimactic end to an album that's spent most of its runtime in an explosive state of climax. As for James Alex's lyrics, your mileage may vary; some will find them wonderfully affecting, others overwrought, and the record lacks a truly massive anthem on par with "Bad Art & Weirdo Ideas" or "I Break Guitars" from The Things We Do.
These are small quibbles, though. In a year like 2016 that's been fraught with bullshit on the world stage and throughout culture, perhaps it's appropriate that the best anthemic power-punk not serve as the easily available bandage we as listeners might want it to be. Perhaps it's right that this music reflect—and not look away from—our doubts and fears. Since it's Beach Slang, we still get the furious punk riffs and cathartic melodies to keep us from falling into the realm of despair. Acknowledging the presence and power of the darkness isn't the same as giving in to it, because neither this band or this album aim to do that. A Loud Bash of Teenage Feelings is still very much a full-throated, guitar-powered "fuck you" to all the things that bring us down.
Similar Albums: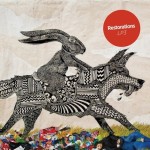 Restorations – LP3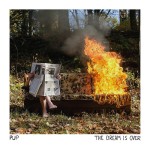 PUP – The Dream Is Over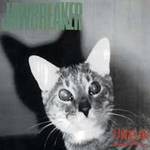 Jawbreaker – Unfun