G.L.O.S.S. announce they're breaking up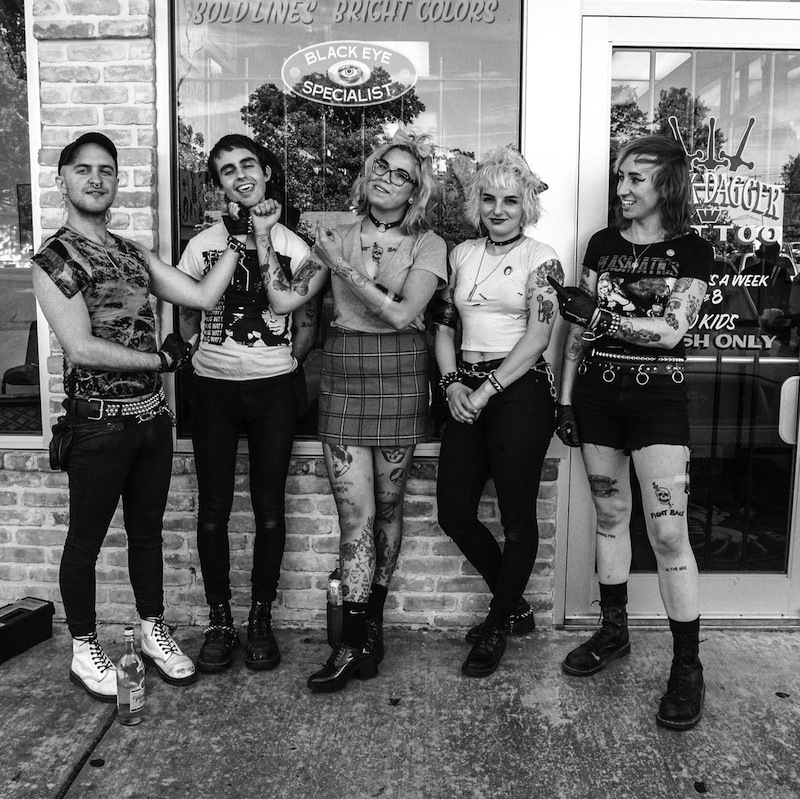 Olympia hardcore band G.L.O.S.S. (Girls Living Outside Society's Shit) have announced they're breaking up. The band shared a statement via Maximum Rocknroll, on their reasons for calling it a day. "We all remain close friends, but are at a point where we need to be honest about the toll this band is taking on the mental and physical health of some of us," the statement reads. "We are not all high-functioning people, and operating at this level of visibility often feels like too much." You can read the full statement here.
The band still plans to play the Not Dead Yet Fest in Toronto in October, and say they're planning one more show in the northwest for this fall. Any future Bandcamp revenue they make will be donated to the Interfaith Works Emergency Overnight Shelter in Olympia. The band recently released Trans Day of Revenge, which you can stream below.
G.L.O.S.S.'s Demo is featured on our list of the 10 best punk albums of 2015.