The Top 10 Punk Albums of 2015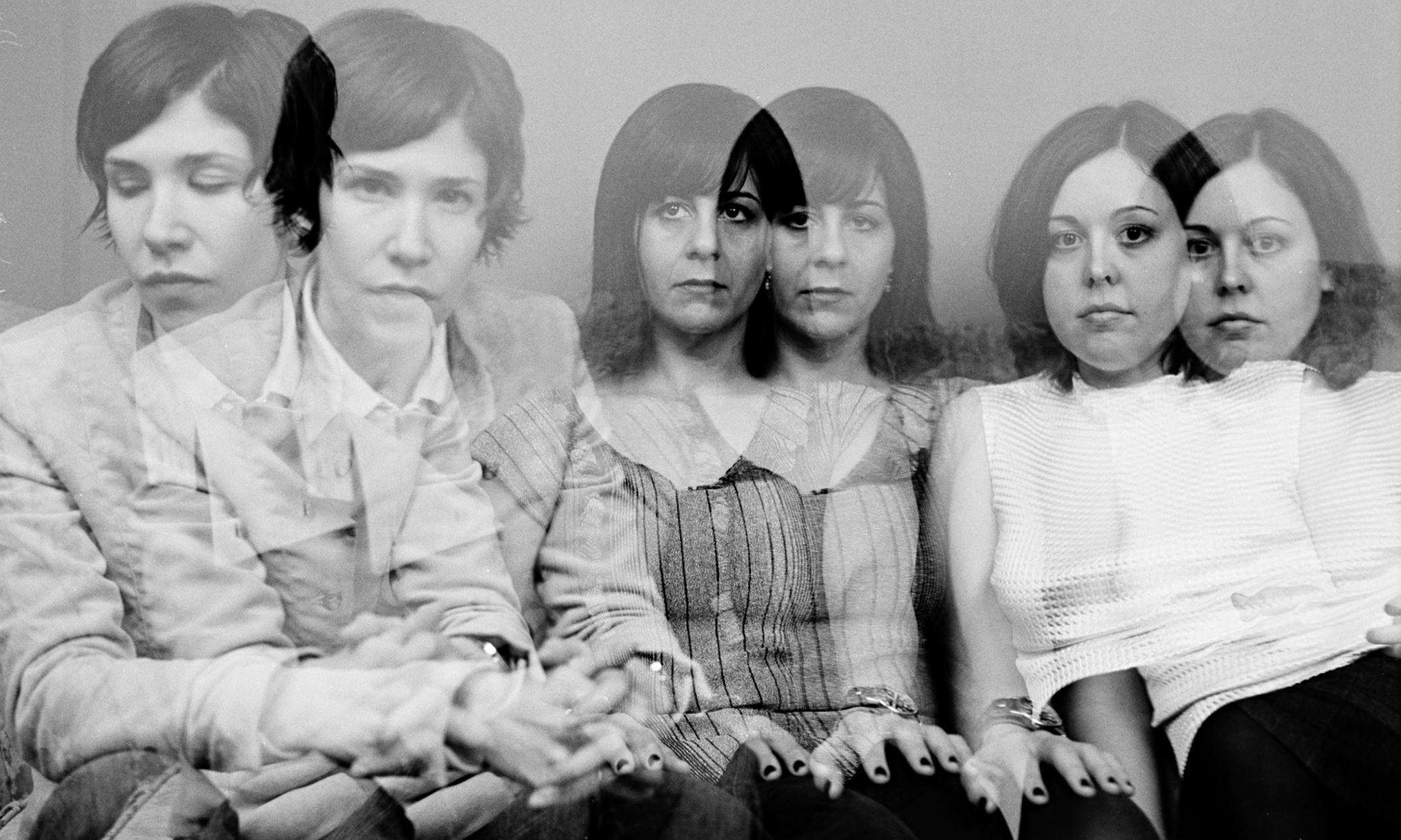 2015 was a year that needed a great punk rock soundtrack. In politics and pop culture alike, every high seemed to be accompanied by an even more devastating crash of some sort. So, as it usually does in turbulent times, punk delivered. There wasn't one theme or current in general that ran through my favorite punk albums of 2015, but there was an overwhelming sense of defiance among insurmountable odds. It also would be a shame if I didn't mention some great runners up for this list. Viet Cong and Protomartyr crafted some awesomely abrasive post-punk that I would have included on this list if there weren't so many options in the more "traditional" categories of the genre. Same for The World Is A Beautiful Place Except For All The Fucking Long-Ass Band Names, who are crafting emo-revival I actually like, but a little more in the realm of really, really good pop rock than pure punk. The point is that 2015 was an amazing year for those of us who like our music loud and our wits sharp. And that's especially good this time around, because lord knows we needed it. Here are the 10 best punk albums of 2015.
---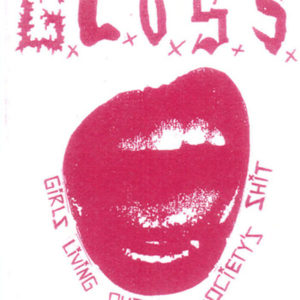 10. G.L.O.S.S. – Demo
(Self-released)
When an "alternative" genre gets storied and historied to the extent that hardcore punk has, it starts to get difficult to weed through imitators or impressionists to find the real thing. But G.L.O.S.S. (Girls Living Outside Society's Shit) are the real deal. In less than nine minutes, their demo rips through five lo-fi d-beat anthems seeping with palpable, contagious fury. This demo's simple formula and rage-filled execution make it one of the most memorable and relevant punk records of the year, with a focus on capturing the energy and ambiance of the group's live set (which, I assure you, is quite fucking fantastic). And all this rowdy fun goes to serve a much higher purpose—taking down the patriarchy one jabbing lyric at a time.
---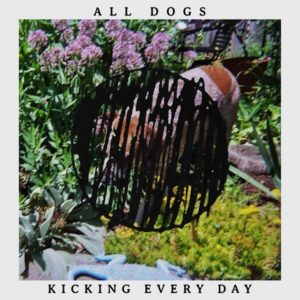 9. All Dogs – Kicking Every Day
(Salinas)
Kicking Every Day is admittedly an odd choice for this list, mostly because the record straddles a line between punk attitude and heart-on-its-sleeve indie rock. But it's the band's tight, minimalist performance that pushes that attitude over the edge and gives a lovably rough, DIY feeling to the entire LP. These ten perfect pop songs showcase a band that knows how to make a melody stick in your head for weeks, fused with a cathartic sense of longing and independence that cuts deep to the listener's core.
---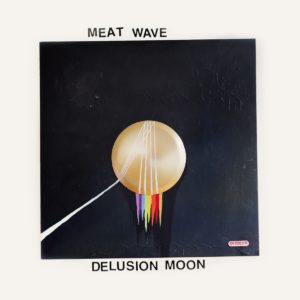 8. Meat Wave – Delusion Moon
(Sideonedummy)
SideOneDummy Records has been on a roll the last couple years, having put out some of my favorite records in this decade, from the likes of Pup and Restorations. Their latest win comes in the form of Delusion Moon, a series of surf- and pysch-rock influenced jams from a Chicago trio who just seem to get more and more weird and beautiful every time I hear something by them. What's most striking about Meat Wave is their high caliber of innovative songwriting, with moments on Delusion Moon more closely resembling something from the brain of the Beach Boys than the Misfits. But, in the end, it's the band's aggressive performances and politically-enraged tunes that make this one of the year's finest punk efforts.
---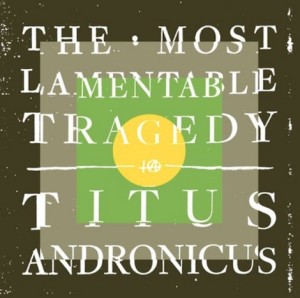 7. Titus Andronicus – The Most Lamentable Tragedy
(Merge)
Patrick Stickles has never been unambitious, per se, but this triple-LP rock opera was a bold move, even for a band as eccentric and uncompromising as Titus Andronicus. The 93-minute opus follows the (at least partly biographical) exploits of  a young person who embarks on a Philip K. Dick-ian odyssey through depression, alternate personalities, space and time, and serves as a rather beautiful (if, at times, heady) metaphor for Stickles' own experience with manic depression. And, on another level, The Most Lamentable Tragedy even serves as a tribute to singer-songwriter Daniel Johnston (whose own mental illness is well-documented in his music), constantly nodding to Johnston's signature songwriting strategies through Stickles' own, and even going as far as to include a Johnston cover. But, per usual, none of this high concept drama keeps Titus from pulling together a hard-hitting punk record full of thrills and #jamz. Zen Arcade for the millennial generation? Sounds about right!
---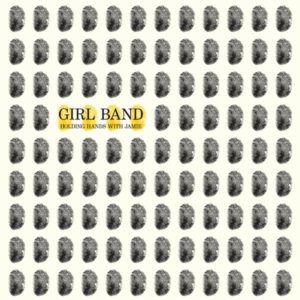 6. Girl Band – Holding Hands With Jamie
(Rough Trade)
In 2015, it's difficult to make a punk record that's truly jarring. Not just euphoric or stimulating but truly, jaw-droppingly surprising. Perhaps that's why Girl Band are only kind of a punk band, owing just as much of their sound to experimental and noise circles. Case in point, Holding Hands with Jamie opens with two minutes of furious, circular noise before giving way to an eerie, airy chant of sorts. And it only gets weirder from there. As my Treble colleague Liam Green put it, "imagine the opening screech of Nirvana's 'Radio Friendly Unit Shifter' but for entire songs." It's blissful, boundary-pushing punk at its finest, and one of my favorite debut records of the year.
---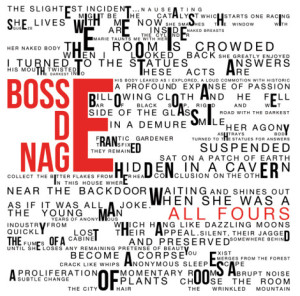 5.Bosse-de-nage – All Fours
(Profound Lore)
All Fours is definitely a post-black metal record, and deserves its place on this year's best-metal list, but it's also—I would argue—just as much of a post-hardcore punk LP. And, if we accept that diagnosis, it's probably one of the best post-hardcore records of the year, its pummeling-yet-sophisticated vibes providing some of the most pure catharsis available in 2015. What's more, All Fours' dark narrative and diverse palette of sounds make it one of the most stirring and compelling records of the year, regardless of what genre labels you apply.
---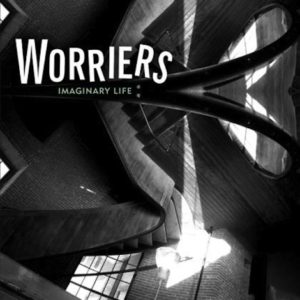 4. Worriers – Imaginary Life
(Don Giovanni)
Full of to-the-point melodic punk anthems and storytelling, Imaginary Life marks the debut record of songs exclusively written by Lauren Denitzio. Played completely on their own, without accompaniment, these songs would still be as pointed and touching as possible, running the gamut from personal emotional struggles to more complex philosophies on gender binaries, identity politics and fear of authority figures. But that's not to say that they don't have a hell of an assist from their excellent band and producer Laura Jane Grace, who shines up these beauties just enough for them to be visible from a distance. (For those keeping track, Grace's own Transgender Dysphoria Blues, with Against Me!, was my pick for #1 punk album of 2014.)
---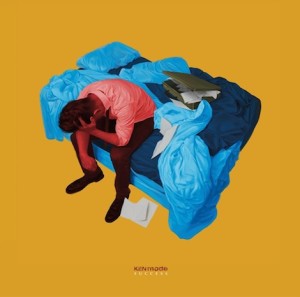 3. KEN Mode – Success
(Season of Mist)
Entrench, from 2013, was a tough act for noise-trio KEN Mode to follow. It also wasn't exactly a punk album, or at least not more so than it was a metal album. But Success found the band digging hard into their post-hardcore roots, tapping into one of that genre's most distinctive landmarks via Steve Albini and Bob Weston, who engineered and mastered the record, respectively. It's also the band's most twistedly humorous record to date, chock-full of quotable musings and observations on the idea of, you guessed it, success. KEN Mode are a band that have put a lot of work and sacrifice into their DIY career; Success is proof that every ounce of blood and sweat was well spent.
---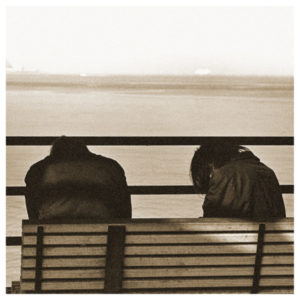 2. METZ – II
(Sub Pop)
The first couple singles from II talked a big talk—beefy, well-written bruisers that packed more brawn than a trio should be able to boast—but METZ's sophomore album more than walks the walk. The self-produced LP amps up the already intense energy of the band's self-titled debut and adds plenty of surprises without straying too far from what the band does best: hard hitting, pleasantly melodic post-hardcore. II seizes; it soars; it thrashes; it has a tendency to completely overtake the headspace of the listener. (All good things in my book.) To put it simply, METZ are crafting songs way beyond their years and have already racked up quite a reputation with Treble for their performance, songwriting and production alike. I'll be surprised if they don't have a future album of the year in them somewhere.
---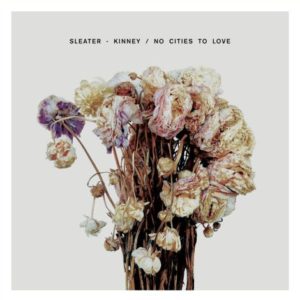 1. Sleater-Kinney – No Cities to Love
(Sub Pop)
In 2015,  I've been fortunate to get a chance to write A LOT of current analysis on Sleater-Kinney, a band who I previously only dreamed of writing retrospective pieces on. In our Best Albums of 2015 feature earlier this week, I had this to say about No Cities to Love:
After a ten-year hiatus, post-riot-grrrl heroes Sleater-Kinney could have easily phoned in a reunion tour and packed venues around the world. But that's just not how a band like S-K operates after putting so much heart and intention into their career. So when the trio hit the road in 2015, they didn't just play a set of two dozen of their career-defining hits; they armed themselves with ten new gems that collectively formed No Cities to Love.

No Cities is undeniably a Sleater-Kinney record; its transfixing mix of hard-hitting punk attitude, thoughtful lyricism and indie-rock swagger fall right in line with the best moments of the trio's catalog. But it's also uniquely related to this point of the band's career, maintaining the passionate performance of The Woods while recalling the pop brevity and directness of an album like Dig Me Out. There's also a maturity to the band's sound that couldn't have manifested without the band's hiatus, with Carrie Brownstein, Corin Tucker and Janet Weiss allowing their diverse experiences apart to positively influence the way they write and perform as a unit. The highs are louder, the breakdowns more succinct and the anthems more powerful than ever; anyone lucky enough to see these new songs live this year experienced this truth firsthand.

No Cities to Love also showcases maturing lyricism from both Tucker and Brownstein. Tucker's powerful belt and Brownstein's snide yelp have never been more fierce, but their inspiration this time around comes from the headspace of feminist punks who've had an extra decade to experience life, family and various forms of "success." This all comes to a climax in the record's title track, which boldly asserts the changing nature of people and places, diving into notions of atomic tourism and displacement before ending an otherwise heavy track on a lighter note: "It's not the weather, it's the people we love!" And, when you think about it, Sleater-Kinney have always been experts at giving us just enough sugar to help some rather harsh medicine go down softly.
Couldn't have said it better myself. (*insert wink emoji here*) But I'll add that No Cities to Love goes above and beyond being a great punk record, firmly securing its place as my favorite rock record of the year. Hardly anybody does it better than S-K, and that's because they've never done anything without really, truly meaning it. And what's more punk than that?
You might also like: