Greatest Hits : The best Wilco songs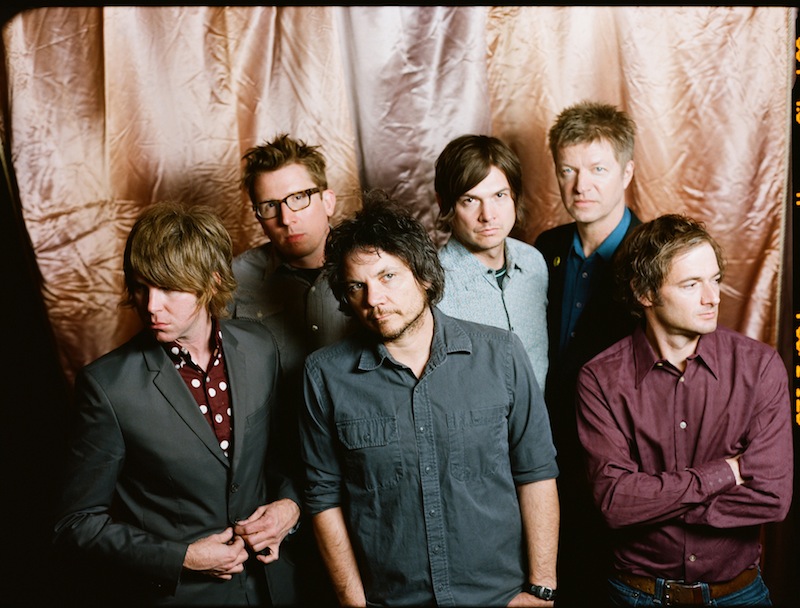 Even if you're not a diehard fan there's one big reason to admire the very untrod career path of Wilco: They got more popular as they took more chances. If their story were a premium cable series critics would probably complain the plot points were unrealistic and predictable, though it'd still be better than Vinyl. Since it actually happened, it's a small triumph against the tempting forces of compliance and docility in modern music.
Emerging from the rubble of alt-country godheads Uncle Tupelo in 1994, Jeff Tweedy started Wilco as a straight-ahead Americana band with smart songwriting and checked affection. Their ambition wasn't entirely apparent on their debut album A.M., on which they showed a more polished and less pensive version of Uncle Tupelo's roots rock. In many ways Being There felt like their real debut album, modestly stretching their instrumental boundaries and scratching the surface of more personal matters.
Then came Yankee Hotel Foxtrot, an album initially rejected by Wilco's record label for being too uncommercial. While it's true that Tweedy, his versatile collaborator Jay Bennett and the rest of the band unleashed themselves on YHF, it wasn't as aggressively outré as their label's timid pencil-shovers believed. When it was officially released in 2002, YHF became Wilco's first Top 20 album and broke them through, even as its tracks had been made readily available on the web for months. It remains their only gold record.
Ever since then Wilco's operated with creative liberties few other signed bands have possessed. Their albums are still ardently anticipated even as the platform has decreased in importance for almost everyone who's not Beyoncé or Taylor. For that reason coming up with a greatest-hits lineup feels a little funny, even though the 2-disc What's Your 20? Essential Tracks 1994-2014 came a couple of years ago.
For this Greatest Hits entry it made sense to go in chronological order. To chart their progress it also felt a good idea (and fairer to Wilco) to present the songs in context of the albums on which they appeared, excepting the just-released work Schmilco, which I'm still parsing. To assuage my guilt about leaving certain songs off (I'm still torn about skipping "Hoodoo Voodoo") I also listed honorable mentions that would have served just fine.
---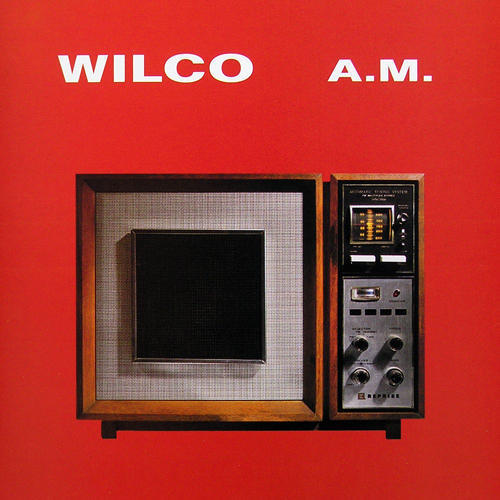 1. "Box Full of Letters"
2. "Passenger Side"
A.M. is that rare debut album that betrays almost no clues about the direction the artist will eventually head. Turned out after the breakup of Uncle Tupelo—sometimes, rashly, framed as a rift between Jay Farrar's artistry and Tweedy's accessibility—A.M. is still Wilco's most radio-friendly album, although their biggest popularity came after they started taking chances. As such the album's triumphs are the quotidian dramas. "Box Full of Letters" is a spare, strangely upbeat divvying up of a broken couple's possessions, the music and literature the singer realizes may have been his only form of communication in the relationship. "Passenger Side" is a comic amble about the sadness of a suspended driver's license, given sudden weight when the culprit confesses his hired driver might be the proverbial one-who-got-away.
(Honorable mentions: "I Must Be High," "Casino Queen," "Pick Up the Change," "Too Far Apart.")
3. "Misunderstood"
4. "Outtasite (Outta Mind)"
5. "Hotel Arizona"
6. "Sunken Treasure"
Being There was a transitional album disguised as a magnum opus, its two CDs split between darkness and light in nearly equal proportions. It's still Tweedy's most personal record under the Wilco banner. After the breather of A.M., most of Being There sounds committed to chartering his course out of Uncle Tupelo's ashes once and for all, and in the process other troubling truths emerge. "Misunderstood" and "Sunken Treasure" open their respective discs and sound like companion pieces to each other. The slow-moving gait of "Misunderstood" might be Tweedy's statement on the dissolution of Tupelo, but you'd only know that from the rumor that Farrar called Tweedy "a mama's boy" towards the end. Throughout the rest Tweedy reconsiders his position as both fan and musician, calmly sifting through his complaint box and barely holding on to what rock and roll ever meant to him, before finally exploding in arresting havoc: "I'd like to thank you all for nothing at all." "Sunken Treasure" is just as ruinous, but the singer turns on himself in the awareness of a flat-lining relationship: "There is no sunken treasure rumored to be/Wrapped inside my ribs/In a sea black with ink." That one detonates at the end too.
"Outtasite (Outta Mind)" is Wilco's most muscular rocker, a know-thyself stomper with rooted piano lines and punchy guitar licks. He's spurned, but at least he's had some kind of effect on the target of his affections, and that seems to be enough for him. "Hotel Arizona" assesses Tweedy as a musician finally casting his own shadow for the first time. He's becoming aware of the unfortunate separation between artist and audience (or someone closer), and the shift in his visibility and what's expected of him is tweaking his Doppler effect.
Honorable mentions: "Far, Far Away," "Monday," "Forget the Flowers," "Dreamer in My Dreams"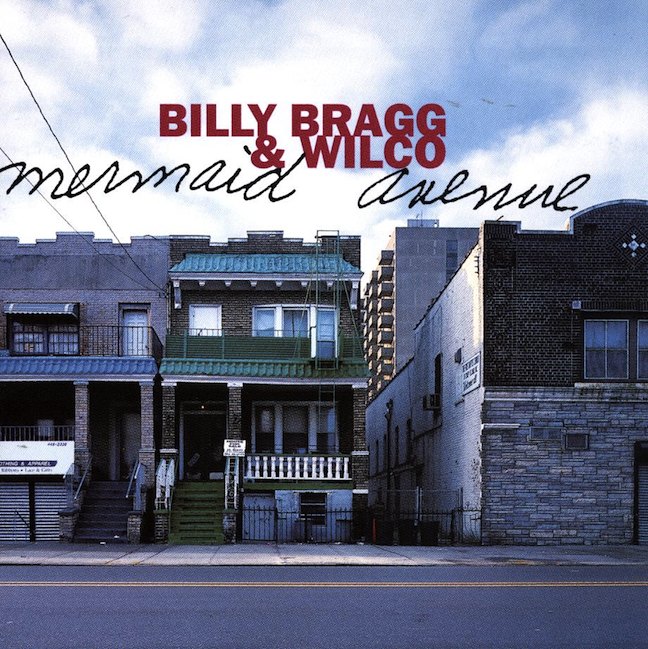 7. "California Stars"
Mermaid Avenue paired Wilco with Billy Bragg for an estate-sanctioned project putting some of Woody Guthrie's unpublished lyrics to music for the first time. Years removed, the pairing of Bragg's thickly detailed Cockney populism and Wilco's more relaxed, apolitical stance still seems odd (reportedly there were skirmishes), but the three albums that came from them lope in charm and raised Guthrie's poetic reputation. "California Stars" is a simple dream piece, with Tweedy's echoed voice filling just enough of the canyon to resonate, suspended by twin steel guitars and a gently growing chorus.
Honorable mentions: "Hoodoo Voodoo," "Christ for President," "Hesitating Beauty"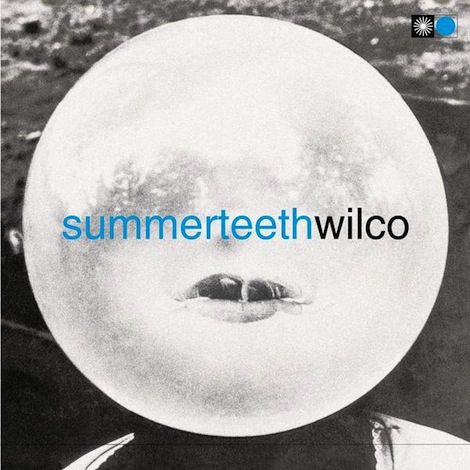 8. "I'm Always in Love"
9. "A Shot in the Arm"
10. "How to Fight Loneliness"
11. "Via Chicago"
Summerteeth was the biggest hint yet that something might be up with Wilco. At the time it was the least subtle shift in their sound, ushering in a more diverse group of influences than Tweedy had allowed before. Electronics had seeped into Jay Bennett's arsenal, Tweedy tentatively spiked some of his lyrics with more abstract images, yet a few songs brought out some unfiltered, almost jubilant pop melodies. "I'm Always In Love" had a bit of all three: a strutting march with sidekick analog synths and a straight beat, with Tweedy doing his best to explain his inexplicable: "When I let go of your throat-sweet throttle/When I clean the lash of your black-belt model." Despite (because of) the brain-teasing symbolism, it's one of Wilco's most immediately pleasurable songs. "A Shot in the Arm" cradles itself in Bennett's repetitive piano trill and a bank of clipping radio-wave synth notes, hanging off a straight rock beat and Tweedy's pulsing lines about love in a state of torpor. After opening with a line as simple and great as "The ashtray says you've been up all night," it's almost like the rest writes itself.
The melancholic moments on Summerteeth stand out amongst its more active evolutions. "How to Fight Loneliness" makes soft use of Latin rhythms and melodies to bring out Tweedy's most direct message about polite hypocrisy and social fraud; the anger's in the past, and uncomfortable consent feels around the corner. "Via Chicago" is absolution at its most believable: Tweedy acknowledging the savagery existing in his head, calling it back with the dim sense of purpose that almost got away from him, and finally able to rest in the light of "a cracked door moon that says I haven't gone too far." The players support his rise, fall and rise exactly as their sympathy dictates. It's stunning.
Honorable mentions: "Can't Stand It," "Nothing'severgonnastandinmyway(Again)," "ELT"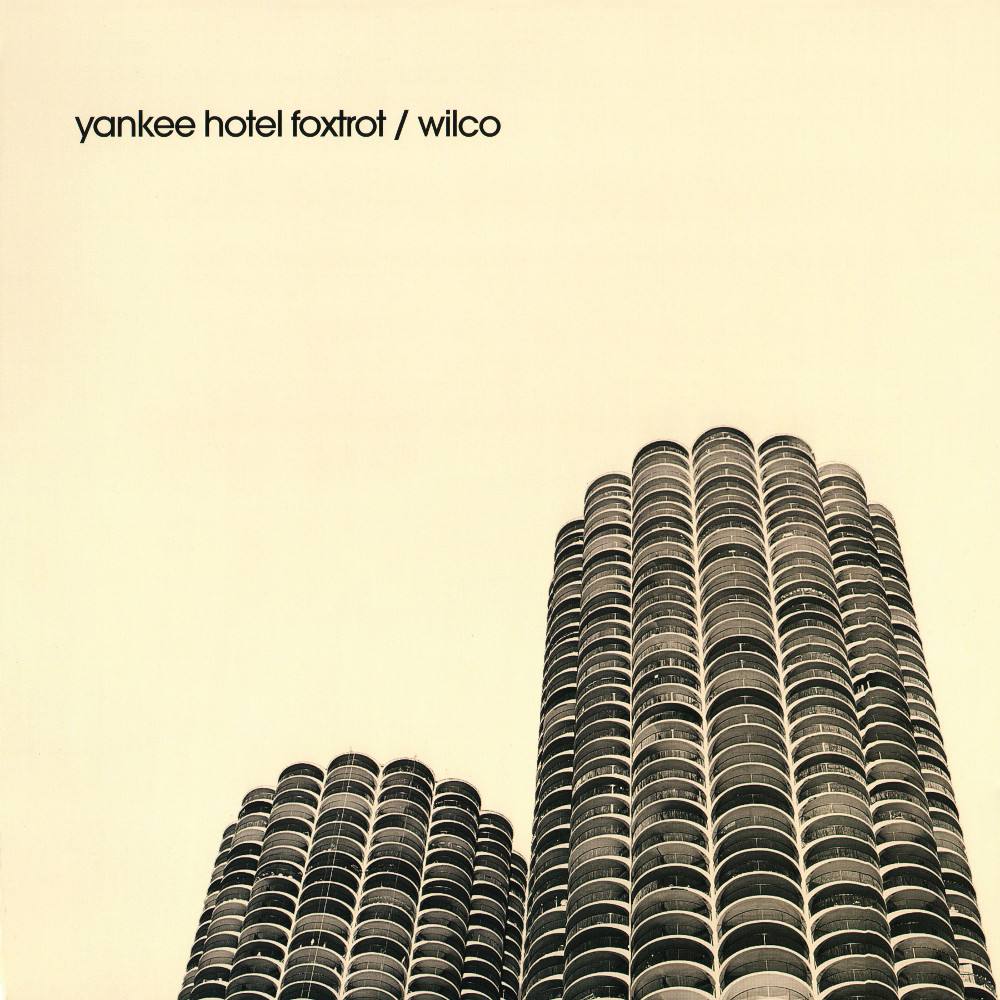 12. "I Am Trying to Break Your Heart"
13. "Jesus, etc."
14. "Heavy Metal Drummer"
15. "War on War"
16. "Ashes of American Flags"
The mythos of Yankee Hotel Foxtrot draws from the art-vs.-commerce trope in nearly all its acts. There's the comic fable everyone knows: a Time Warner company rejected the album, Wilco got them to buy out their contract, another Time/Warner company paid them to release it on their own label, and it becomes their biggest-selling record, which it remains. In truth it was no less commercial than In Utero, and its popularity may have encouraged millennial bands to move the definition of marketability (albeit at a time when the whole business was going to hell). There's the subplot of the beginning of the end of Jay Bennett's involvement in the band. But there's undoubtedly an artistic leap on Yankee Hotel Foxtrot as well. Tweedy's images were carefully selected but not calculated, and the instrumental colors that scared Reprise out of their lined pockets reinforced the edgy uncertainty of the lyrics. It wasn't just a creative advancement: it was a whole new thought process.
Like "Misunderstood" did, "I Am Trying to Break Your Heart" set up the new rules right up front. Glenn Kotche's stuttering drum line drifts like an unmooring anchor, while Bennett's unconventional piano adds spots of almost childlike intrigue to Tweedy's dizzying dubiety in a fluctuating romance. Not many songs come as close to describing love's distorted funhouse mirror as this one.
You can make a strong case for almost every other song on YHF being a "greatest hit," so to ferret that out I took an informal poll of friends. "Jesus, etc." came up the most. The inversion of the gospel is one of Tweedy's better tricks—he's not singing about how Jesus changed him, he's singing about reassuring Jesus that at least somebody's getting the message right even as the money temples have gotten insufferably tall. "Heavy Metal Drummer"—not metal—validates the domestic-beer summer festivals of the '80s as a benevolent memory and a key step in personal development, which was included in the ticket price but not mentioned. "War on War" best displays the neat, minimal lyricism that dictates much of YHF, converting yin/yang to dread/hope in one line: "You have to learn how to die/If you want to, want to be alive." The music's both grave and upbeat.
"Ashes of American Flags" is the album's other centerpiece, with "I Am Trying." Although its proximity to the 9/11 attacks feels more coincidental than worked in, the dirge discusses the numb routine of physical interaction with the "real world" in light of the dreams they've slowly exed out through years of quiet insistence. "All my lies are only wishes/I know I would die if I could come back new." Without trying that much—or even at all—Wilco made a respectful snapshot of the haze that surrounded a lot of Americans at the time.
Honorable mention: "Kamera," "I'm the Man Who Loves You"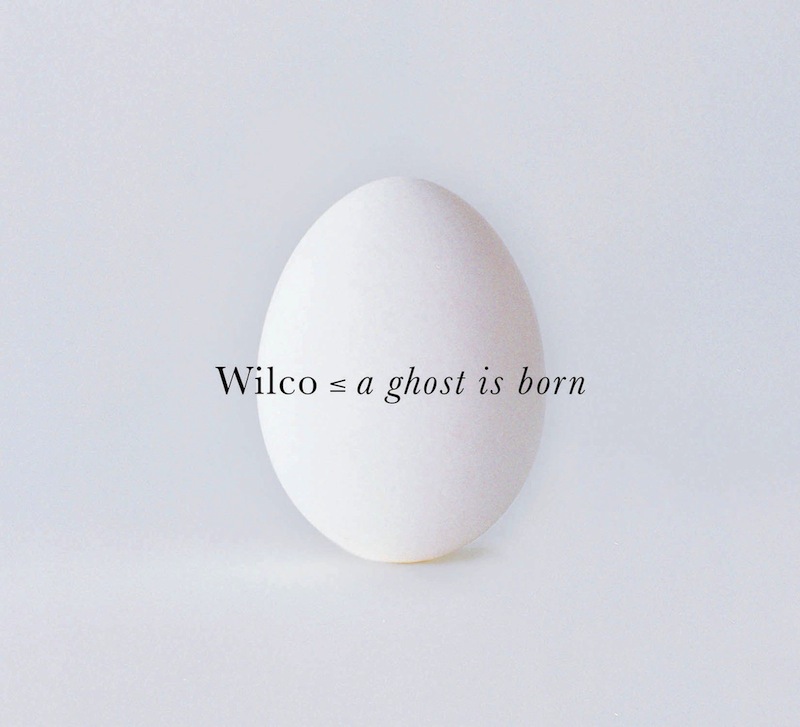 17. "Handshake Drugs"
18. "I'm a Wheel"
19. "Theologians"
Following up a certified media event like YHF was almost impossible, and thankfully Wilco didn't even try on A Ghost Is Born (outside of the 15-minute "Less Than You Think," the last 12 minutes of which were sort of a smoothed-out version of Lou Reed's Metal Machine Music which some took exception to). Instead Wilco made an album that culled from past styles and heretofore uncovered influences—early Neil Young and Harry Nilsson, in spots—and wed them with more considered issues of awareness from Tweedy. Free of the gasp of YHF, A Ghost is Born had less numbers that popped out at the listener in themselves. But even with the variances from song to song, it stands up as a complete album as well as any other they put out.
"Handshake Drugs" brings the listener into Tweedy's state of hypnosis, gently towing through a vibrating city scene as he meets his man (probably more like a swing-shift pharmacist). It's a blend of the dreamlike and the inevitable. It's the least varied of Tweedy's longer works but it builds more wholly. "I'm a Wheel" is the most anti-sense song in Wilco's '00s catalog, but its angular rave-up shows a welcome spontaneity. Tweedy's forced choruses ("Once in Germany someone said nein/1-2-3-4-5-6-7-8-9") are near dares to be stupid that work. "Theologians" is the fulfillment of the exo-Christian themes started in "Jesus, etc." — not an unequivocal embrace of Christian themes, but not a rejection either. With new member Leroy Bach's strident piano driving, Tweedy ruminates on the unsatisfying forced marriage of intellect and spirituality, then basically quotes Jesus' message to his apostles before his final ascent. It's a conceit that looks crazy on paper, and that makes absolute sense once it's executed.
Honorable mentions: "Hell is Chrome," "Hummingbird," "The Late Greats"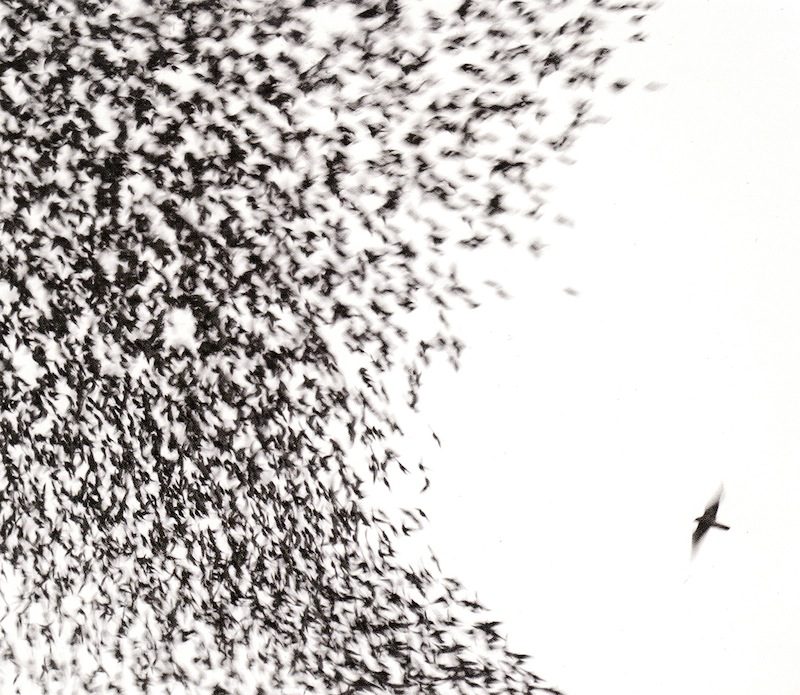 20. "Impossible Germany"
21. "Sky Blue Sky"
22. "Walken"
It shouldn't come as much of a surprise that Wilco withdrew a bit on Sky Blue Sky, creating an effort more couched in comfort and familiarity than anything since Being There, possibly A.M. The introduction of guitarist Nels Cline and multi-instrumentalist Pat Sansone put the focus squarely on musicianship, which might have covered for the austerity of its roots. Tweedy's observations, as well, were more plainspoken and transparent, though the subtext told of more complications that might have loomed.
"Impossible Germany" is a throwback to Allman-style riffs and California solos, wrapped around the kind of lover's questions that had become Wilco's deep cuts' stock and trade. Tweedy hovers between flight and ground, coming around to the fact that he'll probably always have questions and not all the fine print will be available to him. At that point he hands the song over to the guitars, which go out blazing. "Walken" blends a Little Feat reduction with "Lady Madonna" piano strides and a lyric that almost doesn't exist. But the band's quick shifts and variances turn it into some kind of tour-de-force.
The title cut's a personal choice. It's subjective. I don't know anyone who likes it as much as I do. Tweedy's remembrance of his broken, small hometown intercuts with a fragile chorus: "I didn't die/I should be satisfied I survived/It's good enough for now." It was probably the song playing over an autobiographical movie I never made. You can switch it out with something else if you want.
Honorable mentions: "Hate It Here," "Side With the Seeds"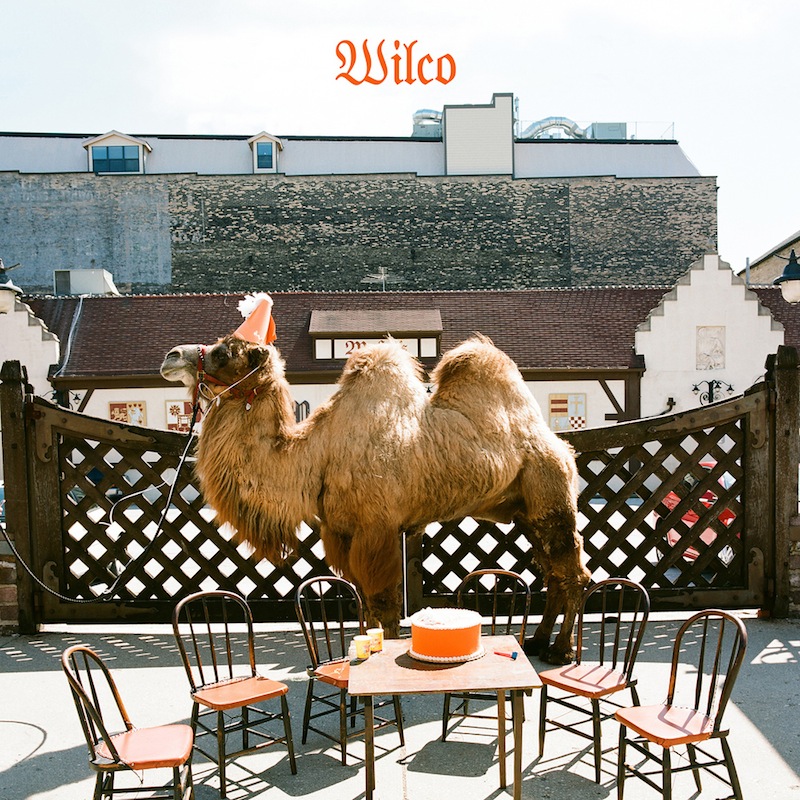 23. "You Never Know"
24. "Bull Black Nova"
25. "You and I"
Wilco (The Album)'s very title inferred a more representative statement of band identity, which by this point was as all-over-the-place as an unmistakable group could get. It arranged their dissimilarities into a manageable singleness, pooling their musical expertise and artistic scope into what's probably their most accessible album. The songs reach into the past—sometimes Wilco's own, sometimes other people's—and the confidence with which they play out made Wilco sound almost extroverted.
"You Never Know" is a thinly concealed reconstruction of George Harrison's "My Sweet Lord"; the guitar solo directly cites that song's signature transition. Though the nostalgia's overpowering, it's also enchanting by half. Tweedy's half-cocked facsimile of generational-anthem lyrics give the song a sloppy, gently sarcastic allure. "Bull Black Nova," on the other hand, is a simulation of anxiety and restrained detail about fleeing a murder scene. The tension's supplied by eighth piano chords and Tweedy's clipped worry, like "Psycho Killer" with the slimmest bit of remorse. "You and I" is a straight love ballad, sung as a duet between Tweedy and Leslie Feist. It covers Wilco's usual romantic terrain in which nothing is ever quite simple and the gaps in conversation are as telling as the words, but as the closest Wilco's likely to come to an guiltless adult contemporary hit, it probably belongs on the anthology.
Honorable mentions: "I'll Fight," "One Wing"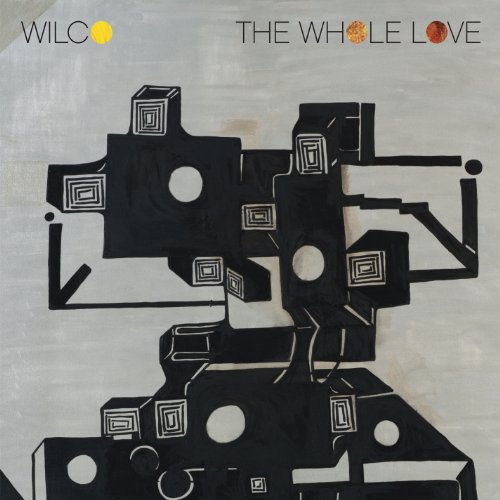 26. "I Might"
27. "Dawned on Me"
Wilco's first album for ANTI-, The Whole Love bore the traits of mild rebirth. After three albums of distinct but expressive recession, they happily reinserted the edges that skirted their more experimental work, but also found ways to marry it to the song structures they'd honed in their more recent mainstream albums. "I Might" is a twist-up of soul shouts and locomotive pulses with some of the organ from "96 Tears" tossed in for laughs. Glenn Kotche's constant drumming and John Stirratt's over-modulated bass put a flexing foundation under Tweedy's most mercurial vocal performance since the screams of "Misunderstood." "Dawned on Me" is a consummate pop song garnished with staticky guitar and boxed-in ambience; in another era when recording engineers were valued for their metrical abilities and sheen, it could have been on the Breakfast Club soundtrack album (which itself never existed).
Honorable mentions: "Art of Almost," "Born Alone"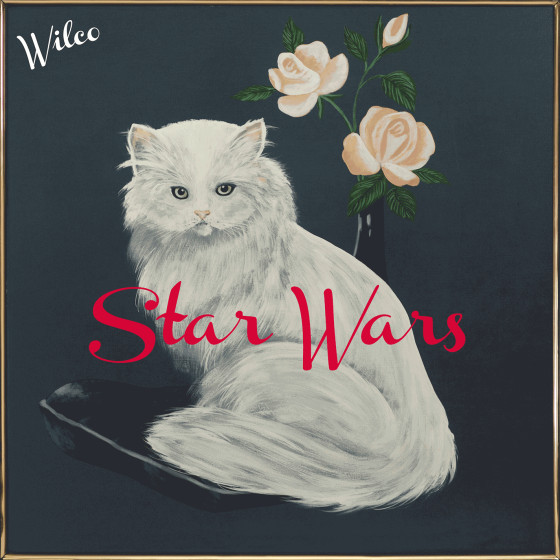 28. "Random Name Generator"
29. "You Satellite"
30. "Where Do I Begin"
Wilco's most generous gift to the cash-strapped was also their most adventurous and cosmetically hilarious effort to date: Star Wars, offered at first for the low, low price of zero dollars in the summer of 2015. Muffled with a kind of living-room fidelity just a few steps higher than Ween's The Pod, Wilco relocated their vigor with an album of fleeting ideas and unrehearsed pleasure.
"Random Name Generator" is a modified rush of Television guitar-rambling, blunt force and Tweedy's noodling around a lower vocal register than usual. "You Satellite" strays along a long opiate path in the general vicinity of Sonic Youth's Daydream Nation, a patient builder that teases transcendence as much as it shoots for it; it's the reluctant centerpiece of Star Wars. "Where Do I Begin" circles Tweedy back to longing for his identity as a single, fatigued voice against nothing but two guitars in each channel: "When things can't be seen/Confined within the dream/From where we end to where do I begin." That's as compressed a summary of Wilco's point through twenty years of casual adventure as you can get—until the band crashes in, picks Tweedy up, and fades him out toward the exit.
Honorable mentions: "The Joke Explained," "King of You," "Taste the Ceiling"
For Joel.
Paul Pearson
Paul Pearson is a writer, journalist, and interviewer who has written for Treble since 2013. His music writing has also appeared in The Seattle Times, The Stranger, The Olympian, and MSN Music.