El Vy share "Are These My Jets" as part of anti-Trump 30 Days, 30 Songs series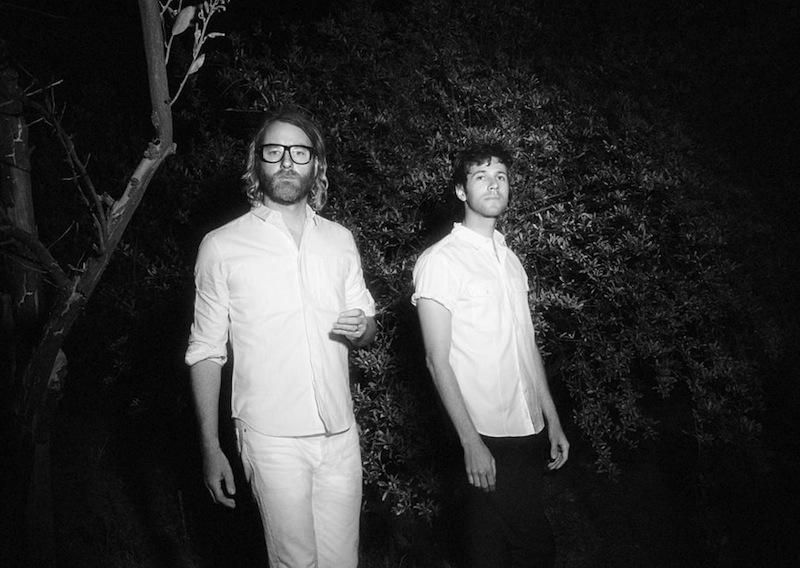 The latest in the 30 Days, 30 Songs series of political songs (specifically ones highly critical of Republican presidential candidate Donald Trump) is a new track by El Vy, the collaboration between The National's Matt Berninger and Menomena/Ramona Falls. It's called "Are These My Jets," and it's admittedly more abstract in its message. There's lines about jewelry made from walrus parts, a children's choir, and some shades of melancholy that both echo The National's songs and lives made worse, perhaps by someone in particular: "Seems like everyday somebody from college comes by to tell me his life is in ruins," Berninger sings. There's also a video game to coincide with the song, which you can play here. Listen to "Are These My Jets" below.
Over the weekend, a couple more songs in the series were released: Thao's appeal to sanity, "Before You Vote," and Josh Ritter's still-relevant George W. Bush-era track, "The Temptation of Adam." Other artists to release songs as part of 30 Days, 30 Songs this week include Moby, R.E.M. (!), Adia Victoria, Filthy Friends (featuring Corin Tucker and Peter Buck) and Us Elevator (featuring Mac McCaughan of Superchunk).