Sleigh Bells : Jessica Rabbit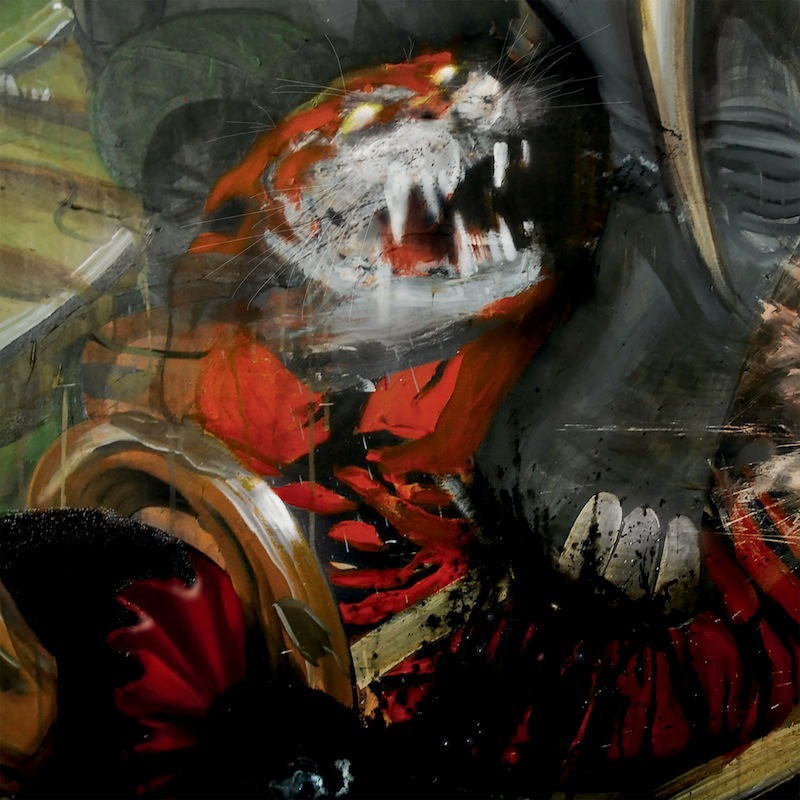 What Sleigh Bells have effectively always done is subvert and skewer the various musical languages of machismo. With the arrival of their fourth album, Jessica Rabbit, doing this may not in and of itself be novel anymore, but that doesn't make it any less valuable as long as it's still done well and results in good songs. Rest assured, that's the case this time around.
The formula for many Sleigh Bells songs (though certainly not all) seems simple: thudding EDM/hip-hop beats paired with excruciating punk/cock-rock riffs by guitarist/producer Derek Miller, all underneath Alexis Krauss's vocals that are a little bit Ronettes, a little bit Runaways, and always more versatile and interesting than they're credited for being. This is all right there in Jessica Rabbit opening track "It's Just Us Now," which perhaps has some of the loudest riffs and hardest beats the duo has employed, as well as rich and nuanced vocal melodies from Krauss. Point being: You know what you're getting into with this group, but that doesn't mean you can't be pleasantly surprised by the strength of the execution.
Jessica Rabbit is a natural progression from the group's last album, Bitter Rivals, which expanded their sonic palette to include touches of synth-pop and shoegaze but also had a dearth of truly memorable songs. On Rabbit, everything is louder and more chaotic. Songs like "It's Just Us Now," "Rule Number One" and "Hyper Dark" will abruptly morph and then return to their original shapes at times. The band is also more willing to embrace softer dynamics, as on "Torn Clean" and "Loyal For," and throughout the record, synth riffs often play as big a role as guitars. The result is an album that sometimes confounds, but through its overall complexity stands out as a single cohesive work, which hasn't always been the case with Sleigh Bells albums.
More than anything else on the album, what cannot be understated is the increased presence and power of Alexis Krauss' voice. She has never sounded more alive and realized, and it gives this set of songs a deeper resonance and emotional weight. On synth-driven numbers like "Lightning Turns Sawdust Gold" and "I Can Only Stare," she absolutely soars, giving the latter a sensation of vintage 80s candy-coated heartbreak. Krauss can also still don the "bratty destroyer" vocal character that's been a hallmark of so many Sleigh Bells songs, doing so here most notably on "Unlimited Dark Paths," "Crucible" and "Rule Number One." Miller matches the full weaponization of her voice with a broader-than-ever spectrum of musical tricks, ranging from suddenly intruding acoustic passages and lush ambient atmospherics to punishing electronics and axe-shredding that Trent Reznor would be proud of.
There's a certain feeling of exhaustion and frustration to many of these tracks. Sometimes it's blatant, a la "I Can't Stand You Anymore," while other times it's streamlined into a cathartic narrative like the recovery and empowerment anthem "Baptism By Fire." You could argue that the lyrics on "As If" serve as a manifesto for the entire record: "Coming on strong, it's getting dark/So get your shit together."
I personally have intense attachments to numerous songs on Treats and Reign of Terror, but while it may be hard for me to admit, Jessica Rabbit is the strongest, most complete album of Sleigh Bells' career to date. It is darker, louder, more urgent and, in Krauss's vocals, more achingly soulful than anything they've attempted. After the minor valley of Bitter Rivals, a mere return to form would've been just fine, and Rabbit is so much more than that.
Similar Albums: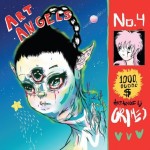 Grimes – Art Angels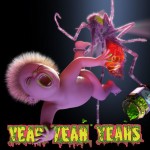 Yeah Yeah Yeahs – Mosquito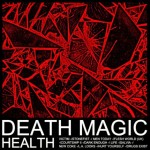 HEALTH – Death Magic