Power Trip share details of new album Nightmare Logic, stream "Firing Squad"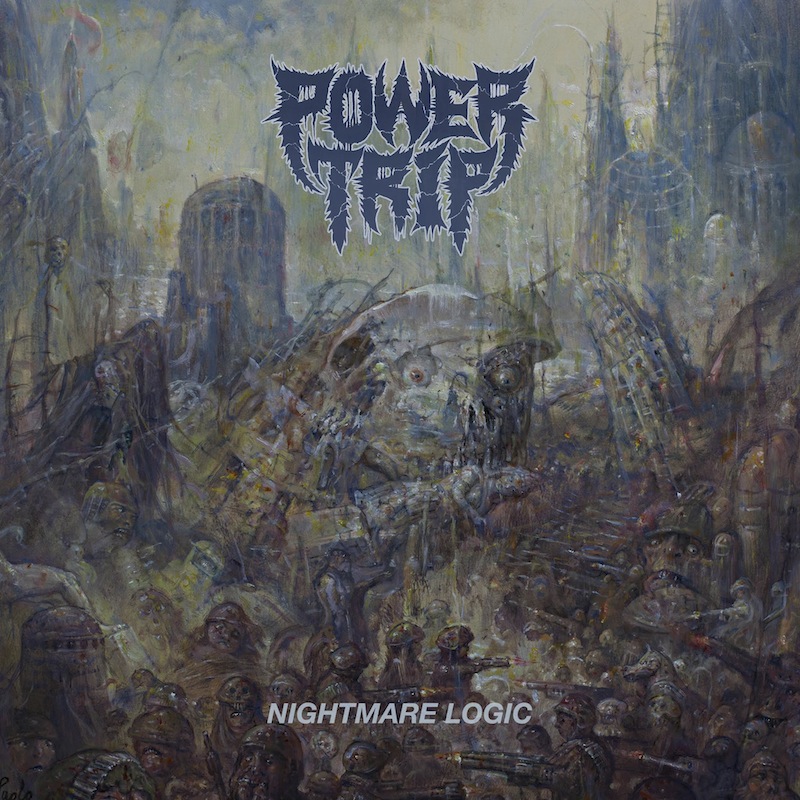 Texas thrash metal brawlers Power Trip have announced the details of their new album, Nightmare Logic. The album is out on February 27 via Southern Lord (that's the artwork above), and if their previous album is any indication, this one is destined to be a total ripper of an album. That's what it's shaping up to be based on the first track released from the album, "Firing Squad," which the band premiered today via NPR Music. It's a back and forth between blistering high-speed hardcore pummel and slow motion sludge chug. It's built for the mosh pit, and you can listen to this ass-kicker of a track below. It looks like 2017 is shaping up to be a bruiser from the get-go.
Nightmare Logic follows 2013's Manifest Decimation.
Power Trip Nightmare Logic tracklist:
1. Soul Sacrifice
2. Executioner's Tax (Swing of the Axe)
3. Firing Squad
4. Nightmare Logic
5. Waiting Around To Die
6. Ruination
7. If Not Us Then Who
8. Crucifixation