Magnetic Fields share five tracks from 50 Song Memoir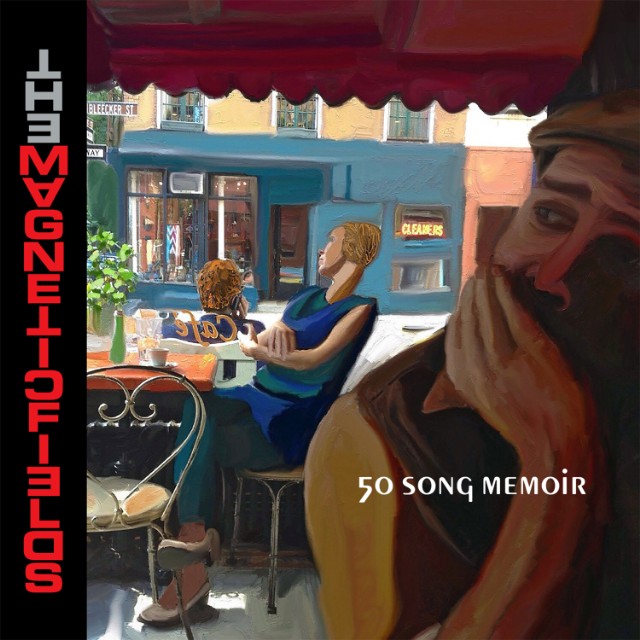 Earlier this year, Magnetic Fields announced that they'd be releasing a new 50-track album titled 50 Song Memoir. This isn't that wild a stunt for Stephin Merritt and company, considering they released 69 Love Songs back in 1999. The new album is more personal for Merritt, however, since each song covers one year of his 50-year lifetime (as of his fiftieth birthday, when he began writing these songs). He plays more than 100 instruments on the album(!) and he has shared five songs from the record today: "'74 No," "'86 How I Failed Ethics," "'93 Me and Fred and Dave and Ted," "'02 Be True to Your Bar" and "'13 Big Enough For Both of Us." Hear them all below.
The band has also announced tour dates, which you can check out below. Magnetic Fields' 50 Song Memoir is out on March 3 via Nonesuch.
Magnetic Fields tour dates:
11/18-19 – North Adams, MA – MASS MoCA
12/2-3 – Brooklyn, NY – Brooklyn Academy Of Music
3/15-16 – Philadelphia, PA – Union Transfer
3/19-20 – Washington, DC – Lincoln Theatre
3/21-22 – Durham, NC – Carolina Theatre
3/24-25 – Knoxville, TN – Big Ears Festival
3/27-28 – Atlanta, GA – Variety Playhouse
4/14-15 – Boston, MA – Berklee Performance Center
4/19-20 – Chicago, IL – Thalia Hall
4/22-23 – Minneapolis, MN – Fitzgerald Theatre
4-27-28 – Los Angeles, CA – Royce Hall
4/30 – 5/1 – Oakland, CA – Fox Theatre
5/3-4 – Portland, OR – Revolution Hall
5/6-7 – Seattle, WA – The Moore Theatre