Mike Watt : Ring Spiel Tour '95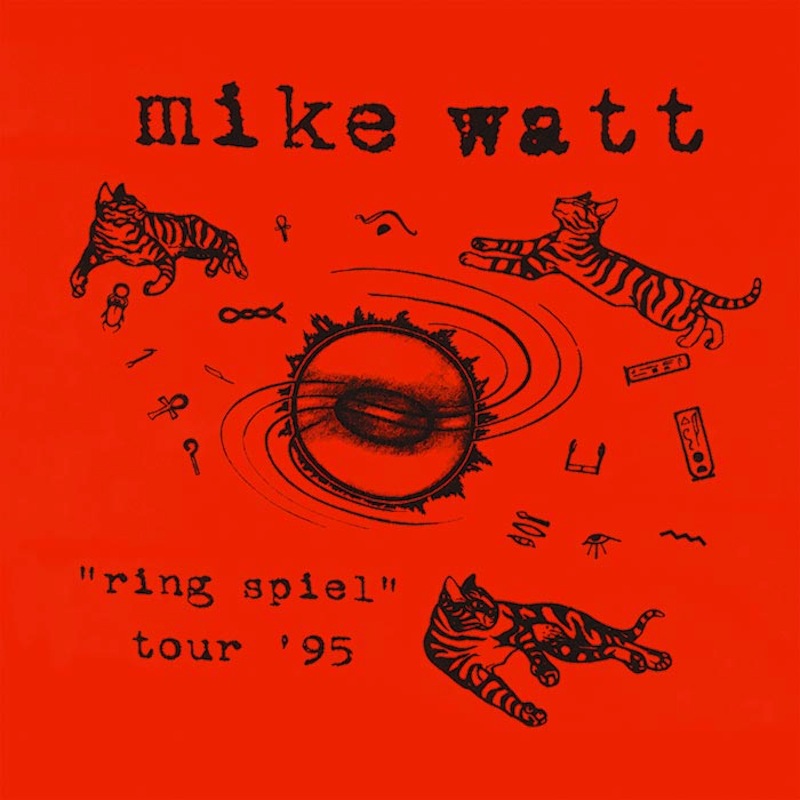 "Sherman, I smell a bit of history afoot. Set the WABAC Machine for May, 1995."
"Really, Mr. Peabody? I can't find anything remotely important then in our data banks."
"Not so much a specific event as a sense of time and place, Sherman."
"What place is that, sir?"
"Chicago. I give you grunge, my boy, and much that came before and after."
Without much prompting or fanfare, Mike Watt became a magnet for musical opportunism in the spring and summer of 1995. He'd built his reputation with seminal LA punks The Minutemen, rebuilt it with fIREHOSE, reshaped it with the art-bass duo Dos. He and his mates moved from the fertile fields of labels like SST to the dense forest of Columbia. And the release of his first solo album Ball-Hog or Tugboat? formed a complex, revelatory intersection of legacy and subgenre across the punk spectrum.
To flesh out that debut, Watt engaged a murderers' row of musicians and producers he had influenced and vice versa. It was full of Beastie Boys and Circle Jerks, Chili Peppers and Meat Puppets, Petra Haden and Bernie Worrell and Henry Rollins. The tour behind it was supported by Hovercraft and a nascent Foo Fighters, and these acts' most prominent members (from Nirvana, The Germs and Pearl Jam) formed Watt's backing band. Ring Spiel Tour '95 documents the night this motley crew drove up from Pedro and took over The Metro in Chicago.
Led by Watt's passionate work on his boomstick, everything about Ring Spiel Tour '95 feels like a whirlwind: the influences, the personnel moving among mics and instruments, the mood shifts from song to song. The music of this tour wove punk past, grunge of the moment, and alt-rock future like banners around a maypole. Eight Ball-Hog tracks (among them "Piss-Bottle Man" and "Chinese Firedrill") are surrounded by favorites from Watt's famed catalogs ("Political Song for Michael Jackson," "Makin' the Freeway"), smart covers, and surprising performances.
That load-sharing might be the most entertaining aspect of Ring Spiel Tour '95. Pat Smear sings the Minutemen original "Forever…One Reporter's Opinion" and does a somber take on Madonna's "Secret Garden." Eddie Vedder powers through "Habit" a year before it appeared on Pearl Jam's No Code, and helps out Watt on his first big single "Against the '70s." Dave Grohl was involved in music again for the first time since Kurt Cobain's suicide, and touring with Watt afforded him a shock-and-awe opportunity to publicly shred on guitar.
Having lived the get-in-the-van life and watched death and divorce claw at his inner circle, Watt's playlist feels cathartic and joyful, even triumphant at moments. You can just about taste the slowly flattening beer during their opening take on Daniel Johnston's "Walking the Cow," loaded with R.E.M.-like twang. You can imagine the stink of moshers and crowd-surfers near the end of the night, after the high-speed honky-tonk of Blue Oyster Cult's "The Red and the Black." Ring Spiel Tour '95 is a sneakily historic live set, one that constantly feels like it's about to fall apart, but—in the best way—never does.
Similar Albums: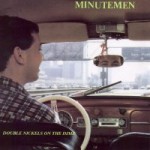 The Minutemen – Double Nickels on the Dime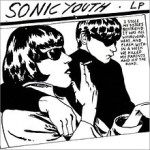 Sonic Youth – Goo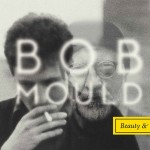 Bob Mould – Beauty and Ruin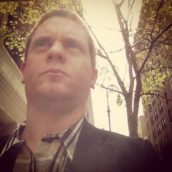 Adam Blyweiss
Adam Blyweiss is associate editor of Treble. A graphic designer and design teacher by trade, Adam has written about music since his 1990s college days and been published at MXDWN and e|i magazine. Based in Philadelphia, Adam has also DJ'd for terrestrial and streaming radio from WXPN and WKDU.