Angel Olsen, Mitski, 98 others contribute to 100-track anti-Trump compilation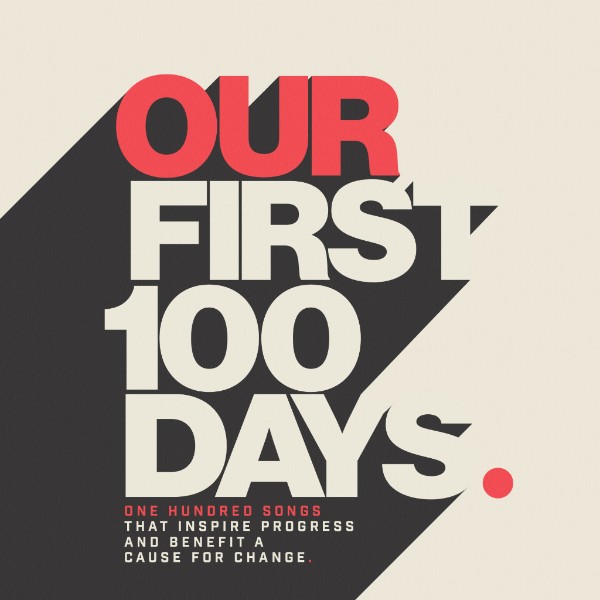 Musicians are banding together to contribute to a new 100-track ongoing anti-Trump protest compilation titled Our First 100 Days, which is being released one song per day, starting on Jan. 20, the day Donald Trump is inaugurated as President of the United States. The compilation, which is being spearheaded by Secretly Group, will feature new tracks from the likes of Angel Olsen, Mitski, How to Dress Well, Toro y Moi, Jens Lekman, Mountain Goats, The Range, PWR BTTM, Nothing, Iron Reagan, Whitney, The Range, Will Oldham, Cherry Glazerr, Into It. Over It., Torres, Wild Nothing, Nap Eyes, Eluvium, Rob Crow, Bill Fay, Meat Wave and many others.
Phil Waldorf of Secretly Group has released a statement about the project: "Many of us woke up the morning after the election in a state of shock. Everything was different. We knew that we had to do something, and we are incredibly proud of what we are pulling together with Our First 100 Days. Not only is it a collection of great music, it is the music community coming together, supporting many important organizations who will be the first line of defense against the policies of the new administration. We hope that people not only love the music and discover some new things with this collection, but they see it as an easy way to make a contribution to a cross section of organizations that need the support right now."
A pre-order for the 100-day compilation (for a minimum contribution of $30) is up now at Bandcamp, and proceeds will benefit organizations that will work to combat Trump administration policies: All Above All, Cosecha, Hoosier Action, People's Climate Movement and Southerners On New Ground.