Album of the Week: Cloud Nothings – Life Without Sound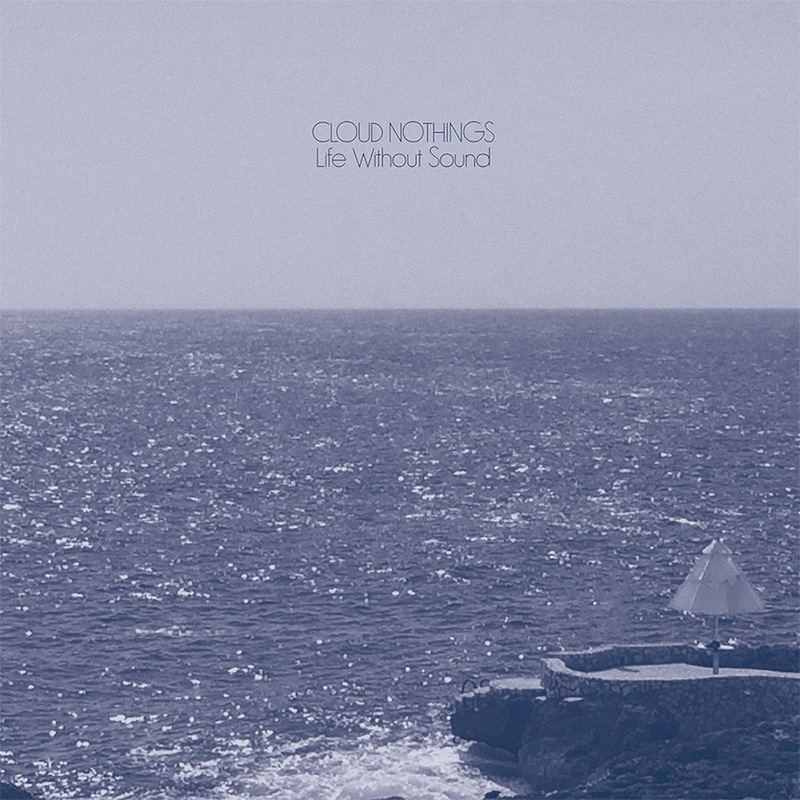 "Unpremeditated music is the true gauge which measures the current of our thoughts; the very undertow of our life's stream." – Henry David Thoreau
Obsessive thoughts are crippling to an artist's creative process. The cyclical nature of overthinking, rethinking or doublethinking one's art—it's exhausting and nauseating. With a discography as impressive as poly-genre punks Cloud Nothings, falling back on a pre-established formula would be more of a cop out than a safe bet at this point in their career. Five albums in, Cleveland's brightest dropout continues to sparkle, shimmer and shine. Life Without Sound is the product of Dylan Baldi's unaided determination and incredible knack for scoring contagious pop-punk hooks. Cloud Nothings' clearest and tightest arrangements appear on their latest release, finding the band's ideology reaching its most pristine form.
First and foremost, the pop shift on Life Without Sound is clear, and especially apparent in the album's three singles: "Modern Act," "Internal World" and "Enter Entirely." But this shouldn't come as any surprise. When it comes down to it, Cloud Nothings have always been a pop band. With time, Baldi has garnered the confidence necessary to abandon the twee punk home recordings of Turning On and evolve past the "nasally whine" he sported on Cloud Nothings. Now his vocals are higher in the mix, unrestrained by the grittiness of lower-than-lo-fi recording standards and there's a complete absence of self doubt.
Beginning with 2012's Attack on Memory, Cloud Nothings have followed a trilogy-esque pattern of sorts. They pinned down a brilliant concept on Attack and would hit the ground running at breakneck speed on Here and Nowhere Else. Life Without Sound picks up where they left off, taking on a more globally conscious outlook at less BPM. "Say what you want to anyone/and you will feel you're weak," pique the opening lines of "Internal World," challenging introspection through ignorance before the chorus' self-realization sets in: "But I'm not the one who's always right."
While a pop focus is something that may polarize Cloud Nothings devotees in favor of the band's harsher approach, it's an artistic choice that should be taken from a stance of understanding the band's pop-ingrained roots. Hooks soar throughout the course of Life Without Sound, transcending heights on the anthemic "Enter Entirely" while hitting home on the harrowing opener "Up to the Surface." Lead single and standout "Modern Act" resembles The Cure's bleak optimism, becoming an instantly accessible pop successor to previous Cloud Nothings tracks like "I'm Not Part of Me" and "Stay Useless."
With this pop appeal, there is a sonic equilibrium reached within Life Without Sound's intense and disheveled parting moments. Penultimate "Strange Year" is a personal favorite, as it masterfully scales upon a climactic, Unwound-influenced buildup before spiraling into the conclusive and chilling "Realize My Fate." Besides the final two tracks, there's less exasperation in Baldi's vocal tendencies on Cloud Nothings' latest; less of an internalized plight within his words. Everything seems less dismal and more perspective driven. There isn't a bleak gray scale edifice or focus-obscured lighthouse on the cover; there's a horizon in plain sight. Maybe even a view. Baldi's personal scope has turned itself outward in a controlled, more inquisitive frame of mind.
Similar Albums: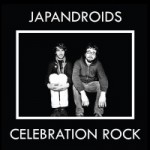 Japandroids – Celebration Rock

Car Seat Headrest – Teens of Denial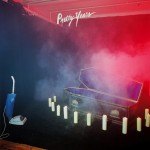 Cymbals Eat Guitars – Pretty Years