10 Essential Dancepunk tracks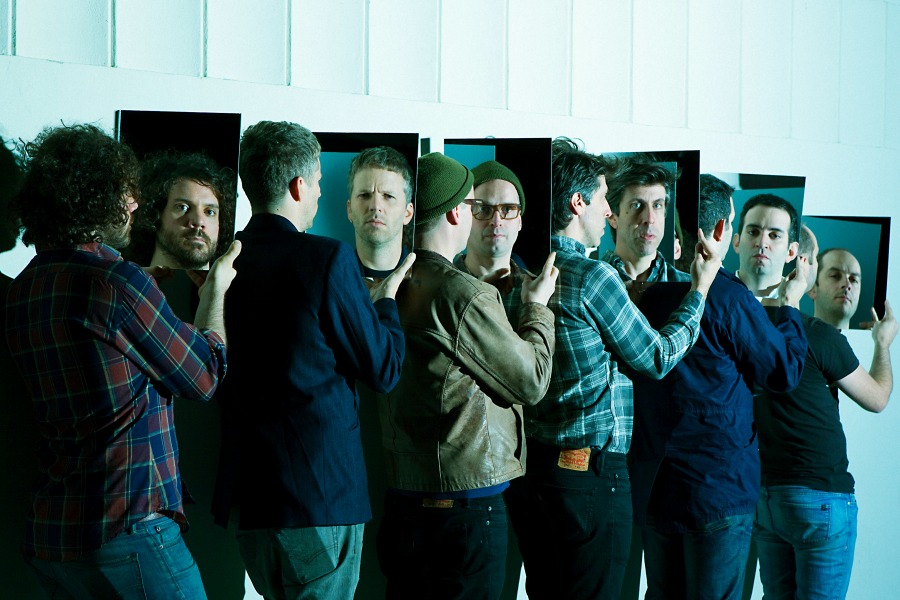 Rebellion's always a lot more appealing when it has a beat you can shake your ass to. In the late 1970s, after the punk movement rose up almost in parallel to the massive disco craze, the two styles of music eventually began to merge together, bringing hi-hat-heavy dance beats to scruffy, snotty punk melodies. Punk bands got funkier. Funk bands got punkier. And soon enough, dance-punk became its own unique, weird and hedonistic thing. Dance-punk, in itself, is kind of a catch-all term, referring to both the weirdo no wave grooves of Liquid Liquid and the more fully arranged anthems of early '80s The Clash. And though its roots go back 40 years, it had a moment of resurgence in the mid-'00s, during which DFA Records began to take over the underground, and everybody with a guitar learned to get funky again. We've made a concise selection of the 10 best dancepunk songs since the '70s, though because the list could easily be two or three times that length, we've included a playlist that spans well beyond the limits of this top-10 roundup. So if you got hips, shake 'em.
---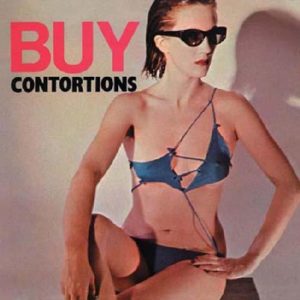 James Chance and The Contortions – "Contort Yourself"
from Buy (1979; ZE)
It's a little weird that no wave and dancepunk are semi-synonymous. I mean, isn't it? One is primarily associated with deconstructing melody itself and making music out of almost keyless abstraction. The other is essentially dance music for weirdos. The distinction is made clearer on James Chance and The Contortions' 1979 track "Contort Yourself," a song that's a bit like free jazz interrupting a rhythmic conversation between two guitars. Out of context, it's chaotic and unhinged. But start with that funky-as-fuck bassline and go from there; this song isn't just made for dancing, it's about dancing. A twisted, mangled caricature of a dance–"contort yourself three times!" barks Chance during its climactic breakdown—which is really the only shapes your body can make when something this weird is spinning on the turntable. – JT
---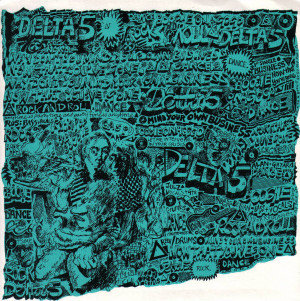 Delta 5 – "Mind Your Own Business"
(1979; Rough Trade)
The first single from this feminist quintet was an early admission by post-punk that bass and drums could get a party started even in that often dour and angry genre. Despite spacious shredding from Julz Sale and Alan Riggs, it's really the two-bass attack of Ros Allen and Bethan Peters and the snappy fills from Kelvin Knight that propel this song into history. The one time where they beat their fellow Leeds lads Gang of Four at their own game, it's political and imperfect—things that don't always make for good music to dance to—and yet somehow perfect. – AB
---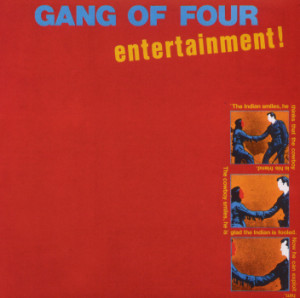 Gang of Four – "At Home He's a Tourist"
from Entertainment! (1979; Warner Bros.)
Leeds post-punks Gang of Four are rightly recognized as a pioneering band in terms of blending rhythmic physicality with punk's manic abrasion, no matter how heavy handed the band's social commentary. Their 1979 single "At Home He's A Tourist" manages to merge the two, Jon King sneering at the inherent capitalism "down on the disco floor" over a hard-grooving gallop that rises up into a taut, punchy chorus. Like most of their best songs, it eventually descends into a tangle of Andy Gill's barbed-wire guitars and atonal confusion. It's a wonderful mess of a song. And you can dance to it! – JT
---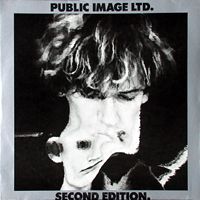 Public Image Limited – "Death Disco"
from Second Edition/Metal Box (as "Swan Lake")(1979; Virgin)
It's remarkable how dark and weird John Lydon's songwriting had gotten just two years after the Sex Pistols' sole full-length release. Part of that can be attributed to his bandmates, Keith Levene, Jah Wobble and David Humphrey, who turned this elegy to Lydon's mother into a supremely funky farewell. She had apparently asked Lydon—already an established pioneer in punk—to write a disco song for her funeral, which in itself is an unusual request. He complied, offering up one of the most anguished and abrasive takes on dance music in the post-disco age. The track features a melodic reference to Tchaikovsky's Swan Lake, and when it was re-released on the band's sophomore album Second Edition, it was renamed as such: "Swan Lake." It's fitting, and not simply because of the obvious point of reference. This isn't just a punk or a disco song—it's a piece of emotional art. – JT
---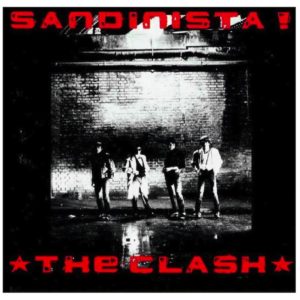 The Clash – "The Magnificent Seven"
from Sandinista! (1980; CBS/Epic)
Well, if you want to get literal about it, here's a real punk act doing a dance track! Actually, wait, no, it's one of the first rap songs by any "white" "rock" act—they recorded "The Magnificent Seven" months before Blondie's "Rapture," but Debbie Harry's group hit the market first. Joe Strummer's stream-of-consciousness lyrics about social ills were delivered over a bass-heavy funk wiggle looped for the benefit of discos and DJ mixes, like the best of early hip-hop. The street music of New York would change The Clash's worldview forever; they in turn would contribute to a genre they probably couldn't even dream up at the time. – AB
---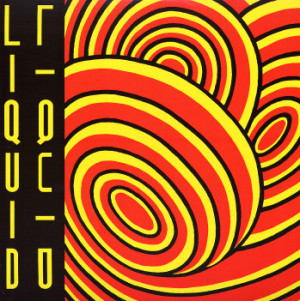 Liquid Liquid – "Cavern"
from Optimo EP (1983; 99 Records)
It's little more than a rhythm section track with lead singer Salvatore Principato way, way off in the distance, something that might otherwise only get wide exposure on a hip-hop breaks compilation. But weird combinations like a clipped No Wave groove and submerged vocals that hint at Public Image Ltd. define the unhinged quality of so much of dancepunk to come. Known best as the song sampled and reconfigured to form the foundation of Grandmaster Melle Mel's "White Lines (Don't Do It)," this cut has monstrous influence. It's part of the start of a phenomenon, or something like it. – AB
---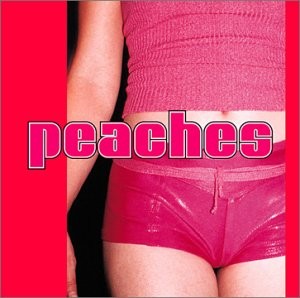 Peaches – "Fuck the Pain Away"
from The Teaches of Peaches (2000; Kitty-Yo/XL)
Dancepunk and electroclash share some DNA, and this career-defining cut from the former teacher from Toronto could easily represent both worlds. At this moment in time, her career touched the Elastica-M.I.A. universe, her lyrics referenced godheads Chrissie Hynde and Debbie Harry, and her stage presence owed some debt to Wendy O. Williams. "Fuck the Pain Away" was a live take committed to her first album under the Peaches name, her lurid commentary on sex-positivity supported by squirrely bass synths and percussion triggers that fill all available space. Lo-fi DIY dance merged with one-woman punk? Huh, what? – AB
---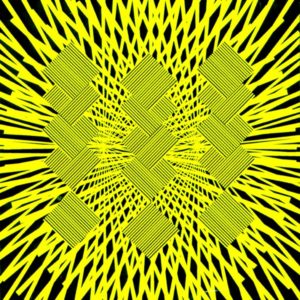 !!! – "Me and Giuliani Down by the Schoolyard (A True Story)"
(2003; Touch and Go)
Easily the most epic dancepunk track of the 21st century, !!!'s "Me and Giuliani" took some social commentary about New York City's too-restrictive cabaret laws and turned that protest into a compulsion to dance like freaks. It's the punk-funk troupe's most ambitious moment, a groove-heavy journey into a miniature history of post-punk disco in one mesmerizing suite. It's got the rhythmic strut of ESG, the artful disco funk of Arthur Russell, and the multi-layered Afrobeat new wave of Talking Heads all meshed into one tangle of sass and psychedelic guitar riffs. But there's a message at the center of it all, for happy warriors to defy the powers that be and simply get on down: "So if you got hips then shake them/ And if you got fears forsake them/ Giuliani's got his rules, but we ain't no fools/ Let's break them." – JT
---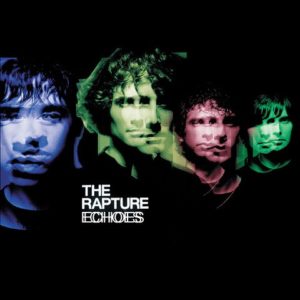 The Rapture – "House of Jealous Lovers"
from Echoes (2003; DFA/Universal)
On Sub Pop Records at the time, The Rapture were at first reluctant to greenlight their new single as mixed by James Murphy and Tim Goldsworthy on the DFA label. They were indie and post-punk and in a traditional band setup; programming techno basslines and running their guitars through digital filters hadn't been their style. Whoever convinced them to run with it, give that guy a beer. Luke Jenner's Robert Smith-like screams meet scraping riffs and a relentless disco rhythm section: that bass, those handclaps, so much goddamned cowbell. If ever there was a band that wanted an invincibility song, well, The Rapture wrote one. – AB
---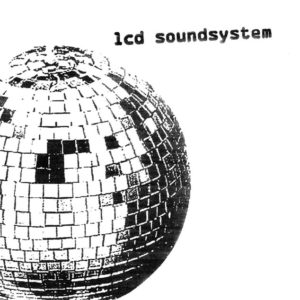 LCD Soundsystem – "Daft Punk is Playing at My House"
from LCD Soundsystem (2005; DFA/Capitol)
Documentarians of dancepunk, New York's aging hipster scene, and the millennial scene following it, James Murphy and company produced a slew of self-aware songs and albums. Here, however, is the moment when the band reached critical mass with everyday listeners, legitimizing the sound, the DFA label, and to some extent Daft Punk as well. A first-person account of when the French house duo played a basement show in their pre-helmet days, LCD Soundsystem's juxtaposition of buzzing electro-funk and Murphy's rebel yells threatens to fly apart yet somehow doesn't. Modern dance music is worlds better for it. Call the police. – AB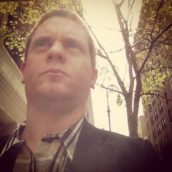 Adam Blyweiss
Adam Blyweiss is associate editor of Treble. A graphic designer and design teacher by trade, Adam has written about music since his 1990s college days and been published at MXDWN and e|i magazine. Based in Philadelphia, Adam has also DJ'd for terrestrial and streaming radio from WXPN and WKDU.