Pissed Jeans share absurd, hilarious video for "The Bar Is Low"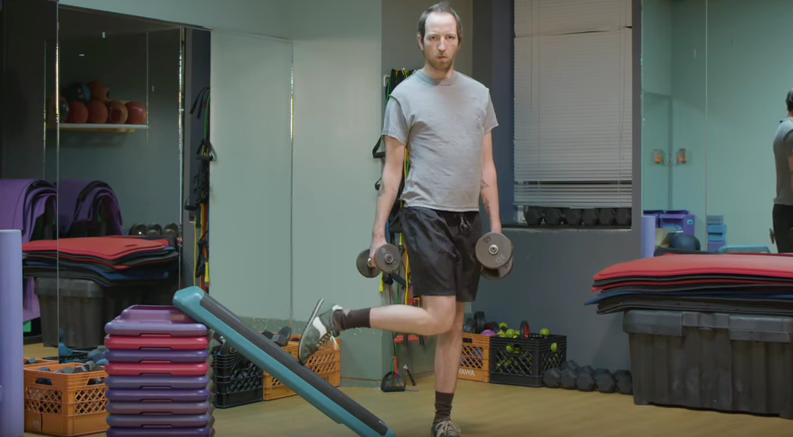 Pissed Jeans have just released their new video for "The Bar Is Low," from their new album Why Love Now (out today via Sub Pop), and it's a doozy. The clip, directed by Joe Stakun—the director behind previous Pissed Jeans gems such as 2013's "Bathroom Laughter"—finds the band at a gym, not really understanding how to use the equipment properly, when a group of more intimidating, in-shape dudes come strolling in. It turns into a sort of absurdist weight-lifting competition with choreography that's super silly. It's another notch on the band's amazing music video belt, that's for sure. Watch the Pissed Jeans "The Bar Is Low" video below.
Read our review of Pissed Jeans' Why Love Now.
Pissed Jeans tour dates:
2/24 – Brooklyn, NY – Brooklyn Bazaar
2/25 – Somerville, MA – ONCE Ballroom
3/10 – Philadelphia, PA – Boot & Saddle
3/11 – Philadelphia, PA – PhilaMOCA