Death From Above 1979 : The Physical World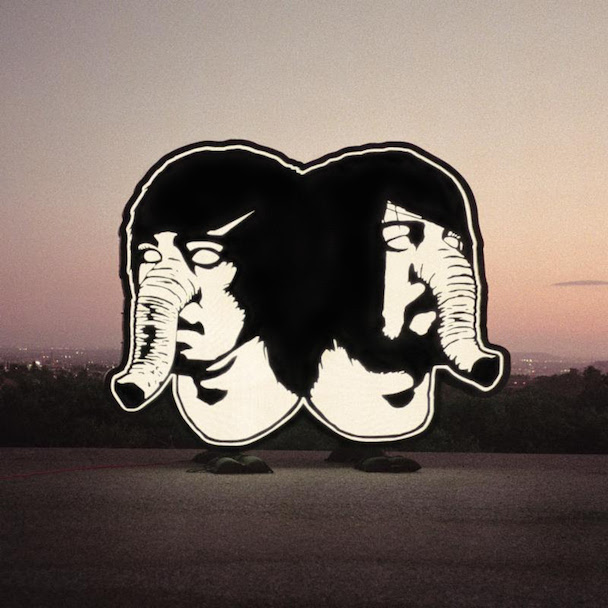 Death From Above 1979's story is an odd one, but not unprecedented. A young rock band forms and puts out a few great, if raw EPs that get them signed to a label stacked with underground buzz bands. Their first LP becomes a success seemingly overnight, and earns them critical acclaim, and ultimately leads them to launch an exhaustive tour schedule. In short order, the two members of that young band get sick of each other and decide to call it quits.
In the case of DFA 1979, that first LP (2004's You're a Woman, I'm a Machine) was something pretty damn special. Jesse F. Keeler's bass riffs were bold enough to resist insipidity yet consistent and accessible enough to sound iconic on a first listen. Sebastien Grainger's stressed vocal yelps and dance-heavy rhythms finished off each piece to form a batch of true rock 'n' roll masterpieces. By dropping guitar from their sonic vocabulary, DFA 1979 were able to churn out earnest rock without ever sounding cheesy or played out. Needless to say the band's follow up was highly anticipated but — to great disappointment —  never actually arrived. Keeler kept busy as part of electronic duo MSTRKRFT and Grainger popped up in a number of different projects, including a not-so-successful stab at a more traditional singer/songwriter stint on Saddle Creek Records.
Ten years later, the duo reformed for an ongoing slate of festival appearances, but the chance for a new album didn't feel hopeful. Since the only record they had ever written was a legend in its own right, how could they write new songs that would overcome the nostalgia of You're a Woman, I'm a Machine and stand on its own as a truly great record? The answer to that question, it seems, is in DFA 1979's love for live performance. The Physical World is the band's response to a demand for new material; instead of making do with just a few new singles, they've come prepared with 11 shiny new tracks.
The formula for The Physical World is essentially the same as that of the band's debut: Eleven tracks covering 35 minutes, and hammering forward right from the start. But, this time around, the band wears their derivative rock influences with greater pride and bombast; the production is more polished and the hooks bring in a small amount of the singer-songwriter timbre Grainger picked up while touring with his Sebastien Grainger and The Mountains. For most rock groups, descending into the depths of pop doesn't always turn out so well. But DFA 1979 have always never had trouble making their gritty-yet-danceable punk appealing and stronger pop influences only make their pleasantly bizarre set-up better. Take a song like "Nothing Left," which feels a lot like many moments on You're a Woman, right up until the chorus, which sounds like it could have been lifted from a Katy Perry track. As bizarre as that sounds, the subtext should be fairly obvious — it's infectious — and those little nuances work to make The Physical World a more varied record.
Just like the first time around, The Physical World has certain highlights that resonate stronger than other tracks on the record: The playful "Right on Frankenstein," the ultra-catchy "Crystal Ball" and the Springsteen-influenced "White is Red," just to name a few. But even the less memorable tracks here do their part to stand out among the band's newly doubled discography. DFA 1979 set a high bar ten years ago, but all these years later, they've cleared it with the style and confidence of a band ten years their junior.
Similar Albums: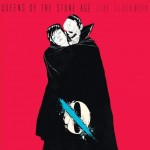 Queens of the Stone Age – …Like Clockwork


Bloc Party – Four


Death From Above 1979 – You're a Woman, I'm a Machine