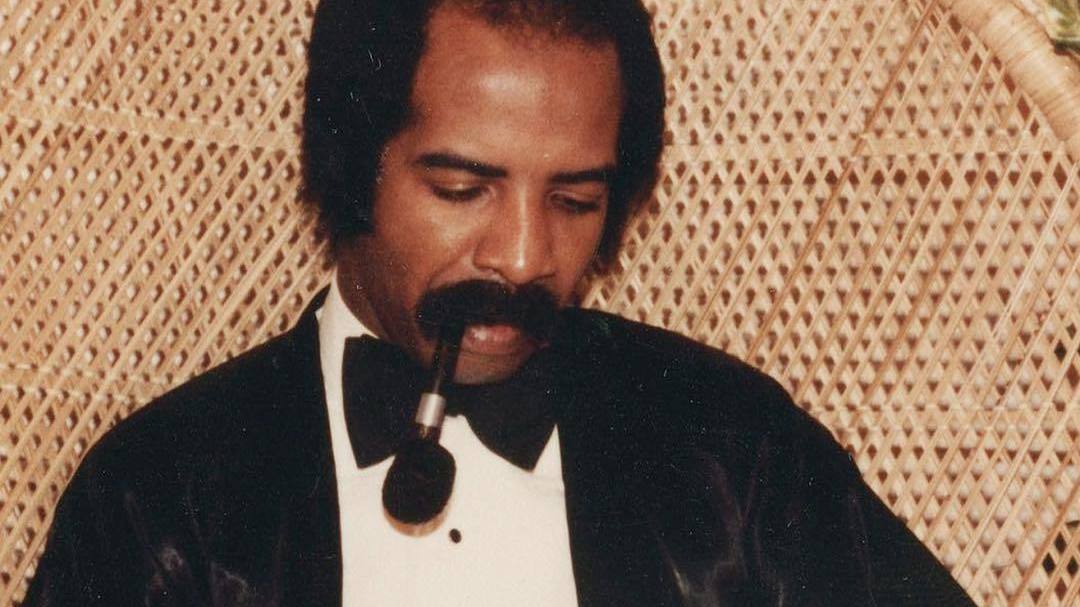 Who was the first hip-hop artist or group to have crossover appeal? There's an easy case to be made for Run-DMC, and LL Cool J probably could have one for a reasonable amount of his post-Radio output. The Beastie Boys crossed over and in many ways left Earth as we know it (and I don't just mean Yauch; RIP). After that, many rap stars gained profile and fame without needing to "cross over," the obvious examples being N.W.A., Dre, Snoop, Biggie and Tupac. Plenty of rappers made pop-appeal records after that, with varying success, but the need to do so had been partially eliminated from the marketplace. (We won't go into acting crossovers; by that rationale Cool J, Ice Cube, Ludacris, Method Man and a few others have the market locked.)
For my generation, if I skip Eminem (which, for the purposes of this argument and my own sanity, I will do), the best examples are Nelly and 50 Cent. I'll return to the former several times during this piece, but for starters, if you're between 25 and 35, you probably know the choruses to "Country Grammar" "Ride With Me" or "Hot in Herre" and can recite them RIGHT FUCKING NOW. (Also, maybe the whitefolks among us have actually learned what a Streetsweeper is by now.) He boasted obvious appeal. A suburban mom hearing their daughter or son playing Country Grammar or Nellyville wouldn't fear for the souls of her children, and kids, being no dummies, understood that. For what it's worth, Nelly's still around and making serviceable Southern-inflected hooky rap records, but even if he'd fallen off, royalty checks from those breakout albums would keep him solvent till Rapture.
50 Cent's backstory and commercial successes have been written up more times than you've breathed today. Whatever his current dorky uncle status might be, Get Rich or Die Tryin' could be heard from nearly every car or sound system from Bed-Stuy to fucking Muskogee, Oklahoma. I bring them up not because they bear much artistic similarity to the hip-hop stars that most exemplify crossover success today but because they're the closest precedents for the approaches of Drake and Future.
***
The artist legally known as Aubrey D. Graham and formerly known in pop culture as that dude from Degrassi has instinctively understood crossing over since his mixtape days. For what it's worth, I'm convinced that he'd be making the same records if he wasn't as famous. Pop and R&B melodies come natural to him; he clearly has enough technical chops to make pure rap records but doesn't feel he should be limited to any one style. This, even more than his development into a tabloid fixture, is why Views, despite being seen by numerous rap critics and more than a few fans as a failure, is the most-streamed album of all time.
Drake quietly acknowledges the considerable issues with Views on More Life, his latest album/mixtape/playlist/whatever. He's self-aware to a fault, despite not being quite as critical of his own shortcomings as Kanye West, his biggest artistic influence. As such, he's learned from Views' failures and More Life lacks the meandering nature of its predecessor despite being two songs and several minutes longer. It isn't as cohesive as either Take Care, his arguable masterpiece, or Nothing Was The Same, but this is at least partially by design. The wide range of guests, from Young Thug to Skepta, and consistently great but diverse production allow it to function as a snapshot of nearly every currently important sound in pop, hip-hop, dancehall and R&B (plus a few fresh ones, such as the demented trap bounce of "Free Smoke" and "Portland," and nostalgic touches like the Jennifer Lopez interpolation on "Teenage Fever").
This is a more assured version of Drake than we've seen since the ferocity of 2014's one-off single "0 to 100," or at least he's faking it well. We're worlds away from the uncertainty, petulance and loneliness that dominated Views. Drake manages this without sacrificing the everyperson relatable nature that is one of his greatest strengths, especially on tracks like "Lose You" and "Do Not Disturb." Unsurprisingly, he's incredibly at ease in the pop songs like "Passionfruit," "4422" and "Glow" (if you'll recall, the pop songs like "One Dance" were the only unassailable parts of Views), and on the aforementioned "Free Smoke" and "Gyalchester" the shit-talker of "0 to 100" is in full effect.
***
Remember how I said we'd get back to Nelly? In 2004, he simultaneously released Sweat and Suit, a street/club and bedroom album, respectively. Skip 13 years ahead to February 2017, and we've got Future following up a self-titled record as unsparing as his 2014-15 mixtapes (well, except the bottomless, pitiless hell of 56 Nights) with the oversexed, heavily melodic HNDRXX.
Since Future's career is marked by an easy balance of street rap and heart-on-sleeve emotion (at least it was…we'll get to that), this seems like a sensible approach. In execution, it's not as smooth. FUTURE is a banger-filled burst of rage and pain only briefly interrupted by braggadocio, and rarely loses steam through 17 tracks, which in and of itself is no small feat. HNDRXX, which is more relevant to this discussion, is uneven in a way its companion album is not.
People I've talked to about HNDRXX don't all agree with me. Which I understand—I mean, for plenty of Future fans, "Turn On The Lights" remains his crowning achievement, along with the other spacey loverman tunes on Pluto and Honest such as "You Deserve It," "Straight Up" and "I Be U." And some of them, specifically "Turn On The Lights," felt like he meant it. But I don't necessarily feel that way about this record, with several exceptions.
To be fair, it's a well-sequenced and cohesive album, like most Future projects, and the production is immaculate throughout. None of these are "bad" songs, with the possible exception of "Keep Quiet," which is more inessential than flawed. Yet on tracks like "Incredible," when he's making the sales pitch of his manliness and sexual prowess over a two-step funk beat from "Drunk in Love" co-writer Dre Moon…I just don't buy it. Ever since he rapped, "They tried to make me a pop star but they made a monster" on DS2 highlight "I Serve The Base," it's become clear that the angry lost, pained, self-medicating mixtape-era Future is probably the realest version—certainly the most in tune with the ugly turn his personal life has taken. If this represents him turning over an IRL new leaf, well, good, but then which of these two albums is he performing on? And does it matter?
The answer is, of course, "not really," all things considered, but it's still worth thinking about. And don't get me wrong: Some of HNDRXX is absolutely essential: "Use Me," the Rihanna duet "Selfish," and the aching seven-minute therapy session of "Sorry," where he returns to full-on rapping save for the hook but expresses more emotion than most of the sung tracks. "Lookin' Exotic," "Testify," "Turn On Me" and "Neva Missa Loss" are also well worth your time. (I should mention, though, that his whole "buy-a-woman-love-via-a-car" strategy expressed on "Neva" makes me think of Bob Dylan singing, "Remember what happened the last time this started?" Don't repeat your mistakes, Nayvadius.)
I remain drawn to HNDRXX despite thinking it's more flawed than many others and liking FUTURE much more. Creating something complex and challenging is decidedly not a trend of rap crossovers, but Future may simply proving how effective he is at being A Man Who Can Do Both.