R.I.P. synth pioneer Ikutaro Kakehashi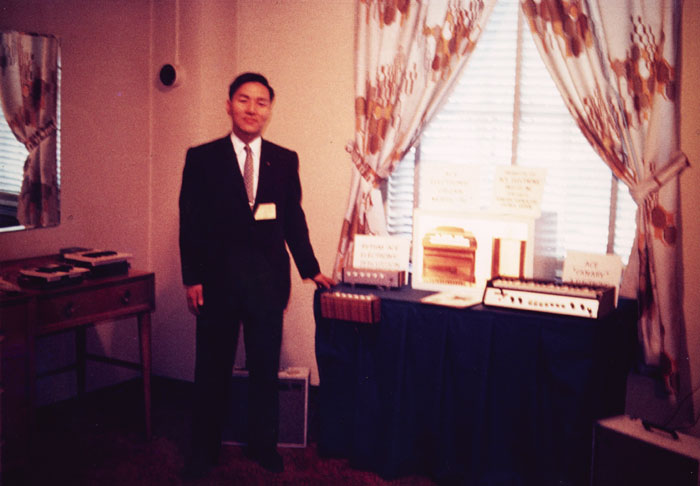 Synthesizer pioneer Ikutaro Kakehashi, founder of electronic musical instrument company Roland, has died. He was 87. The news was first shared by Roland demonstrator Tommy Snyder, who on Facebook said that Kakehashi's "contributions to the musical instrument world…touched millions of people worldwide."
Born in Osaka, Japan in 1930, Kakehashi began his career in the '50s, repairing organs and running an electrical appliance shop. He founded his own company, Ace Tone, in 1960, which later became Hammond Organ Japan. It was there he developed an early drum machine, the FR-1 Rhythm Ace. He left Ace Tone in 1972 to start up Roland, where he helped develop and launch legendary devices such as the TR-808 and TR-303 drum machines.
Kakehashi also worked with audio engineer Dave Smith in the '80s on the development of MIDI technology, for which he received a technical Grammy Award in 2013.
Watch the trailer for 808, a documentary about the legendary drum machine developed by Roland, featuring interviews with Damon Albarn, Questlove and more.