Can announces singles compilation, Can—The Singles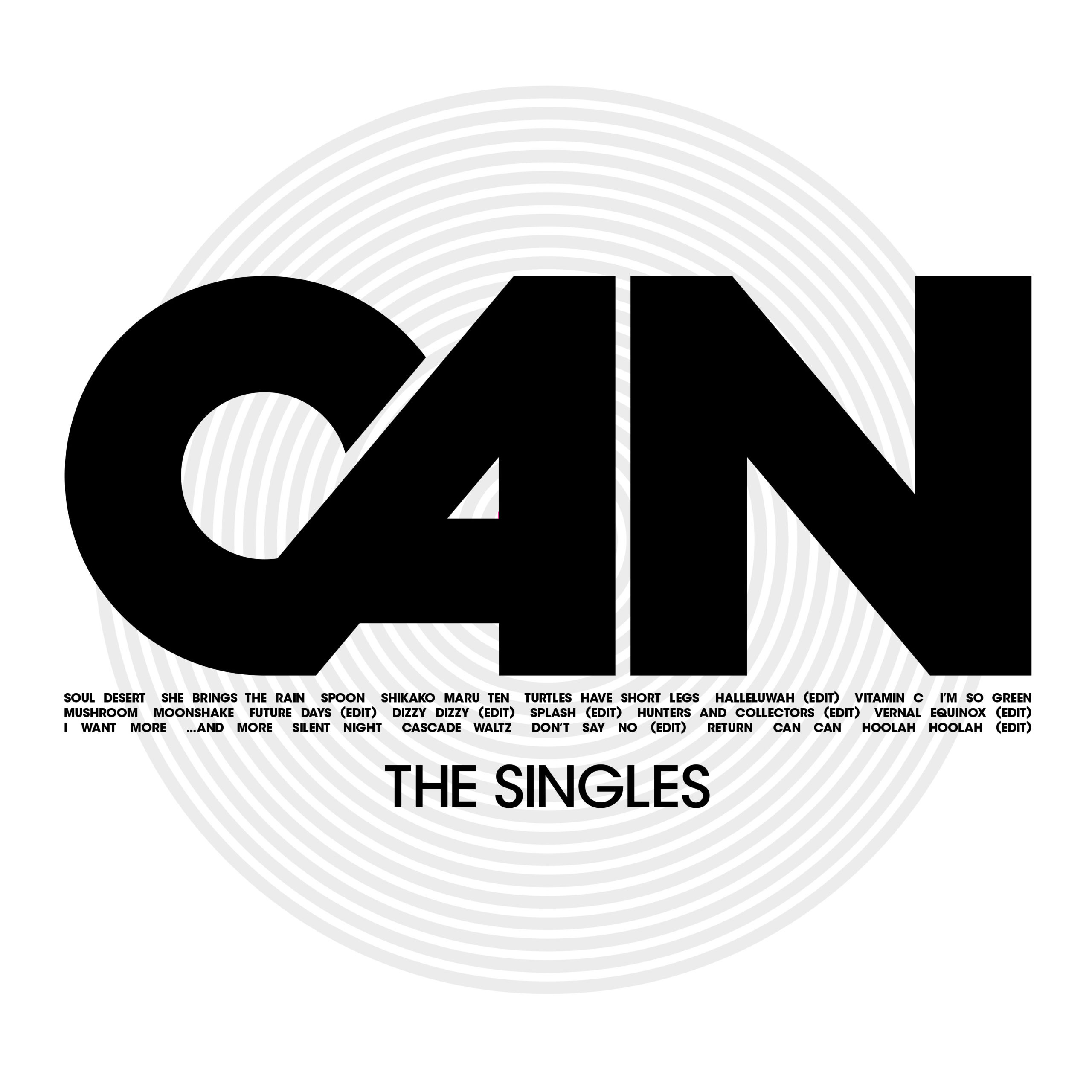 Can have announced a new singles collection. The legendary German band will release Can—The Singles on June 16 via Mute/Spoon, which compiles material from throughout their career, including well-known tracks such as "Spoon" and "Halleluwah," in addition to some lesser known songs. It also features "Turtles Have Short Legs," which was released as a 7-inch in 1971, but was never featured on any of their studio albums. It was recorded during the sessions for 1971's Tago Mago. Take a look at the tracklist below.
Can are also releasing a new book titled All Gates Open, and it's due out in spring of 2018 via Faber & Faber. It'll be released in two volumes: A biography of the band and a second, CAN Kiosk, featuring visuals and interviews from the band.
Can The Singles tracklist:
1 Soul Desert
2 She Brings The Rain
3 Spoon
4 Shikako Maru Ten
5 Turtles Have Short Legs
6 Halleluwah (Edit)
7 Vitamin C
8 I'm So Green
9 Mushroom
10 Moonshake
11 Future Days (Edit)
12 Dizzy Dizzy (Edit)
13 Splash (Edit)
14 Hunters And Collectors (Edit)
15 Vernal Equinox (Edit)
16 I Want More
17 …And More
18 Silent Night
19 Cascade Waltz
20 Don't Say No (Edit)
21 Return
22 Can Can
23 Hoolah Hoolah (Edit)
Can's "Bel Air" is featured on our list of 10 Essential Side-long tracks.