10 Essential Side-long Tracks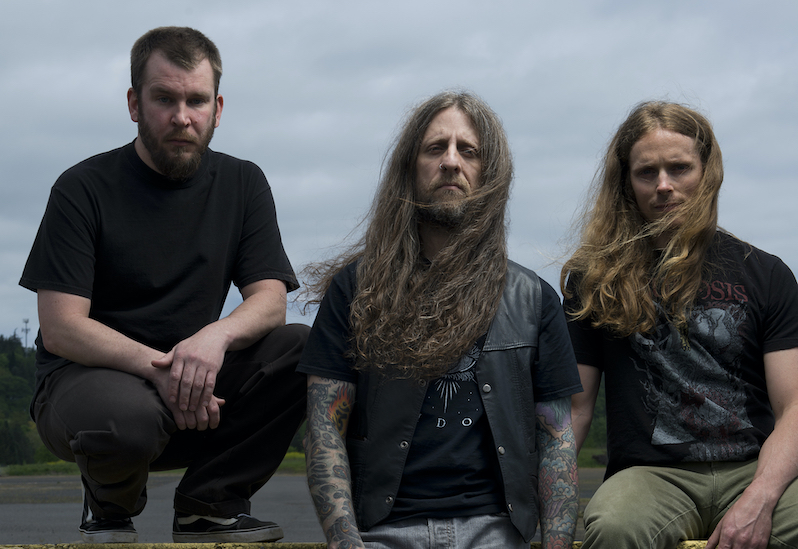 James Rexroad
In the rock canon, there are plenty of songs that extend well beyond the standard length of a pop song. In fact, we've written about some of the more extreme examples. But sometimes those tracks stretch long enough to fill an entire side of an LP. Starting in the era of 1960s jazz and later bleeding into the ambition and excess of the prog era, the side-long track became a vinyl staple. There's something about flipping the platter to hear the entirety of Pink Floyd's "Echoes" or Yes' "Close to the Edge" that makes the act of listening to music feel like going on an epic journey. So we're taking 10 of those journeys, through jazz, prog, disco, post-rock and metal to explore some of the best side-long tracks of the last 50-plus years. See you on side J!
Listen to our Best Side-long Tracks playlist.
---
Charles Mingus – "Part D: Trio and Group Dancers"
from The Black Saint and the Sinner Lady (1963; Impulse!)
Charles Mingus' 1963 masterpiece The Black Saint and the Sinner Lady is essentially a continuous piece of music separated into four parts, written as a sort of jazz ballet. The final piece is its longest, its nearly 19 minutes occupying the entire space of its second side, and offering the most expansive, immersive experience of the four parts. That's because it combines elements of the three previous pieces, not so much as a reprise but as a stunning summary of its vast intersection of styles and compositional approaches. Where Mingus in the '50s was pushing the limits of hard bop, by this point he was delving into third stream—a form of jazz with roots in classical composition. Naturally, "Trio and Group Dancers" feels more like a chaotic jazz symphony than a bluesy vamp. It's a unique and stunning musical style unto itself. – Jeff Terich
---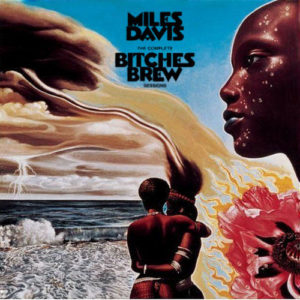 Miles Davis – "Pharaoh's Dance"
from Bitches Brew (1970; Columbia)
In the 1970s, Miles Davis released very few sides of vinyl with more than one track apiece. Later on in the decade, they'd spill over onto a second side, proving that groundbreaking jazz fusion has no bounds—not when it comes to format anyhow. Bitches Brew, his double-album masterpiece from 1970, primarily featured longer pieces, save for the uncharacteristically brief "John McLaughlin," named after the guitarist. "Pharaoh's Dance" is the best of the bunch, if only by a matter of degrees, its psychedelic progression and deep grooves suggesting that Davis could rock as hard as he could swing. For the time it was released, this was truly earth-shifting music, combining genres and intertwining their DNA in a way that rendered neither recognizable. And there's 20 minutes of it. Drop the needle and float into another galaxy. – Jeff Terich
---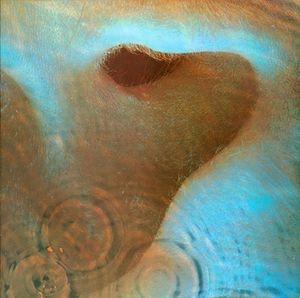 Pink Floyd – "Echoes"
from Meddle (1971; Harvest)
Taking up the entirety of side two of Meddle, "Echoes" is an anomaly. It's simultaneously one of Pink Floyd's most and least typical songs. Before Dark Side of the Moon, Floyd was all about experimentation and long, psychedelic instrumental movements. Songs featured ephemeral lyrics, more interested in the flow of the language than the meaning of the words. "Echoes" has all that. The sound effects are alternately the results of accidents (like David Gilmour accidentally plugging his wah-wah pedal in backwards, causing the seagull-like sounds in the middle) or planned (like Richard Wright plinking a grand piano, amplifying it through a leslie speaker to create the "ping" sounds in the beginning). The harmonized vocals between Gilmour and Wright became a signature sound, especially on DSOTM.
But "Echoes" is also a rare song in which all four members of the band share writing credits, and yet it's not obvious who penned which movements. In fact, it's Pink Floyd's longest song that is not split into sections. All through the 23 minutes and change, while the song moves from light to funky to improvisational and back again, it does not alter its overall feel. Unlike songs such as "Atom Heart Mother" and "Shine on You Crazy Diamond," "Echoes" is one cohesive song that accomplishes the rare task of length without a lull. – Chad Gorn
---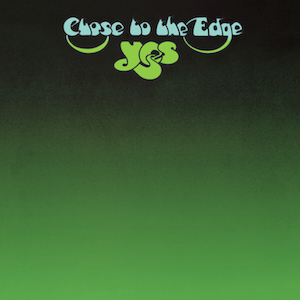 Yes – "Close to the Edge"
from Close to the Edge (1972; Atlantic)
The London prog-rock godheads had peppered their first four albums with epic tracks and suites, including compositions like "Yours is No Disgrace" destined to become fan favorites. Album five was the first to have one track take up a full side, and despite its four-part nature there are no pauses between "sections" and no formally timed lengths. "Close to the Edge" is a study in contrasts: The music is mostly funky and relentless with a breather in the "I Get Up, I Get Down" section, and equal parts baroque and synthesized. The words, meanwhile, find Jon Anderson and Steve Howe pulling insight from Hermann Hesse's classic enlightenment tale Siddhartha even if they're transformed into seeming metaphysical nonsense. This is a sleeper pick for a catalog classic; even without the immediate recognition of a "Roundabout," it's wholly entertaining and consistent from start to finish. – Adam Blyweiss
---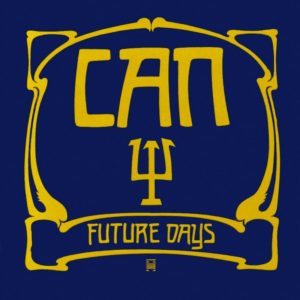 Can – "Bel Air"
from Future Days (1973; United Artists)
German art rock innovators Can know how to fill a side of vinyl. On most of their best albums, there's at least one sprawling 15-plus-minute exercise in avant garde grandiosity. Monster Movie had "Yoo Doo Right." Their monumental double album Tago Mago had two: the druggy funk jam "Halleluwah" and the somewhat more terrifying ambient art piece "Aumgn." Their best, longest track to stand on its own, though, is "Bel Air," the 19 minutes of melodic hypnosis that close out Future Days. It's as much daydream as groove, seemingly caught between a more grounded jammy space and an ethereal cosmic realm. Like any single-sider worth its salt, it has movements—extended solos, ambient interludes—but the fact that Can keeps bringing it back to a central hook means there's always something to look forward to. And that's a lot to look forward to. – Jeff Terich
---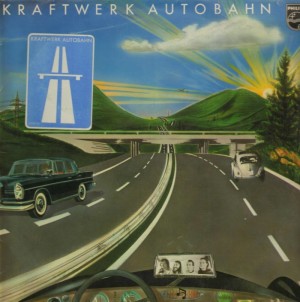 Kraftwerk – "Autobahn"
from Autobahn (1974; Philips)
You can't spell motorik without "motor." The 22-minute title track of the German quartet's fourth album served as sonic metaphor for various aspects of traveling down the country's great superhighway: tuning the radio, high speed, boredom. It also gave electronic and storytelling structure to the loosely organized Krautrock of their quietly received first three LPs. While it inspired legions of techno acts for decades to follow, in retrospect its downstream echoes may have been heard first and loudest in the early albums of The Orb. Loping rhythms, synths and echoes, the playful nature of its repeated motifs, and the verdant sounds of live guitar and flute suggest a long, strange trip, but one that music as a whole needed to take. It's a subtle, muted masterpiece. – Adam Blyweiss
---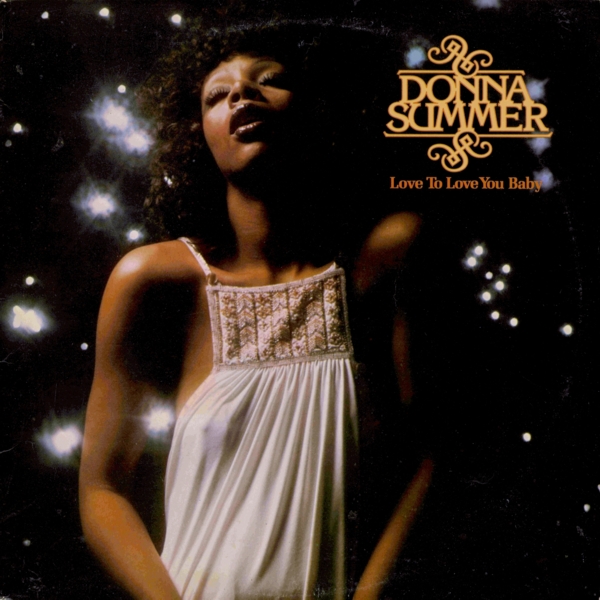 Donna Summer – "Love to Love You Baby"
from Love to Love You Baby (1975; Casablanca)
This orgasmic epic set a bunch of musical precedents in its 16 minutes and 49 seconds, which is about 14 minutes and 49 seconds longer than a lot of men take. Hey-oooo! "Love to Love You Baby" established both Donna Summer and producer Giorgio Moroder as titans of their respective professions. Summer was never seriously challenged as the queen of disco after the single version reached #2 in 1975, although she felt her sexualized image became something of an albatross to shed. Moroder's arrangement was built on more organic instrumentation than he came to be famous for, but his side-long investigation of the groove found just enough detours to create more suspense than one might expect from disco. And speaking of, "Love to Love You Baby" was arguably disco's most significant upshift—it set the rhythm, defined the subtext and personality of the genre before the Bee Gees and Chic crystallized it. And it only took 22 simulated orgasms! Now if that's what they meant by "Make America Great Again," I'd be completely on board. – Paul Pearson
---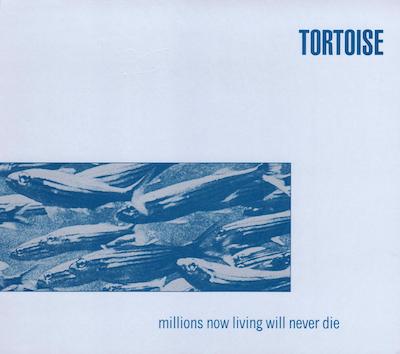 Tortoise – "Djed"
from Millions Now Living Will Never Die (1996; Thrill Jockey)
On some level, post-rock ended up as the heir apparent to prog rock. Complicated arrangements and time signatures, cerebral concepts and a widespread avoidance of obvious hooks are frequent characteristics of both genres. The same can be said of a penchant for extended track lengths. Chicago instrumentalists Tortoise took that to an awe-inspiring extreme with "Djed," the leadoff track from their second album Millions No Living Will Never Die. Of course, by leadoff I mean it consumes the entire first side of the record, its 20 minutes a sprawling exploration of various movements and tempos, stitching together five or six different potential tracks into one endlessly grooving whole. "Djed" doesn't do anything to refute the idea that post-rock is nerdy, but it does counter with evidence of its ambition—and its ability to achieve the sublime. – Jeff Terich
---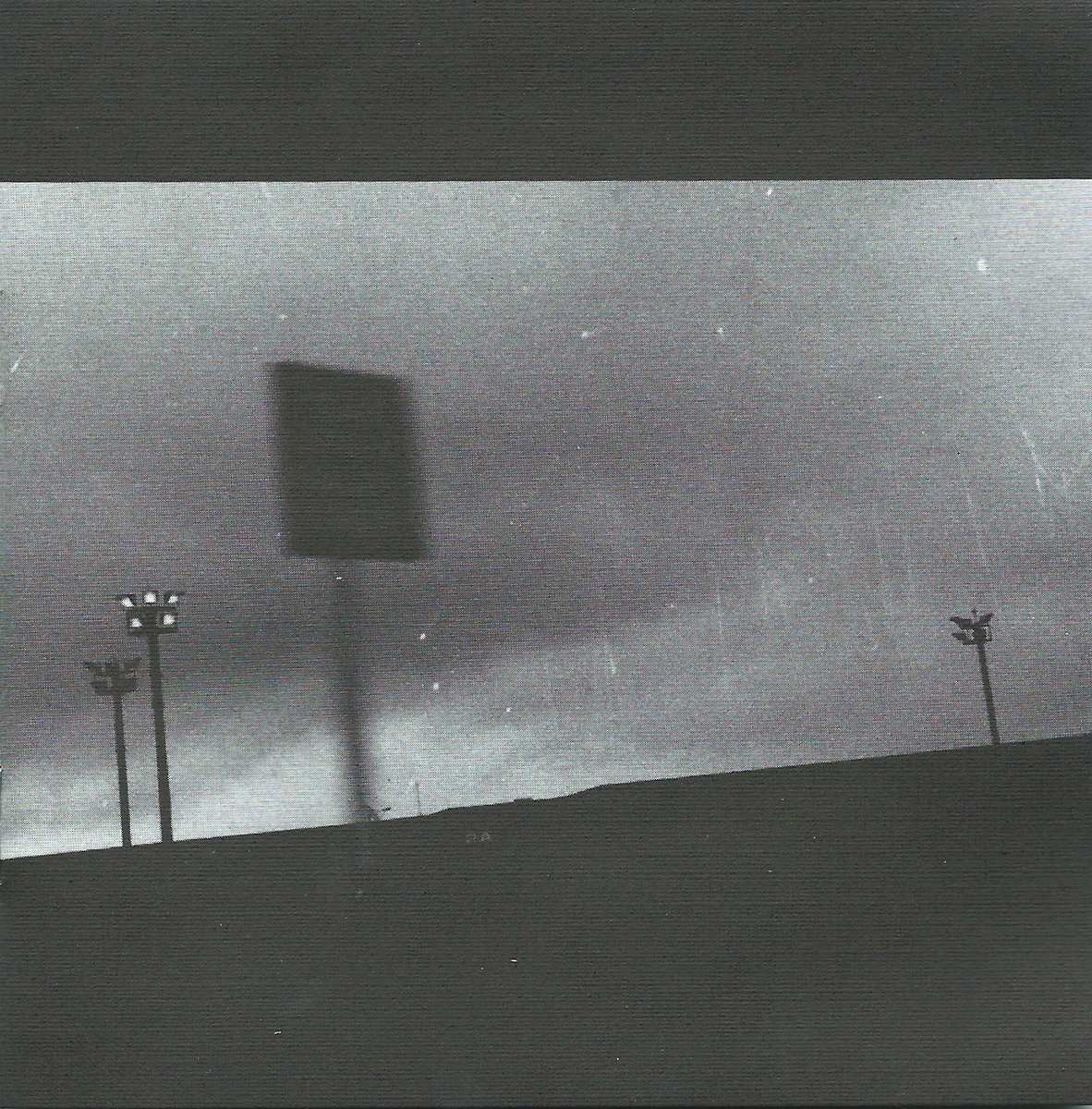 Godspeed You! Black Emperor – "East Hastings"
from F# A# Infinity (1998; Kranky)
There are a couple sure-fire ways to make a side-long track worth its weight. One is to build up from a relatively small beginning and build it up until it becomes a tower to heaven. Another is to jam into oblivion. But Godspeed You! Black Emperor always operated less like a rock band and more like an avant garde rock orchestra. "East Hastings," or "Bleak, Uncertain, Beautiful" as it's called on the original vinyl press, is a sequence of connected but dramatically different parts. It segues from ominous bagpipe and street-preacher sermon to a particularly chilling instrumental section called "The Sad Mafioso," which ranks as one of post-rock's most unsettling lengths of music. It achieves a climax, and then changes again, eventually reaching a psychedelic ambient moment of pitch-shifted guitar harmonics and yet another unsettling, disembodied voice describing pirate radio broadcasts from a barge (on the CD version that is, the vinyl version is a little different, and titled "Bleak, Uncertain, Beautiful…"). On their own, they're all interesting moments. Pieced together, they amount to a gorgeously dark symphony for armageddon. – Jeff Terich
---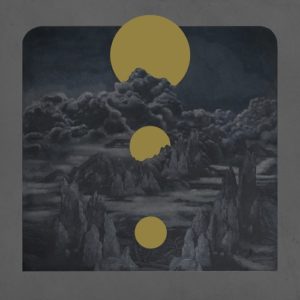 Yob – "Marrow"
from Clearing the Path to Ascend (2014; Neurot)
Yob is, like many of the other artists featured here, the kind of band that's particularly adept at writing songs that push society's limits of acceptable duration. That also makes them fairly characteristic of doom metal in the 21st century, to be honest, though their take on it is more exploratory and spiritual (and pretty sludgy, for good measure). "Marrow," in a sense, isn't extraordinary in the context of their 2014 album Clearing the Path to Ascend. Not in terms of length, anyhow—it's a four-sided album, with four tracks. So they're all eligible, but "Marrow" is the one that earns its real estate, showcasing some of the most moving material of their career, riding a melody that feels at once massive and tender. It's fucking beautiful, and anytime you can say that about a 19-minute chunk of doom, I'd call that a success. – Jeff Terich
---
Support our Site—Subscribe to Our Patreon: Become one of our monthly patrons and help support an independent media resource while gaining access to exclusive content, shirts, playlists, mixtapes and more.