Alternative rock, as a genre, lost all meaning in 1996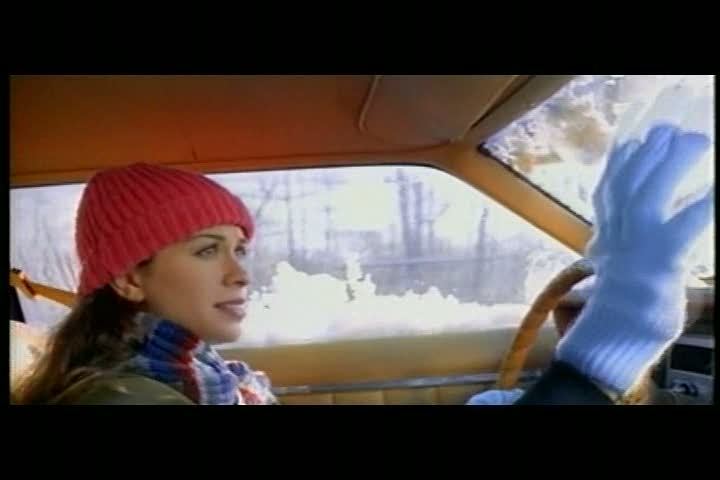 "Alternative" officially lost all meaning in January of 1996. What once was the tag applied to music that set itself apart from the mainstream, from the uncool dad jams your parents listened to, from the corporate-sponsored narc sell-out culture, turned out to be, in the end, adult contemporary. And we can pinpoint a week in time on the Billboard alternative rock chart when the tide turned: January 27, 1996, when post-grunge was now the standard, grunge was dead, ska was nipping at the heels of the punk rock revival, and God was one of us.
Looking back at winter of 1996, we should have seen it coming. While I specifically remember waking up every morning in January of 1997, hearing either Counting Crows' "A Long December" (boy WAS it a long December—I'm sorry, jeez, you can ignore that one) or The Wallflowers' "One Headlight" or The Verve Pipe's "Freshmen." By then it was obvious alternative rock's edge was gone. But the warning signs were there all along, whether it was through the nonsensical angst-ridden garble crooned by the Very Handsome Gavin Rossdale in Bush's "Glycerine" (no. 3), the is-it-Christian-rock-or-isn't-it earnest-guy balladry of Collective Soul's "The World I Know" (no. 6), or Alanis Morrisette's "Ironic" (no. 14), which not only had very little edge (not compared to her Coulier-baiting debut single "You Oughta Know" anyway), it's now come full circle in being a perfect example of irony, simply because its portrayal of irony was, ironically, wrong. Isn't it ironic? On second thought maybe it's just bad writing. That could be it.
Even the bands who were already somewhat established in the alternative-rock arena seemed to be relegated to ballad material in winter of 1996. Radiohead, then still rebranding themselves after the "Creep" juggernaut, had delivered a new acoustic hit with "High and Dry," probably their most pop-friendly song from The Bends, and the one that also had shit exploding in the video (no. 19). And the always eye-rolling Red Hot Chili Peppers took a break from snappin' and poppin' and thumpin' and funkin' and scattin' for one hot minute with the relatively laid back "My Friends" (no. 20) and "Aeroplane" (no. 23). The funny thing is that this era of the band has somehow gone down in history as their least loved, though that might have something to do with being the one most outside their wheelhouse. But then again their wheelhouse is full of garbage—a little fresh air did them some good. And Oasis—less than a year after "Live Forever" peaked—reached number one with their unstoppable hit "Wonderwall." And it was a hit for a reason: It's one hell of a pop ballad.
But even outside of some of the old standbys just taking a breather, 1996—at least at the outset—looked like the year punk gave the fuck up. Dave Matthews' "Satellite" (no. 21), Blues Traveler's "Hook" (no. 27), Joan Osborne's "One of Us" (no. 17) and Deep Blue Something's "Breakfast at Tiffany's" (no. 37) were all proof positive that alternative rock was now music you'd hear at your dentist's office or grocery store, to fade into the background and maybe help lull you into a comfortable nap. These songs are, admittedly, varying degrees of bad, boring or cringeworthy, but at no point were they ever exciting or youthful. Which maybe isn't a bad thing; that Blues Traveler would never sell me Mountain Dew does, as a matter of fact, win them some points. Radical.
The alternative landscape in 1996 wasn't all bad, though. The earlier mentioned Oasis and Radiohead were breaths of fresh air, as was Folk Implosion's surprise number 5 hit "Natural One," from the move Kids, which is not a great movie but at least it's also really uncomfortable to watch. Soundtrack was solid, though. Chris Isaak's rockabilly jam "Go Walkin' Down There" hit number 35; somehow that song has been lost to the canon but for no good reason I know. It's maybe the hardest Isaak ever rocked, and for that matter one of his most fun moments. In an even bigger surprise, alt-country favorites Son Volt somehow crashed the chart with "Drown" at number 40. But the best rock song of the bunch here is Rancid's "Ruby Soho" (no. 13), a song that found the Bay Area punk group breaking free from the skatepunk stereotype that was overtaking radio for a minute and showcasing their rock 'n' roll songwriting chops. As did most of …And Out Come the Wolves. It's also the only song here other than No Doubt's "Just a Girl" that predicts the coming skank-wave that would upset the adult-contempo stranglehold with an orgy of hats, suspenders, gray suits and Bosstones. "Ruby Soho," however, is not a third-wave ska song. Be thankful for those small blessings.
Poe was also on the January 1996 chart. Remember Poe? Of course you don't. Her song "Trigger Happy Jack" was a minor hit at number 31 (though not as big a hit as "Angry Johnny"). I once won tickets to see Poe in San Diego from a radio station as a teenager. The show was 21-and-up only, so they ended up giving me Deftones tickets as consolation. Now that was a memorable show. And then there was Loud Lucy, at 33, with "Ticking." Remember Loud Lucy? Of course you don't. I barely do, but this song did appear on 120 Minutes at least once or twice. Though in the saddest story of forgotten alt-rock bands, there was also For Squirrels, whose single "The Mighty K.C." became a hit after half the band was killed in a van accident. That they actually had a pretty solid debut makes the whole thing seem even more upsetting. Maybe they wouldn't have been the next Radiohead, but they had enough strong material to suggest there could have been promising things ahead for the band.
By and large, however, early 1996 didn't signify much promise at all for alternative rock. All of a sudden the energy and angst was gone and in its place was a bunch of sappy ballads about how life is complicated and we're all just lost and the world is beautiful and tragic and what if god was just, like, some dude, maaaaaan. That probably makes it sound like hippies were taking over, but it was more like a corporate A&R vision of what a hippie would look like in 1996. (To be fair, Blues Traveler did come close.) It wouldn't stay this way forever, though. Adult contemporary would beget ska. Which would beget swing. Which would beget nü-metal, a style of music that would scarcely come close to anything anyone would call "adult." Isn't it ironic—don't you think?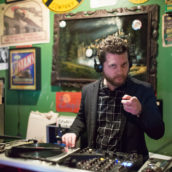 Jeff Terich
Jeff Terich is the founder and editor of Treble. He's been writing about music for 20 years and has been published at American Songwriter, Bandcamp Daily, Reverb, Spin, Stereogum, uDiscoverMusic, VinylMePlease and some others that he's forgetting right now. He's still not tired of it.