Land of Talk : Life After Youth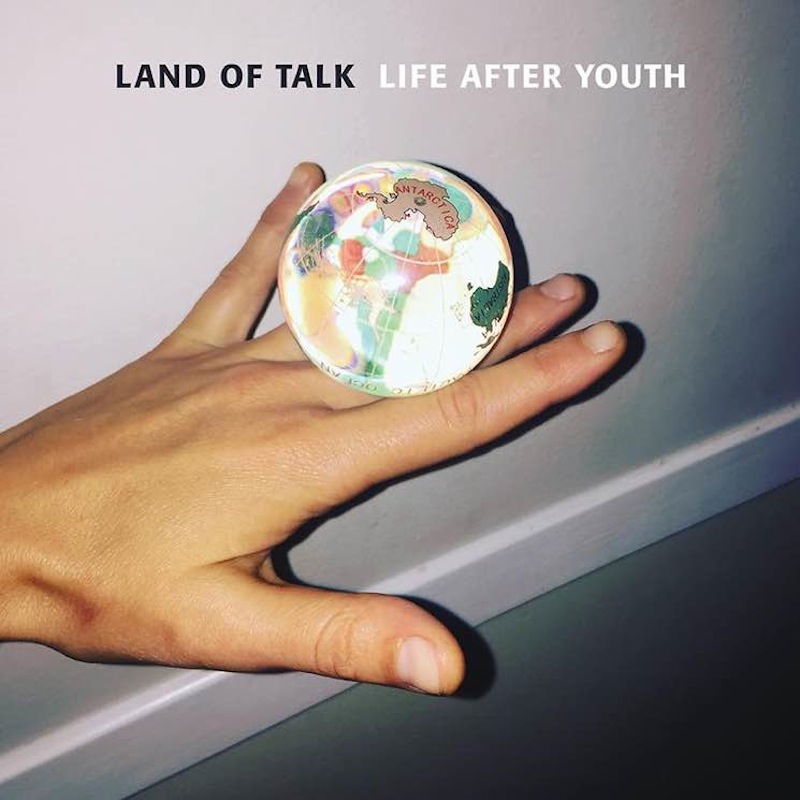 I missed Land of Talk the first time around. Sure, "Some Are Lakes" would sneak its way into my Pandora stations from time to time but aside from the marker-drawn album art, I never paid it much mind. Yet, upon hearing the first single for Life After Youth, "Inner Lover," I sensed an undeniable familiarity, if not in name certainly in content. The song is something like a slow burn, guided by a wobbly synth and the soothing honesty of Elizabeth Powell's voice. Nearing the end of winter and the end of another year of my life, some quiet resilience buried inside its sound that grabbed me.
Life After Youth must be contextualized before it can be given a proper listen. Elizabeth Powell's transition from youth to "after" is what ultimately led to Land of Talk's demise in the first place, a band that disappeared as they seemed to hit their stride. Much has been written about this in the coverage of the band's comeback, but the essentials are an impenetrable creative block caused by combination of success-fueled fatigue and almost losing a father. These painful reminders of limitations and mortality are ever present in Life After Youth, and Powell is able to masterfully take these deeply personal experiences and turn them around into something that resonates deeply. Its this humanity that drives the album and what makes it worthwhile.
Sonically, Life After Youth is a direct sequel to their previous work but with renewed vigor, a natural-seeming progression that fans will likely be ready to grow along with. "This Time" picks up exactly where previous album Cloak And Cipher left off, and most tracks on Life After Youth sound similar to past offerings (though with noticeably more synths). Powell speaks about how her father's recovery was aided by ambient and classical music, music that is meditative and immersive in quality, and how this affected her approach to songwriting. This is definitely most present in "Inner Lover" and is perhaps what gives the song its powerful soothingness. Other highlights are "Heartcore," the album's speediest, most desperate plea, and "What Was I Thinking," a stripped down, reflective track that mostly features just Powell and a guitar. Seven years can be a long time, though, and Land of Talk is mostly divorced from the buzz they might have once had. But maybe that doesn't matter anymore—we've had our fair share of comebacks this year (Slowdive, Gorillaz, LCD Soundsystem, Broken Social Scene).
Life After Youth is an album that does not shy away from the big questions, the abstract or obscure, the ephemeral. Time is its most haunting theme, and many of the songs here find Powell searching for a way to reconcile the loss of it. And in a lot of ways, the album scares the shit out of me. I am young, yes, but the threat of aging and loss and change are always lurking just beneath the surface. Powell is interested in constantly ripping these fears open and making us face them directly. Yet she never succumbs to this fear and, instead, Life After Youth also possess a triumphant quality. It may be hard, impossible even, to imagine a life after youth but Powell contends that yes, there is a lot of the "after," and maybe that isn't always the worst thing.
Similar Albums: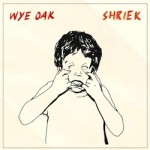 Wye Oak – Shriek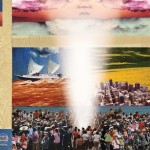 Broken Social Scene – Forgiveness Rock Record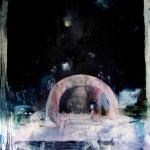 Daughter – Not to Disappear