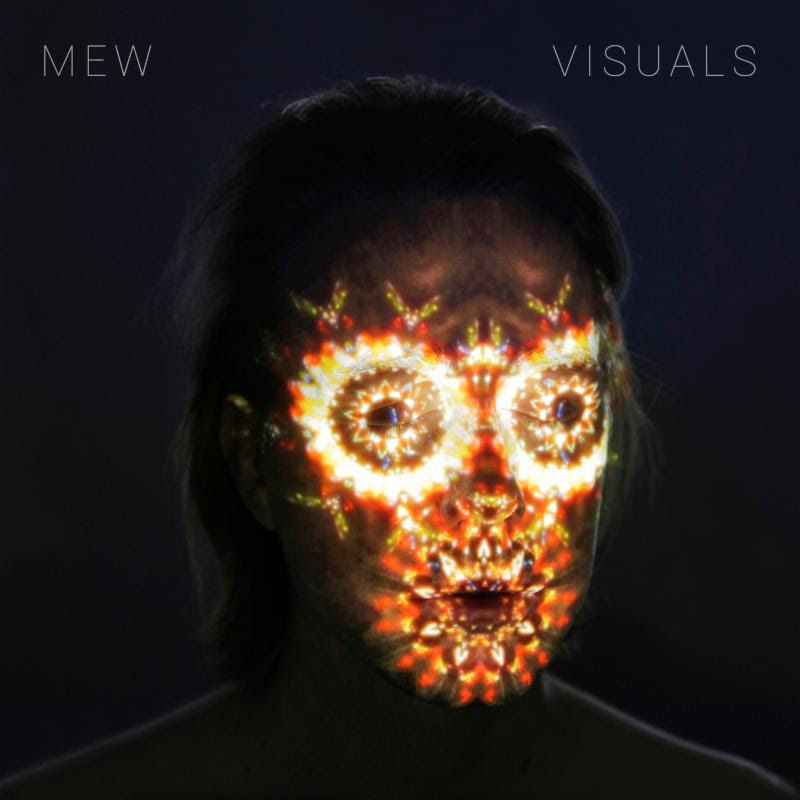 For a long time Mew fought being classified as a prog rock band. Their early material, to be fair, strayed at times noticeably far from this image, but then again Genesis started as an early Bee Gees-style baroque pop band and Yes played jazzy folk rock in their early days. And the Glass-Handed Kites, Mew's breakthrough record, played like an extended album-length suite, replete with odd time-signatures and heavily juxtapositional textures, like if Yes had sprung from the era of dream pop, shoegaze and indie rock instead of the Byrds, the Beatles and the Bee Gees. The striking angularity of its follow-up and the ten-minute song on + –, their previous release, certainly didn't gain the group any group in their battle against the classification.
On Visuals, their seventh album, Mew has largely shaken off the designation once and for all. Gone are epics and album-length suites, and largely gone too are the odd time signatures and angular rhythms. Taking their place is the glitz and glamor of '80s synth pop—sequencers, ultra-tight electronic drums and glistening, super-bright melodies. It seems that while the loss of their bassist prior to the record No more stories… led to an increase in angularity and abrasion, the subsequent regaining of that player and following departure of their guitarist has lead to them abandoning such sonic shores.
There is, of course, nothing inherently wrong with the prog-gone-pop record. Many brilliant bands have done so in the past and turned out incredible work, from the shift to artful alternative rock that Marillion took in the back half of their career to the Duke record by Genesis and the undisputed king of prog-gone-pop crossover records, 90125 by Yes. And, to be fair to Mew, Visuals is not precisely a disappointment. They've always been a vocal-oriented band, the songs suspended in air by the near-elfen voice of Jonas Bjerre, and he does a more than admirable job delivering compelling vocal melodies and textures. Mew are, for better or worse, a hell of a lot like Yes, in that while one may adore the instrumental fireworks, they seem to live and breathe on the superstar vocal performances. (This happens to be why the transition to pop works as well as it does for the both of them.)
The issue is that, while the songs are good, they rarely transcend. It seems that the magical ingredient for Mew is their guitarist and the fracturing he would deliver to the songs of theirs. Track by track, this fault of Visuals is not immediately apparent; these are well-crafted and beautifully honed songs, like small art pop crystals. But as the roll past, one after the other, you start to get hungry for some kind of variation, some spice or jarring non-coherent element to bring some depth to the compositions. The recurring distorted polyrhythmic bass riff to "Candy Pieces All Smeared Out" and the Afropop-inspired layered Talking Heads-style horns-and-guitar figures of "Twist Quest" are the closest we get; the rest stay strongly within their sonic palette.
Inadvertently, Mew wind up illustrating the risk and challenge of pop quite aptly. Within progressive or experimental music, a group can get away with weaker melodies, structures and full album sequences moment by moment because the attention is led elsewhere; when the elements are laid bare by the directness and simplicity of pop, the limited bag of tricks an artist has can become all too apparent. Visuals is loaded with good songs, and to fans of dream pop, they will be a satisfactory set of tunes. But they cry out for angles, odd-times and more complex rhythms to really bring them fully to life.
This is, after all, the first record Mew has ever written without their guitarist, over 20 years into their career. Perhaps these are just growing pains, a group learning how to craft a consistently compelling set of songs without a fellow songwriter that had before been pivotal to their work. Perhaps the next record will take the strengths shown here and bring either the variations needed or simply overwhelm with size and beauty the way Carly Rae Jepsen's recent work has. But on Visuals, at least, the gap is felt.
Similar Albums: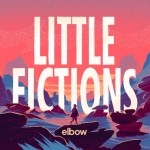 Elbow – Little Fictions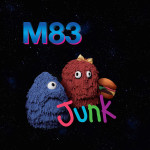 M83 – Junk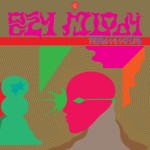 Flaming Lips – Oczly Mlody
Langdon Hickman
Langdon Hickman is listening to progressive rock and death metal. He currently resides in Virginia with his partner and their two pets.