Brand New, Death Cab for Cutie, Best Coast to play High & Low Festival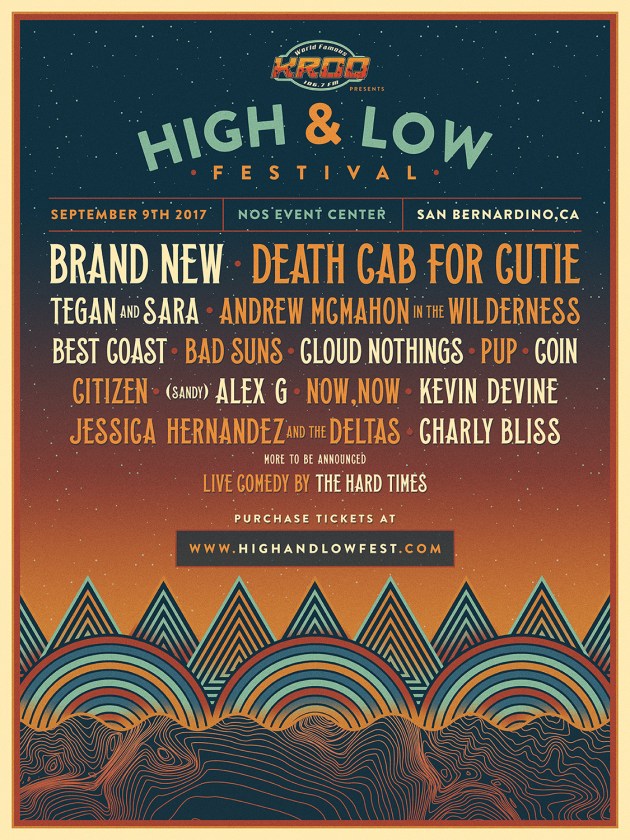 On September 9, Los Angeles alternative rock radio station KROQ is throwing a festival called High & Low Festival, in San Bernardino, California. The festival is being headlined by Brand New, in the band's first-announced live show of the year. The High & Low festival lineup also features Death Cab for Cutie, Tegan and Sara, Best Coast, Cloud Nothings, PUP, Citizen, (Sandy) Alex G, Now Now, Kevin Devine, Charly Bliss, Coin, Andrew McMahon in the Wilderness, Jessica Hernandez and the Deltas and more to be announced. Plus there will be live comedy courtesy of punk rock parody site The Hard Times. Tickets are on sale now.
A new Brand New album is still apparently in the works, after the group released new single "I Am A Nightmare" last year.
Brand New's "I Am A Nightmare" was on our list of the Top 100 Tracks of 2016.