R.I.P. Gregg Allman, founder of The Allman Brothers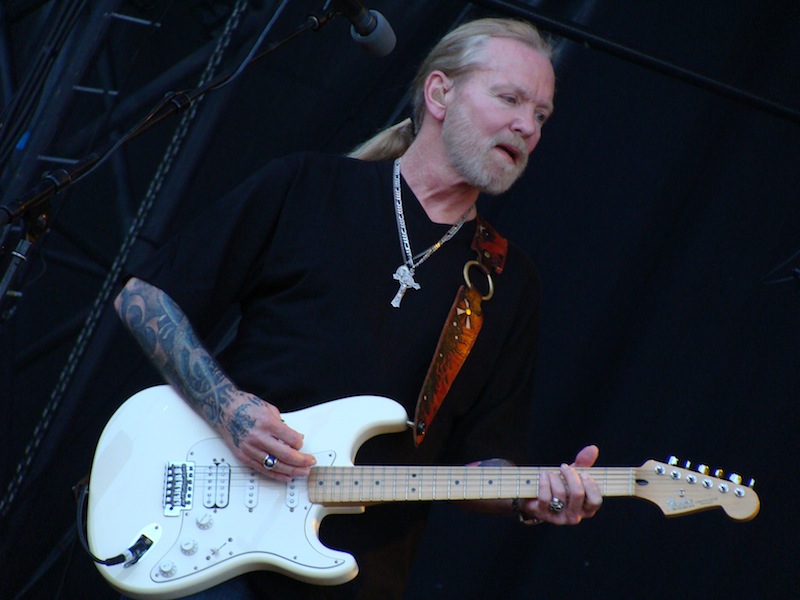 Billboard reports that Gregg Allman of the Allman Brothers Band has died. He was 69. A note published on Allman's website confirms the news, stating that he died "peacefully at his home in Savannah, Georgia." Allman had recently undergone a series of health problems, including a Hepatits C diagnosis in 2007 and having undergone a liver transplant in 2010.
Born in Nashville in 1947, Allman got his start playing music with his brother Duane, with whom he co-founded the Allman Brothers Band in 1969. They released their self-titled debut that same year, and in 1971 released their critically acclaimed and commercially successful live album, At Fillmore East. Duane died shortly after that album's release in a motorcycle accident at the age of 24. Gregg continued performing with the Allman Brothers Band for five more years, and the band released Eat A Peach in 1972, featuring posthumously released recordings with Duane.
The Allman Brothers Band would reunite on and off over the years, playing their final show in 2014, though Gregg Allman would go on to release a number of solo albums, beginning with 1973's Laid Back. In 2012 he released his memoir, My Cross to Bear.