Beach Fossils : Somersault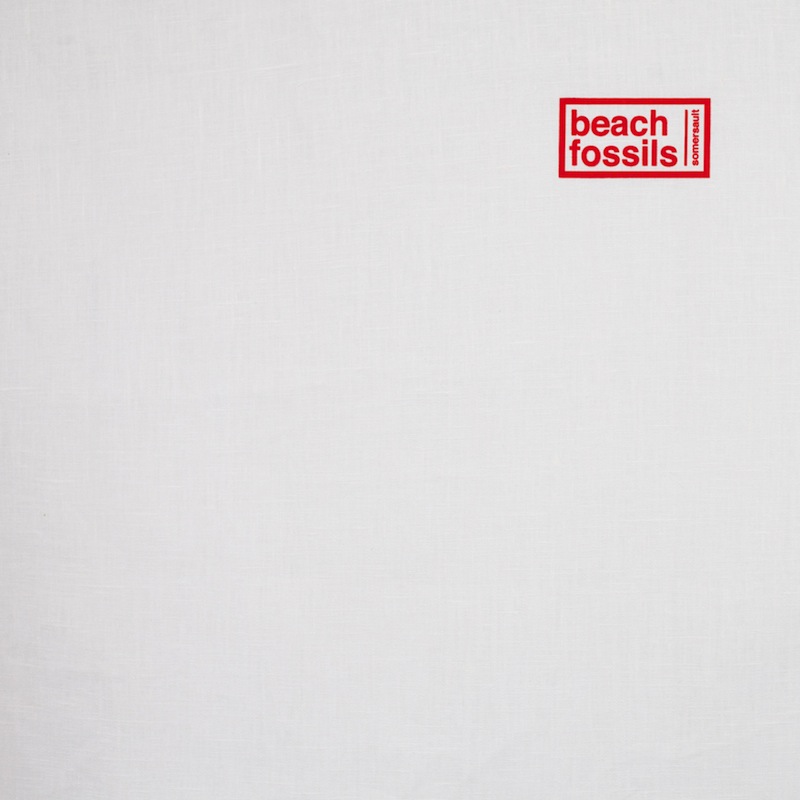 Beach Fossils' third full-length album Somersault begins with "This Year," a soft, serene track guided by a lush string accompaniment that settles below a muted bass line. Frontman Dustin Payseur's vocals still sound like an expanded and ever-so-clearer impression of My Bloody Valentine's Kevin Shields. It's fantastic, lo-fi and warm, effectively acting as the template for the rest of the album, which finds the group improving on their original concepts and expanding into brave new sonic territory.
It's not that Beach Fossils offer six or seven variations of the same songs, but rather that the core concepts are revisited throughout for a wonderful experience, reinforcing their own unique sensibility. There's strong harmonies throughout, as demonstrated by "Saint Ivy" with its core piano-driven melody, bleeding effortlessly into a perfect combination of instrumentation and Payseur's serene vocals contrasting against the twinkly composition. The lyrics are just as deceptively simple, yet still topical, with Payseur musing, "hard to find a reason/television and another headline/don't believe in Jesus/heaven knows i'm wasting my time/ want to believe in America/ but it's somewhere I cant find."
These dreary, melancholy lyrics are delivered in varied tones with dead-eyed, disaffected coolness. Some proper snark and wit emerges on "Down the Line" with lyrics such as "I don't want your wall street/ don't go no degree/ written on the concrete/ ACAB/ couldn't really tell you/what i'm trying to find/everyone's so boring/makes me want to lose my mind." Payseur's words here solidify the album's overarching dejected mood, amounting to a sort of stubborn abstinence from cool.
Beach Fossils made an interesting choice to feature some additional guests artists this time around, like on "Tangerine" which features Slowdive's Rachel Goswell, an uptempo affair with ponderous inflections and lush vocalizations. A second featured artist is hip-hop iconoclast Cities Aviv on "Rise," which is an interesting albeit abrupt track that is blanketed with blasts of jazz influenced saxophones. Aviv's lyricism is as always spot on. The continued adjustments and integrations of the band's sound on the album aren't just limited to featured artists or pretty bouts of indie melancholy, though, as on a track like "Social Jetlag," the delayed accent of piano between verse and chorus is a small stylistic choice that breathes life into what could have been a dull reprisal of earlier works. It's these details alongside a sonic accessibility that propels the album.
Somersault ends on a high note with "That's All For Now," with a graceful, twangy dynamic that ties together the tapestry of the album with clarity and ease. Somersault is a beautifully inviting, engaging, and sonically complex album that clearly demonstrates Beach Fossils' growing emergence from lo-fi indie rock and more into the realm of baroque arrangements. There's enough integration of soundscapes and layering of instruments to truly engage the audience without losing the simple, straightforward construction of the band's core sound. Appropriately, Beach Fossils choose not to overstay their welcome, nor indulge their ambitions, masterfully showing restraint yet able to show a certain opulence of sound that was never really associated with the band before. The album's tonal sadness and listless aesthetic act as a powerful contrast between the velvet like compositions of the band and Payseur's dejected musings. Somersault demonstrates Beach Fossils' commitment to growth.
Similar Albums: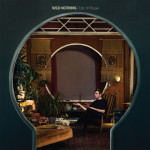 Wild Nothing – Life of Pause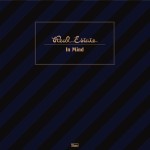 Real Estate – In Mind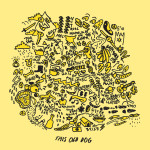 Mac DeMarco – This Old Dog