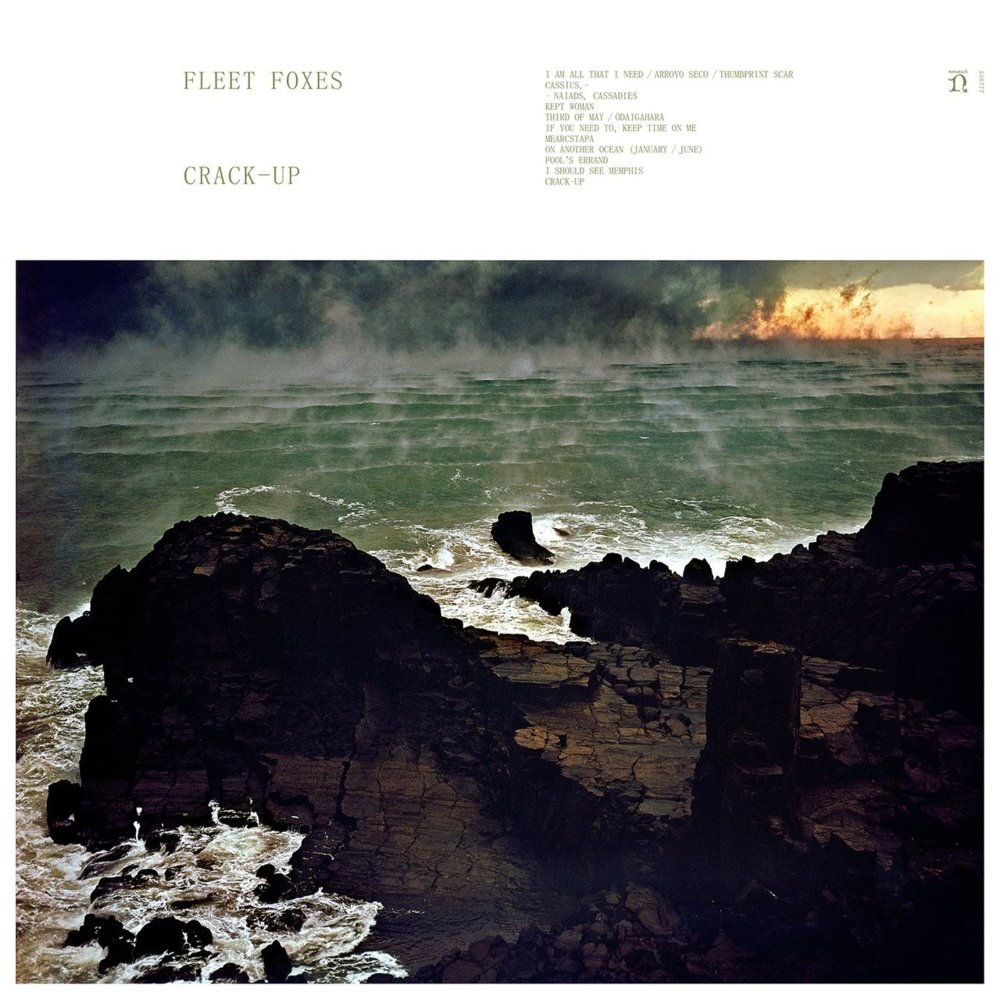 When Fleet Foxes released their self-titled debut in 2008, the band presented themselves as unique in the indie-folk landscape. Their focus on vocal harmonization was a breath of fresh air in a style of music that was growing stale. Their 2011 follow-up, Helplessness Blues, sustained the melodic soundscapes its predecessor built with all the jauntiness of a mid-spring hike intact. After a six-year break between albums, Fleet Foxes' most notable accomplishment in the past half-decade was giving rise to Father John Misty, aka former drummer Josh Tillman, who exited the band in 2012. Enter third album, Crack-Up, which attempts to replant lost footholds and wrestle away the indie darling crown from bands that have rose up to fill in the gap.
There's a somberness to Crack-Up that wasn't present previously, and the jauntiness that was near-ubiquitous in the band's past music shows itself less frequently. The album opens with a trio of tracks smashed together to form one connected whole with "I Am All That I Need/Arroyo Seco/Thumbprint Scar 1." In this triptych, frontman Robin Pecknold shifts his vocal range back and forth between his typical comforting twang and a darker tone sounding more like a register reserved for a secret. The dense lyrics conjure up feelings of long-lost innocence or, perhaps more fitting, ignorance: "I was a child in the ivy then/I never knew you, you knew me." Pecknold is older, wiser and more ready to accept the influence of others for more than their perceived worth or merit.
Throughout Crack-Up, this common duality between darkness and the light is ever present. On "Cassius," it manifests itself in the rise of the strings and piano that cap off the track, swelling up almost in an effort to tell their story with us. It's in the pain of the narrator on "Kept Woman" that laments over the light twinkle of guitar: "Anna you're lost in a shadow there/cinder and smoke hanging in the air/Oh and I know you'll be bolder than me/I was high, I was unaware". Loss manifests itself in the awareness of our own mistakes. On later track, "I Should See Memphis," we hear mention of Egyptian Gods of (among other things) life, death and resurrection.
The band also play with separation or the desire to reclaim something that was lost, starting with reclamation through time and shifting toward space. Again on "I Should See Memphis," the pinpoint is moved to as far away as Egypt, and Pecknold speaks to being literally separated by oceans on "I Am All That I Need" and, almost too obviously, with "On Another Ocean." With the album's closer, one of the last lines drives this emphasis home, "All things change/dividing tides far as I can see," eliciting thoughts of both time and space working in tandem toward a split.
Fleet Foxes, chiefly Pecknold, compose poetry more than music. The two art forms are intrinsically linked, certainly, but as the former's prominence has waned over time, true poets of note are harder for the common person to find. Music is the conduit, the themes contained within are the message. Crack-Up is the newest volume in what will, hopefully, continue to unfold into a storied career with verve and expertly-crafted exposition. With lyrics that fold in upon themselves, Fleet Foxes have again crafted an album that's weighty and difficult to unpack, full of rife opportunities for interpretation.
Similar Albums: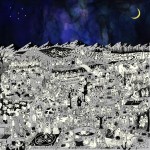 Father John Misty – Pure Comedy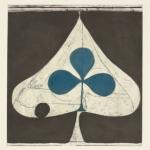 Grizzly Bear – Shields

Joanna Newsom – Divers