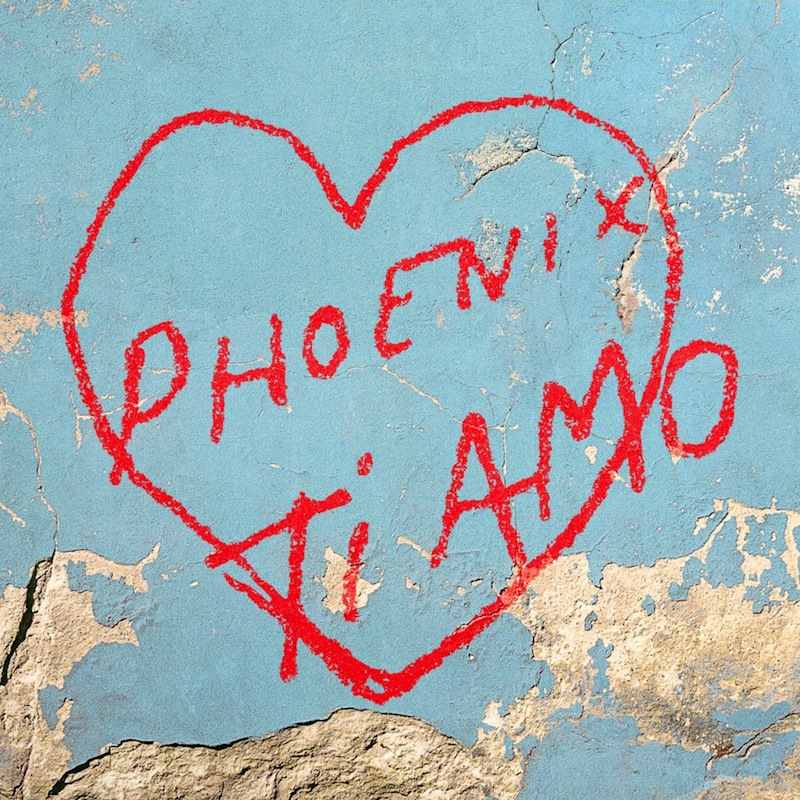 Ti Amo sees Phoenix turning in their most unabashedly disco record yet. This comes at first as a shock; the band, after all, broke out with jangly, strummy guitar-led indie pop songs such as "Lisztomania" and "1901," whose palates are miles from the gloss, neon, broad lapels and glittering starlight of Ti Amo. There were, perhaps, brief hints: the propensity for Phoenix, like Future Islands, to bury synth-heavy krautrock in the middle stretches of their records out of eyeshot of pop single hunters, or perhaps in the inoffensive earworm melodies they laced in their work. Their last record, Bankrupt!, was halfway here, stymied in retrospect by its unwillingness to note that the success of the moody synthesizer-led instrumental stretches meant they were mining the wrong territory (even if that record was, on the whole, stronger than Wolfgang Amadeus Phoenix).
It should be stated that Phoenix embraces these sounds with only mild irony, and whatever irony is here is celebratory rather than ashamed, replicating more a foreigner's ear for Italo disco and the associated imagery rather than making a fool of the subject matter. In that way, it's not unlike the relationship between Roman imagery and modern vaporwave, a genre still going strong despite being years removed from the Hip Window of Internet Fad Discourse, populated now solely by those who sincerely find joy in its imagery and timbres. Just as that genre found a wellspring of new, relevant and worthwhile artistic statements by shedding ironic fascination for sincere, Phoenix wisely play from their joy as Frenchmen experiencing the myth of Italian and especially Roman discos of the '70s, an image as close to a European Las Vegas with all its associated bubbly over-indulgence drowned out in bright lights and pastel colored clothes as there is.
Sonically, Phoenix is treading similar ground to M83's past record, which carried a similar conceit. Phoenix fares a bit better, however; the songs are less cloying and the tone is less self-effacing. Perhaps this is because, while they are plucking a joyous myth-image from childhood to combat the fraught and hideous realities of contemporary life, they choose to tackle the songs as adults where M83 carried the concept through into child-like images of those same sounds.
It reminds in ways of the similar relationship between Daft Punk's Random Access Memories and AM & Shawn Lee's La Musique Numerique. The former played the image more obviously, almost making it a game, and nabbed a Best Album award at the Grammys and massive popular acclaim for the effort, while the latter played the concept a bit straighter and came out the stronger if less noted for it. (Power disparity between the two groups notwithstanding, of course.) M83's Junk had better singles, songs that were more substantial and lasted longer, but as full albums, it is hard to argue against Ti Amo's superiority. The songs are immediately pleasurable, image-rich and miraculously never seem to overreach.
This, however, highlights the only real setback of the record: it lacks clear powerhouse singles. Every track is a pleasure, the pacing is on point and it's easy to play the whole record on repeat for hours without growing tired, which is a real feat. But likewise there are no specific songs that seem to call out to be played back, no moments that demand to be experienced again. This was the final bit of fireworks that made Carly Rae Jepsen's E*MO*TION such a tremendous pop record; the undeniable and effervescent joy of the instrumentals were married with earworm ultra-sincere vocals that made every song feel like it could be a lead single. Ti Amo is a good record, very good even, but its lacking that last little touch to make it truly great. Still, a worthy and satisfying record for anyone looking for big, bright-and-light pop that pays instant dividends.
Similar Albums: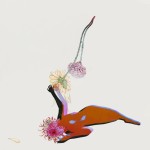 Future Islands – The Far Field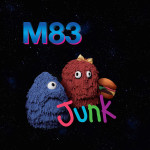 M83 – Junk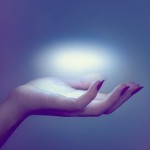 Spoon – They Want My Soul
Langdon Hickman
Langdon Hickman is listening to progressive rock and death metal. He currently resides in Virginia with his partner and their two pets.