Super Furry Animals announce 20th anniversary reissue of Radiator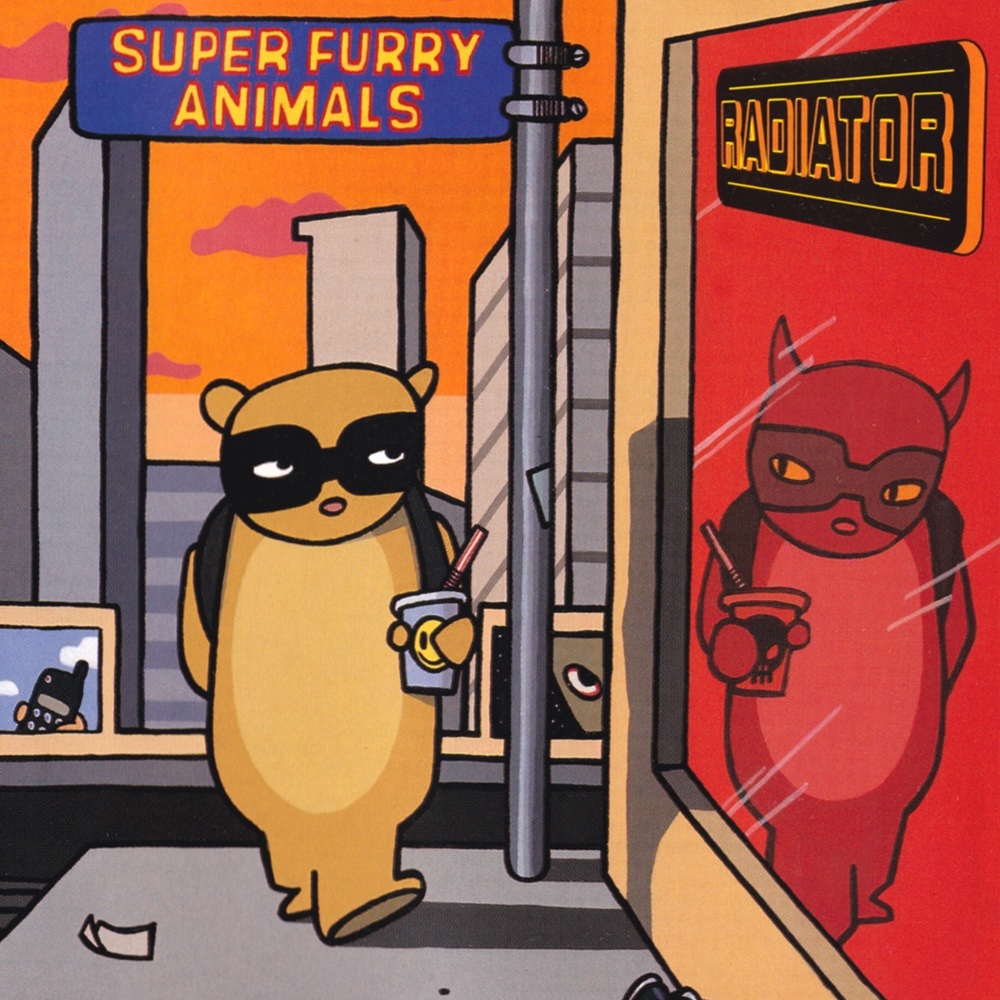 This year marks the 20th anniversary of Super Furry Animals' 1997 album Radiator. To mark the occasion, the band is releasing an expanded reissue of the album, featuring a bonus disc of B-sides and demos, plus the Ice Hockey Hair EP and other rarities. It's out on July 28 and currently available to pre-order. One of the rare tracks is a cover of The Smiths' "The Boy With the Thorn In His Side," which you can stream below.
"For three, contented months we lived in a house in constant earshot of military aircraft, to make Radiator the album that it was," the band says in a press release. "The original album sounded great when we emerged from our exile on Anglesey, and still does, but technology moves with the times and now we can hear it in higher-resolution, as nature intended.
"We've forgotten as much as we ever knew, so the rarities, demos and b-sides on the second disc are as much a surprise to us as they are to you."
Super Furry Animals Radiator Deluxe Edition tracklist:
1. FURRYVISION™
2. THE PLACID CASUAL
3. THE INTERNATIONAL LANGUAGE OF SCREAMING
4. DEMONS
5. SHORT PAINKILLER
6. SHE'S GOT SPIES
7. PLAY IT COOL (U.S. ALBUM MIX)
8. HERMANN ♥'S PAULINE
9. CHUPACABRAS
10. TORRA FY NGWALLT YN HIR
11. BASS TUNED TO D.E.A.D
12. DOWN A DIFFERENT RIVER
13. DOWNLOAD
14. MOUNTAIN PEOPLE
ICE HOCKEY HAIR E.P.
15. SMOKIN'
16. ICE HOCKEY HAIR
17. MU-TRON
18. LET'S QUIT SMOKING
ETC.
19. SMOKE
20. DIM YSMYGU
21. THE BOY WITH THE THORN IN HIS SIDE
DISC 2: Clarity Just Confuses Me (Bonus Tracks)
B SIDES & SUCH
• CRYNDOD YN DY LAIS
• HIT AND RUN
• FOXY MUSIC
• PASS THE TIME
• CALIMERO
• B SIDE
• CARRY THE CAN
• WRAP IT UP
• TRÔNS MR. URDD
• nO.K.
• PLAY IT COOL (ORIGINAL U.K. ALBUM MIX)
DEMO VERSIONS, DEC 1996
• SFA THEME
• THE INTERNATIONAL LANGUAGE OF SCREAMING
• TORRA FY NGWALLT YN HIR
• DOWN A DIFFERENT RIVER
• SHE'S GOT SPIES
• HIT AND RUN
• MOUNTAIN PEOPLE
• PLAY IT COOL
• BASS TUNED TO D.E.A.D
• NAFF GÂN
• THE PLACID CASUAL
• MUSIC BOX