Haim : Something to Tell You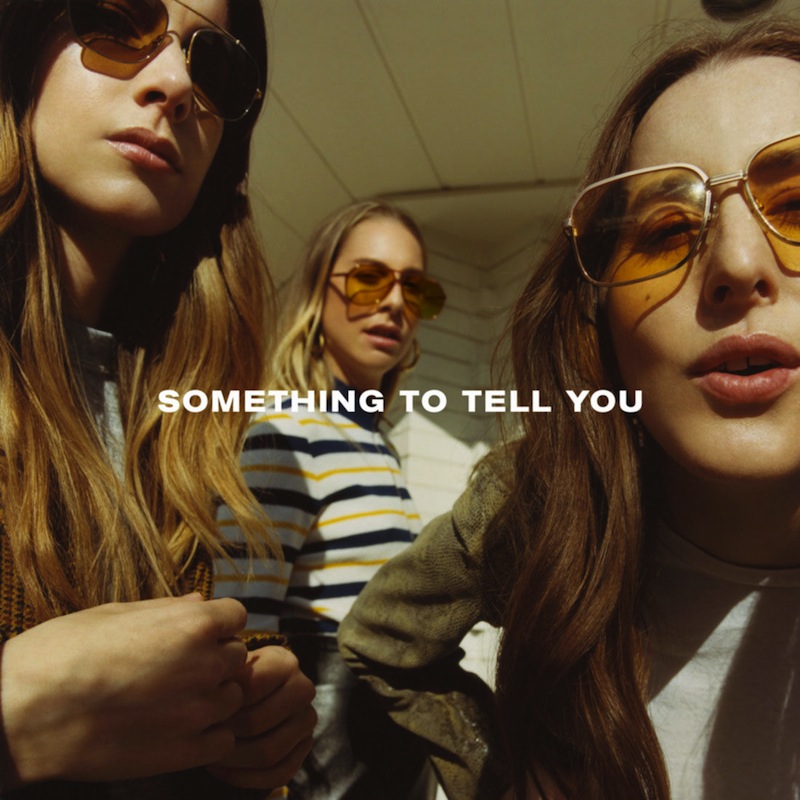 When an artist's debut is as successful as Haim's Days Are Gone, the follow-up is paramount to any future success. They can progress or regress, or even worse—stay the same. Stagnation would be a legitimate concern in this case since the chief members—Danielle, Alana and Este Haim—have known each other all of their lives. Now in their mid-20s to early-30s, they're past the point of resting on their novelty; this album would determine if their talent was a flash in the pan or a deep stock pot. And it didn't come easy; they knew the stakes, and initial studio sessions yielded no fruit. They took their time, however, alternating hours recording and gigging, and the mix ended up working for them. The aptly titled Something to Tell You is evidence that Haim's creative fuel hasn't run out.
"Want You Back," the leadoff track—and first single—erases any doubts in its first 45 seconds. Danielle Haim's soft yet authoritative voice is the first sound we hear, leading her sisters like a conductor into the verses. Together, they dive into a chorus that is simple and layered, continuing on with a balance of emotion and delivery. There's also a nostalgic feel to the orchestration. The Haim sisters grew up listening to their parents' '70s rock and Americana albums, and it shows in the flourishes and structure. A touch of Lindsey Buckingham's guitar style can be heard in "Nothing's Wrong," some ABBA in "Little of Your Love." The latter also includes an unexpected country-western guitar riff and old-timey stomp that illustrates the broadness of their influences.
On the following two tracks, the formula starts to dissolve in favor of a richer sound; the guitars are less discernible and the contributions of producer/collaborator Ariel Rechtshaid begin to come forth in the form of textured synths and effects. On "You Never Knew," the full picture is realized; it's equal parts Fleetwood Mac and Charli XCX, but still all Haim.
There are times when this balance gets in their own way, however. "Found it in Silence" features well-composed keys and strings, but could be more effective as a rock anthem. On "Right Now," the relationship between the vocals and music in the intro is distracting, and one wonders how it sounded in the sisters' shared creative consciousness, and the song bounces between being intensely catchy and unnecessarily decorated. Something to Tell You concludes with the soft and impassioned "Night So Long," in which Danielle Haim shows that she is one of the most genuine and emotional vocalists in pop music today.
On Something to Tell You, the sisters Haim expanded their palette and showed that they have what it takes as songwriters and recording artists to substantiate their buzz. More importantly, they have the songs to sustain a career well past the point that the buzz has died down. They have developed their own sound and style, and it would be nice to see them rock out just a bit more with number three. Surely, they have it in them.
Similar Albums: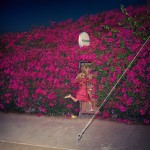 Feist – Pleasure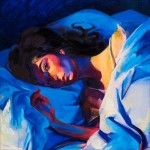 Lorde – Melodrama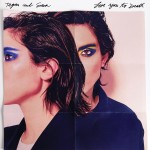 Tegan and Sara – Love You to Death