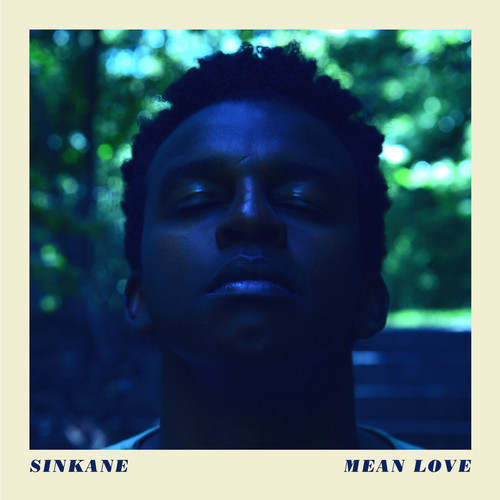 The final track on Sinkane's Mean Love is titled "Omdurman," which is the largest city in Sudan, along the western banks of the River Nile. Although not the capital — that belongs to second largest city Khartoum — Omdurman is said to be the cultural and industrial heart of Sudan. This is pertinent here because Mean Love was written and composed by an artist with a globe-trotting background — Ahmed "Sinkane" Gallab — who was born in Sudan before migrating to the United States at a young age. He has been around the block as a session musician for Caribou, Eleanor Friedberger, and of Montreal, and released his first solo album, Mars, in 2012 through DFA, conjuring up some favorable reviews.
Mean Love, Sinkane's sophomore effort, has a universal soul sound with its share of electronics, funk, jazz, rock, and reggae. Essentially, Mean Love is a worldly mix of rhythm and style that doesn't boldly innovate, but certainly isn't bad. It can be danceable and fun, but also standard and a tad repetitive. Sinkane's voice has range — the screech of "you can have it all" on "Yacha" to his calm breath on "Moonstruck" — and the music, likewise, showcases Gallab's diverse influences, but the country-meets-beach guitar on "Mean Love," "Galley Boys," and "Omdurman" seem all too similar. Sounding a tiny bit like The Rapture's Luke Jenner (who are on the same label), Sinkane's singing is neither annoying nor overly soothing. It will take a few songs to get comfortable with his voice, and his declaration, "I am your son, but you were someone's, too," repeated over and over on "Son" can become somewhat tiring despite the thoughtful truth of the lyric.
If one were to make a judgment based on the lyrics on Mean Love, Sinkane comes across a considerate and down-to-earth person. And looking at the album cover, he seems to be in a meditative state. "How We Be" makes for a joyously groovy beginning to the album with hand claps and blips as Sinkane sings about someone he hasn't seen in a while ("Seems we both have gained some weight") without remorse ("It's just how we be"). Sinkane doesn't know someone's name, but he knows the secret on "New Name" amongst trumpet blasts, murky bass, and a heightening horn solo. "I get high when you walk by," he sings atop the reggae vibes of "Young Trouble" before later crooning about a mean lover (eh? eh?) on the title track ("I cannot count on anything to take your place when you take your leave"). The 1-1 kick drum stomp and snare with surging keys gives album highlight "Hold Tight" a type of menacing atmosphere as Sinkane tells someone, "if you want me, come get me."
Mean Love has some solid jams and grooves, but it's an album that does not force repeated listens. It's diverse, soulful, and a two-run triple instead of a home run. "I know sometimes we lose our ambition," Sinkane sings on "Galley Boys," and some more may have knocked Mean Love out of the park.
Similar Albums:


Sinkane — Mars


The Rapture — In the Grace of Your Love


Toro y Moi – Anything In Return