Lana Del Rey : Lust For Life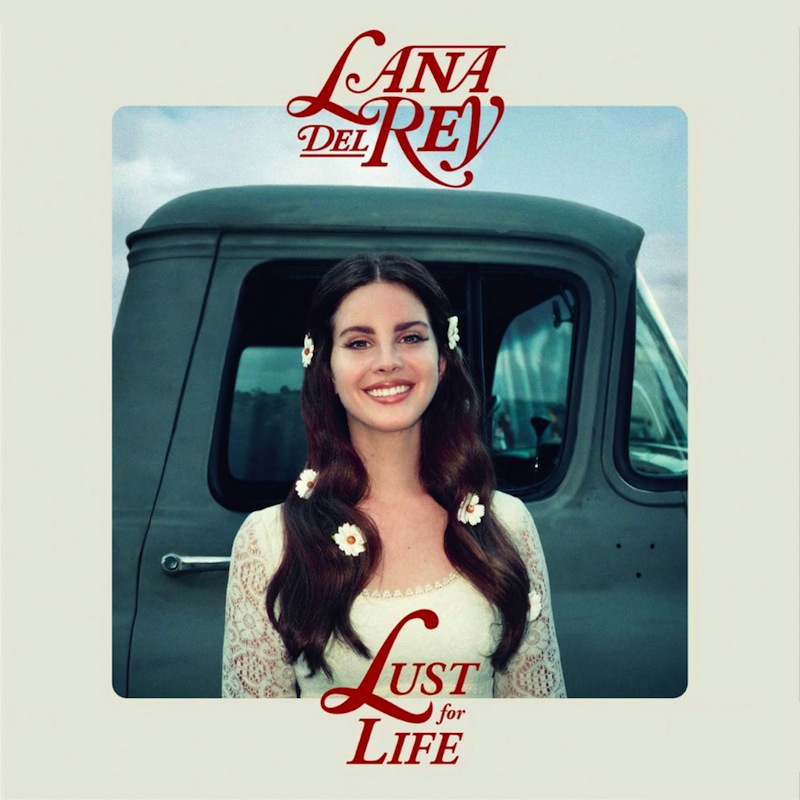 Lana Del Rey is a unique agent in the pop world. Known for melancholy and lush soundscapes that effortlessly contrast the meticulous crafting of not just her image, but the integration of it into every aspect of her aesthetic, Del Rey employs lyrical topics and themes of disastrous flirtations, odes to bizarrely comfortable misogyny and infatuation with the perverse nature of toxic relationships, which alongside her dramatic voice have fueled her popularity since her debut in 2011.
Lust for Life presents a maturation in more ways than one, or at least the emergent pretenses of a readily understood, yet seldom accentuated nuance within her music. Its length, at a weighty 16 tracks, is intense and quite balanced given its duality-driven nature, fluctuating between longer, more layered and baroque pieces and shorter, minimalist tracks. The album opens with "Love," an excessively dreamy track whose chorus in typical Del Rey exuberance is punctuated with gunshot effects. It's a strong introduction to the listless, morbid and altogether dreary style that Del Rey has made her signature. But there's a distinction with how her prior style here is tested with more rhythmic and bass-drenched focus, with often expansive bouts of arresting compositions. There is a focus on integrating pronounced rhythms alongside darker sounds throughout.
That expansiveness is widely evident within the title track, featuring collaborator The Weeknd, a textbook entry on masterful, high-polish dream pop, ethereal only to the extent of its massive production and rich soundscapes, coupled with the constant irony-laden lyrics, cliched and appropriately Del Rey: "They say only the good die young/ that just ain't right/ because we're having too much fun/ too much fun tonight." Abel Tesfaye isn't the only new collaborator here; there's some excellent work here, like on "Summer Bummer," where grinding hip-hop rhythms and ASAP Rocky along with Playboi Carti elevate the track far beyond its initial potential. I'd also be remiss to not mention Stevie Nicks, who absolutely slays on "Beautiful People Beautiful Problems."
Lana Del Rey has always experimented with a vast array of sounds and myriad recurrent themes, especially in terms of rhythm, that through her career have turned into a sort of mimetic toolbox. Certain beats are favored over others, and the trip-hop-staggered and oddly-timed elements heard in previous albums come through on tracks like "Cherry" and its follow-up, "White Mustang." The title of the latter once more references a failed love with utter reverence while Del Rey's itemized Americana tropes and items appear again and again.
Americana is still a core constituent of Del Rey, seen prominently on "Coachella—Woodstock in my Mind," a song that possess a beautiful and layered series of verses driven by an infectious chorus. Yet lyrically, it manages to briefly glimpse at and almost analyze generational conflict and loss, set fittingly in the literal vapid, capitalist festival hell of Coachella (or one of its many imitators). Is there a better setting to have such an epiphany? In a certain sense, this whole album is American Psycho for the Coachella crowd, and that honestly kind of rules.
There's exceptions to this, moments beneath the veneer of Hollywood misery. There's something deeper, far more engaging and honest. "Heroin" captures that element without pretenses, when Del Rey sings "the rumbling from distant shores sends me to sleep/ but the facts of life can sometimes make it hard to dream." It presents an honest disruption of life as some exciting adventure, alluding to the idea that sometimes you're just plain miserable, instead of being beautiful and miserable.
There has always been something fragile and hollow at the heart of Lana Del Rey's aesthetic. That doesn't mean it's bad—far from it. In a sense it's transparent in its construction. As much as that sounds like a negative criticism, it isn't. It's an immense strength. It's in part that dame duality, an embracing of the fraudulent gothic-tinged Hollywood dreariness fused with effortless pop star excess. It's a contradiction that still stands as being unique for the most part, and given the breadth of sound found here, it's no surprise that Del Rey is still able to continue furthering her brand. It is not however, a reinvention of the wheel by any means, but the spaciousness and downright dreamy and cosmic flow of the work as well as its continued somber approach to its material makes it Del Rey's strongest and most listenable album since Born to Die.
Similar Albums: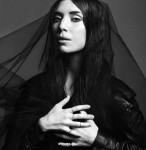 Lykke Li – I Never Learn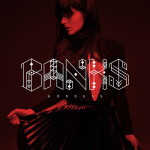 Banks – Goddess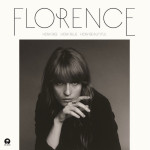 Florence and the Machine – How Big, How Blue, How Beautiful