Pop Life: Comeback season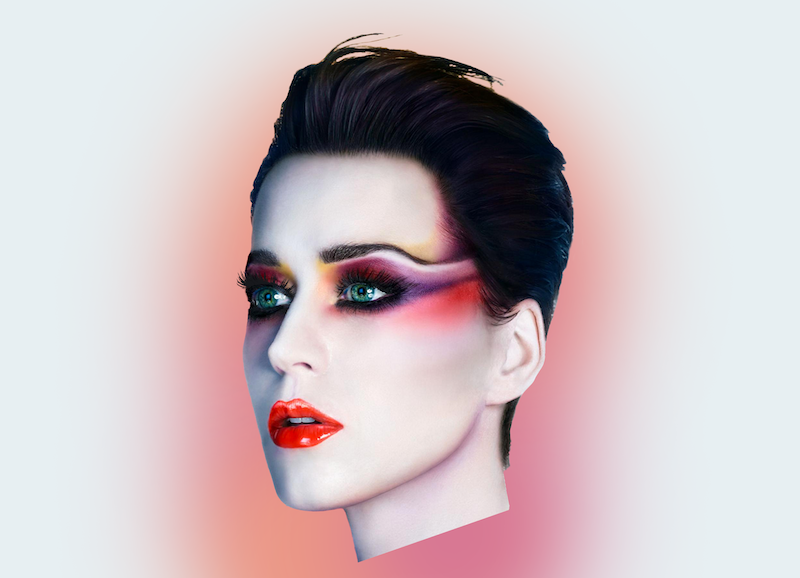 Looking back, 2013 was one hell of a year for music. Relatively mainstream artists such as Beyonce, Drake, Justin Timberlake (c'mon, the first 20/20 was real good), Arctic Monkeys and Kanye West released albums that fucked with genre conventions while still being embraced by millions—none more thoroughly than West, who did alienate some with Yeezus as well as his behavior but still sold out a stadium tour. In the indie universe, old hands like Vampire Weekend and new arrivals like Sky Ferreira put out powerful records that transcended the boundaries of capital-H hipsterdom (whatever that even is anymore; but that term still works as shorthand so oh well), while on the harder side of things Deafheaven and Savages broke through with works that pulled no punches but didn't eschew accessibility. Hip-hop in and out of the mainstream had too many high points to count, chief among them Pusha T's harshly spare solo debut and excellent efforts from A$APs Rocky and Ferg.
Over in the pop arena, its most visible stars of the moment—Lady Gaga, Katy Perry and Miley Cyrus—seemed engaged in a contest to outdo one another via album promotional cycle. Singles were a huge part of this; Perry and Cyrus earned massive airplay for "Roar" and "We Can't Stop," respectively, while Mother Monster struggled to gain much ground with "Applause" and ran into a metric ton of controversy with the only good single on the album (ARTPOP) she'd eventually release, "Do What U Want," due to its R. Kelly feature. And then there was a curly-haired teenager with the given name of Ella Yellich O'Connor upstaging them all—if not in sales then in cultural impact—with a song called "Royals" and later a sparsely produced album called Pure Heroine that, had no one told you beforehand, one would never know was the craft of a 17-year-old. It remained in the public consciousness, as did its top-billed star, in a way that Perry and Gaga couldn't manage to on musical quality, with only their name recognition keeping them aloft. Both of their records received fair to middling reviews at best.
Four years later, two of them are back with albums presented as artistic evolutions. (Gaga returned in 2016 with the country/Springsteen-inflected Joanne, a solid if unremarkable effort.) Only one of them actually grew up, though.
***
Katy Perry achieves the inexplicable but undeniable feat of being an enigma without being particularly interesting. It's not easy to parse whether she's a complete major-label fabrication, a Canadian doofus who got too famous too fast and doesn't know how to roll with it, or some fusion of the two. The latter possibility is most probable, but who knows? There are undoubtedly sociopolitical undertones on Witness, her fourth album, particularly on its first single and obvious best song, "Chained To The Rhythm." But are they things she actually knows/cares about or talking points whispered in her ear by an overworked publicist? Does it matter? (It's immensely easy to overthink music, particularly pop.)
Perry, whose guises as goofy party girl, men's-mag eye candy and Christian good girl next door have all seemed equally thin despite no lack of effort on her part, spent much of her Witness press junket stating college-kid-101 shit about the artificiality of stardom and consumerism. She's gone to a short blonde Jean-Seberg-in-Breathless haircut and the vague suggestion of fangs on her album cover. What is she thinking, exactly? It's almost like a cry-wolf thing: Ms. Perry has spent so long existing in a no-man's-land between earnestness and popstar artifice that it's hard to puzzle out what's closest to the truth. (None of us should be naive enough to think we'll ever get the truth from massively famous people, for the record; the best we can hope for is a facsimile blessed with reasonable verisimilitude.)
In any event, whatever Perry is or isn't, Witness is the closest thing we're liable to get to an interesting album out of her, and it still isn't anything too special. There are good songs to be found: the aforementioned "Chained," the title track, "Roulette" and its throwback 2000s pop sound, and the estimable torch songs "Power" and "Miss You More." But the degree to which she's behind the times glares in your face, as the album's predominant sonics aren't dissimilar to shit that Disclosure and Major Lazer were doing in 2013 (and that The Knife did in 2006, and that real house and dancehall innovators did in previous decades…you get the point). It's not as if anyone expects masterpieces from Katy Perry, but she still bears a yen for novelty songs that rings almost as corny as Meghan Trainor. When she's on you get towering power-pop magic like "Teenage Dream" and "Roar." But one shouldn't expect the ambition of Gaga, Lorde or Kesha from her anytime soon.*
***
"Royals" is excellent pop, but songs such as "White Teeth Teens," "Ribs" and "Buzzcut Season" are what convinced me Lorde was for real. They're late-night radio gem, muffled, reverb-laden piano or slinking synths  and skipping industrial-lite drum patterns anchoring O'Connor's ruminations on the exhilaration of youthful misconduct. Her second album, Melodrama, is the natural evolution of that already staggering maturity—her ability to pick apart her wants and needs in precise yet poetic detail. These are songs meant to be heard and loved (as I, uh, mentioned in, uh, something I wrote about this record upon its release) but unlike Perry's well-manicured focus-group-approved "experiments," they don't put accessibility or likability before the stories of confusion and abandon she feels after having grown up a little, which are the record's focal point.
Folks might find this an odd point of comparison but I see a lot of Drake's sophomore triumph and definite best album, Take Care in this record. Like Drake on that album, the Lorde who narrates Melodrama is baffled by the prospect of fame and the boozy/doped-out parties and the pursuit by amorous hangers-on that it brings, but feels it more acutely and without the layer of awkwardness Drake's always possessed (which has only gotten worse, but that's another topic altogether). She's skeptical about where she is, for sure, and her heart's been broken a time or two, but (one hopes) a young woman who writes songs this good and is thus far unaffected by spectres of solipsism most likely know's where she's going.
*Didn't mention Beyonce because even deigning to compare her and Katy Perry seemed wrong and bad on so many levels.