Shabazz Palaces' "Shine A Light" video brings a mutant baby to a teenage wedding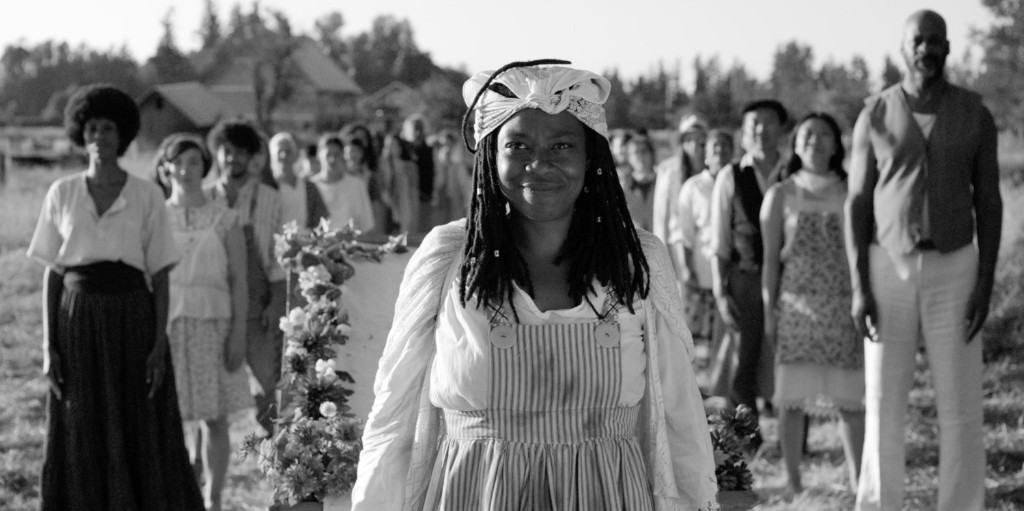 Shabazz Palaces have just shared a new video for "Shine A Light," a highlight from their recent, Sub Pop-released album Quazarz: Born on a Gangster Star. The video is directed by Neil Ferron and is shot in black and white, and it gets pretty weird pretty quickly. Palaceer Lazaro aka Ishmael Butler is depicted as a half-human, half-goat baby who is carted into a teenage wedding ceremony in a field, and is then sacrificed. It's a peculiar hallucination of a video, which involves a pretty intense breakout of couples making out toward the end. But then again, Shabazz Palaces' music has been known to be pretty far out as well.
Watch the Shabazz Palaces "Shine A Light" video below.
Quazarz: Born on a Gangster Star was released along with companion album Quazarz vs. the Jealous Machines. Both are featured on our list of the Best Albums of July 2017.