Grizzly Bear : Painted Ruins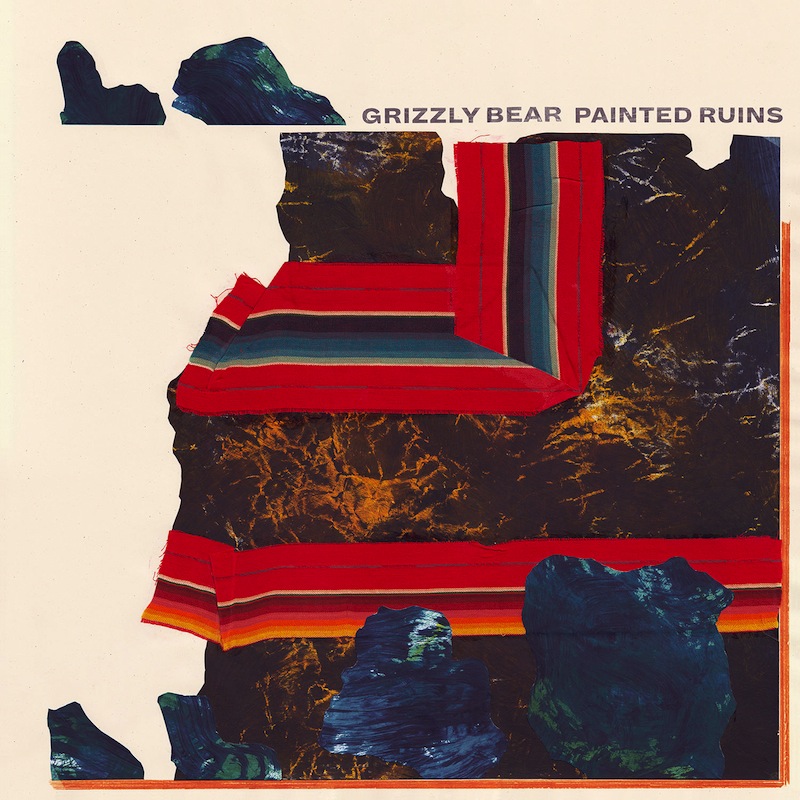 It's not an understatement to say Grizzly Bear make challenging yet uniquely palatable music. Their game is one of masterful and polite deception, constructing memorable harmonies around a bedrock of music-theory-backed genius. It's been five years since their 2012 album Shields, and as always the wait in between generated equal parts anticipation, revelry and rampant speculation. As artists that still make actual albums driven by lofty conceits, Painted Ruins represents a sonic change in scope for Grizzly Bear.
"Wasted Acres" is a succinct opener, ushered in on a swelling bed of synths, with frontman Ed Droste's poignant and lush vocalization accentuating the expansive soundscapes. All of which submits effortlessly into a cool, bass-laden groove plucked up with ample reverb. The affair is clad in a suitably darker tone, appropriate as the entirety of this album is a gloomy and often morose exercise.
The titles for the tracks themselves are evocative of such a nature, with "Mourning Sound" following suit. Its bridge is accented by synth notes that sound scorched, their dying whims offering the perfect accent that signals a transition into the next verse. That's what Grizzly Bear does so well—focus on the interludes, the moments in between, and make them equally polished and crucial as any other piece of the composition. It's worth noting how subdued the pitch is in Droste's voice until the second half, nestled among the ranks of crashing synths and propulsive bass, an eerie and remarkable effect.
As Grizzly Bear continues to guide the listener on a tour of an appropriately gloomy vision, "Four Cypresses" continues the apocalyptic trend both in lyrical note and structure. It's led by a percussive marching rhythm, which whirls into a cataphract of sonic catastrophe in a glorious fashion, only to relax in somber discontent toward the end. Once more there's a suitable contrast in sounds, which are often measured in extremes on this album.
On Painted Ruins, Grizzly Bear still finds the time to demonstrate both an evolution to their sound as well as refined homages to their hallmark complex layering and baroque sensibility of prior efforts. "Three Rings" begins with a hungry series of escalating rhythms, each one vying for some degree of control and presence, only to be bested by a menagerie of other sounds, gently plucked guitar strings, odd humming, unusual deployments of time signatures and grooves, only to fittingly be disrupted by a massive burst of guitar work toward the end.
Yet even when experimenting with instrumentations that could be seen as familiar (given that this is Grizzly Bear's fifth LP), there's still a composite newness to be found. "Losing All Sense" includes some brazen synthwave. And the dynamics of Grizzly Bear aren't just hinged on gimmicks, such as a singular instrument or focus. "Aquarian," a track featuring a boundless display of creativity, is a harmonic cipher with opposed math rock rhythms forming the first half and psychedelic-tinged guitar work leading the second half. The quirkier resonance of Grizzly Bear's unusual styles layered in often decadent trappings does rear its head in the best of ways, like with "Glass Hillside," in which an upbeat tempo clashes with a discordant repetition of notes, carnival-like in presentation, yet darkly intimate.
Given the darkness of tone that resonates so deeply within the album, it's a magnificent duality Grizzly Bear managed, stretched between airy gentleness on "Stystole" and the abandon of closing track "Sky Took Hold," which announces its transition from minimalist composition to fully impactful richness with elephantine synths. It ends as imagined—an orchestral finish of ambient noise, carefully winding down into a pristine nothingness.
Painted Ruins proves that Grizzly Bear remain remarkable trickster gods of baroque indie rock, shining with an inclination toward impact and force, while never losing sight of their complex intent of harmony and experimentation. It's a dark, contrasting and layered work that warrants repeated listening.
Similar Albums: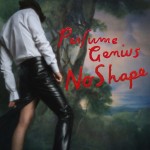 Perfume Genius – No Shape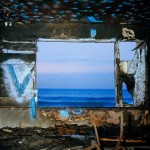 Deerhunter – Fading Frontier

Vampire Weekend – Modern Vampires of the City