EMA : Exile in the Outer Ring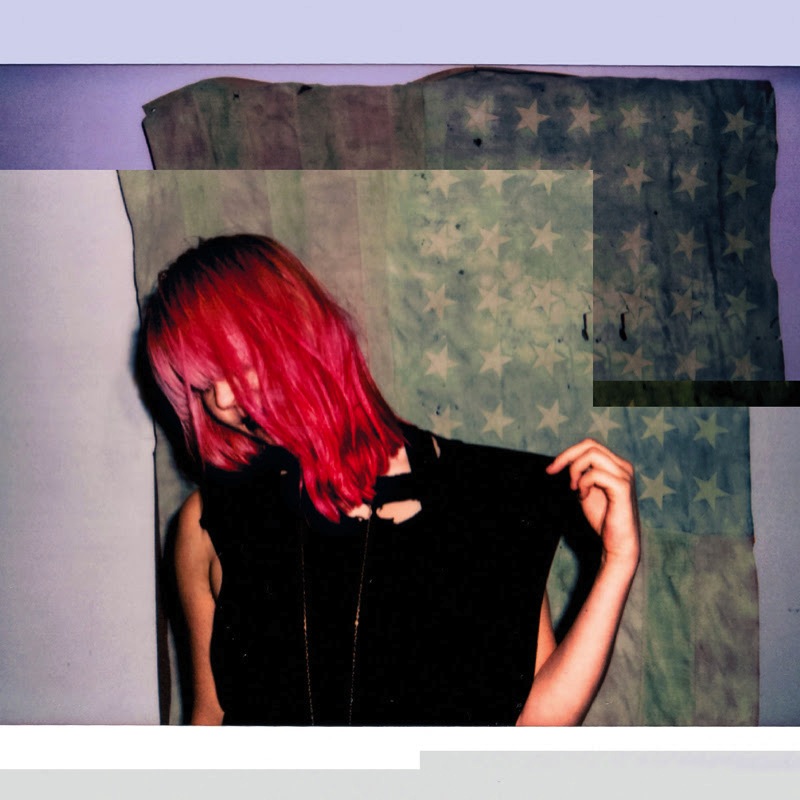 The first words most listeners heard from the voice of Erika M. Anderson (EMA) were "fuck California." The brusque nature of the statement served as a cracking introduction, but for those familiar with Anderson's work with the noise-folk outfit Gowns there wasn't anything surprising about her middle finger to what many see as the epicenter of America's culture. After all, Gowns' 2007 masterpiece was titled Red State, and Anderson showed a fondness for the bucolic oddities of middle America. As that white working class (and predominantly male) population began turning their frustration into misplaced patriotism and propelled Donald Trump to the presidency it was hard not to wonder what kind of retort EMA had coming. Her latest Exile in the Outer Ring delivers a captivating answer.
Timing is everything when it comes to political art. Four years ago, an album that in the artist's words says "hey, yes, Middle America I see you, I believe your economic woes and drug problems are real" wouldn't pose any risk of aligning itself with any brand of hatred. Now however Anderson's message is delivered to a group she rightfully acknowledges has made a grave mistake: "Don't let your patriotism and your anger be exploited by con men, don't let your values be eroded by spite." Arriving a week after Donald Trump-supporting Nazis marched into Charlottesville leaving one dead, many injured and a nation heartbroken, Exile in the Outer Ring might seem too late as a warning. Still, EMA is an artist with endless empathy and she remarkably finds ways to humanize those she might not agree with.
It's hard not to be immediately struck by a track titled "Aryan Nation." Anderson beautifully paints pictures of down-and-out abusers and abuse, clinging to the past and finding parallel in the future. "Go back home to below your station / Like a refugee from the Aryan nation," she sings, while returning to an old truth about us all being the different side of the same coin. Similarly tracks such as "I Wanna Destroy" and "Fire Water Air LSD" get at the very visceral pain of feeling invisible, a condition Anderson attaches to Middle America.
These themes alone would be a recipe for a decidedly bitter record. The brilliance of Anderson is that she spreads her empathy across every frustrated corner of this territory, exposing strange beauty. Returning to EMA's first single "California," it's important to remember why she was at her wits end; "You made me boring" she states plainly. For all its complex political machinery, blue-collar America—at least EMA's—is anything but boring. She finds character and hope where others might only see simplicity. On the album's spoken word outro Anderson laments "it's hard to say where the darkness began." EMA's commitment to the light is inspiring.
The rich thematic weight of Exile in the Outer Ring is matched by its eclectic sonic palette. Anderson returns to the folky roots of her Gowns days while still maintaining a heavy dose of abrasion. For all the moments of cluttering anthemic fury there too are acoustic reprieves. "Always Bleeds" is a gorgeous off-center folk jam, for instance.
Politically driven and sonically expressive it is possible EMA will drift further away from the mainstream appeal she found on her breakout 2011 masterpiece Past Life Martyred Saints but that's perfectly okay. Exile in the Outer Ring is an album that asks big questions about the identity of Americans. It's also a warning about resisting the urge to let frustration turn to hate, and an act of affection and empathy for those in need. With each release as EMA, Anderson proves she is a unique voice in American independent music. Exile in the Outer Ring feels like her strongest rallying cry yet.
Similar Albums: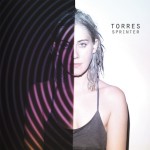 Torres – Sprinter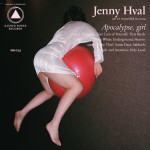 Jenny Hval – Apocalypse, girl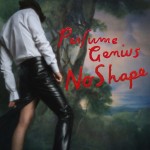 Perfume Genius – No Shape