Hear new Sleater-Kinney track, "Here We Come," from Planned Parenthood benefit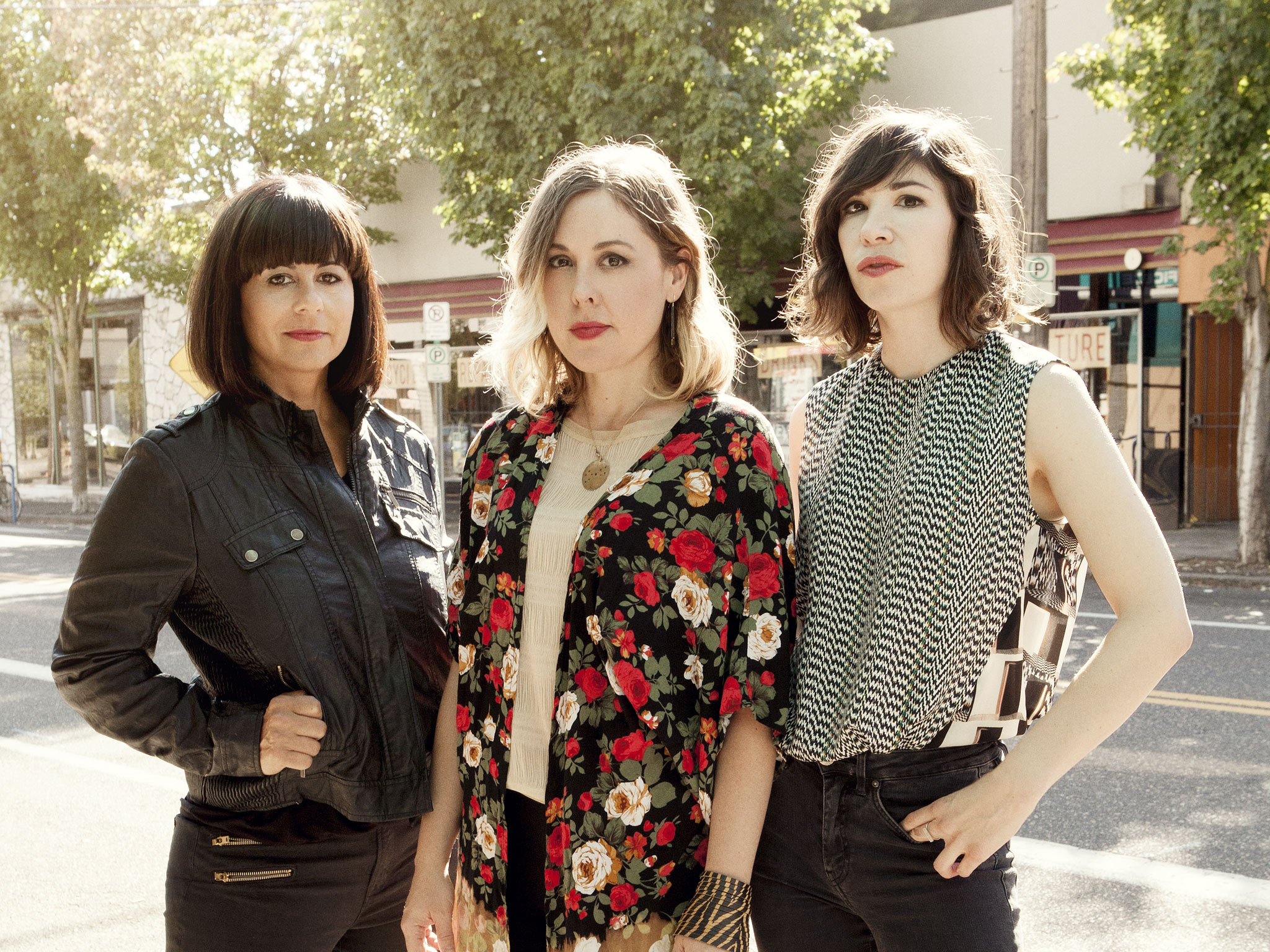 Sleater-Kinney have just shared a new song titled "Here We Come." The track is the band's contribution to the new 7 Inches for Planned Parenthood benefit series, which was announced earlier this year, and it's one of a handful of songs that the band recorded for their 2015 No Cities to Love album, but didn't make the final tracklist. Listen to the Sleater-Kinney "Here We Come" stream below.
Other artists involved in the benefit series include St. Vincent, Mitski, Björk, Bon Iver, Feist, Mary J. Blige, Laurie Anderson, Sharon Van Etten, The National's Matt Berninger and Bryce Dessner, Chvrches, Arca, John Legend and many others. Take a look at the lineup on the 7 Inches for Planned Parenthood website, where you can also pre-order the box set or make a donation.
Sleater-Kinney's The Woods is on our list of the Top 100 Indie Rock Albums of the '00s.