St. Vincent : MASSEDUCTION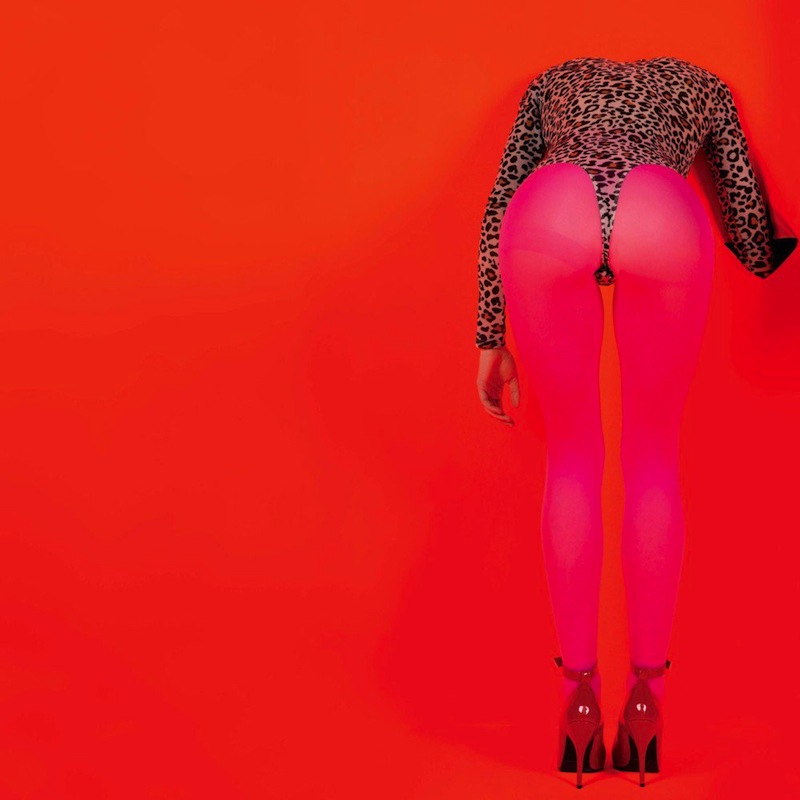 Annie Clark's penchant for the theatrical is well documented: Whether it's her adoration of outre outfits and hairstyles (all of which work pretty perfectly on her) or the wild twists and turns her vocalizations take to embody the characters populating her songs, she's always going for broke one way or another. It allows her to lift material beyond what it might look like on paper. Such is not infrequently the case with MASSEDUCTION, her fifth album as St. Vincent. I don't think anyone would mistake it for being equal to her best work—that distinction remains the sole provenance of St. Vincent—but it's consistently enjoyable and occasionally striking.
Consider the title track. It covers ground similar to "Birth in Reverse" from her self-titled, a career-highlight single, but it doesn't feel like a retread: Her fevered exhortation in the chorus ("I can't turn off what turns me on") and the bridge that feels like a line from Michelangelo Antonioni ("Oh what a bore, to be so adored") contain some of her most impassioned singing, and the song features plenty of Clark's frenzied guitar virtuosity. Opening number "Hang On Me" coats Clark's vocals in drugged-out synth fuzz and a muted drum machine to tell a tale of doomed romance. Neither song is reinventing any wheels lyrically or otherwise, but they're ultimately standouts well worth your ears because of how Clark performs them.
Elsewhere, "Savior" takes us into a roleplay-driven sexual relationship, and "Los Ageless"—a contender for the album's best song—peers under the veneer of SoCal culture to examine the festering rot it conceals. Again, nothing we haven't heard from Clark, but the execution of these tracks, particularly the hard beats and corrosive riffs of the latter and the former's synchronized vocal melody and guitar plucking, keep the proceedings interesting.
Much is being made of how MASSEDUCTION is Clark's "pop album," which is kind of silly: She's always had excellent pop-hook instincts when she chose to exercise them, and I wouldn't say this album is that much more hook-laden than its predecessors. (If "pop album" is meant to equal "album whose instrumentation is largely synthesized," than yes, MASSEDUCTION is that, but by such rigid logic so is much of Skinny Puppy's recorded output. The defense rests.)
Not everything here is successful. "Pills" not only covers territory that's been done to death since Valley of the Dolls and The Rolling Stones' "Mother's Little Helper," but also has far too many bells and whistles for its own good—an ironically saccharine chorus that isn't half as funny as Clark intended it to be, elaborate chamber orchestration car-crashing into Clark's fretwork, awkwardly forced rhymes and more. "Sugarboy" is probably the best example someone could use if wanting to criticize this album's use of "pop" instrumentation, as it's a goofy overcaffeinated mess of a song.
Lively as much of this record is, it ends with a slow three-song gut punch, culminating in the bleak and sparse "Smoking Section." Its depressed protagonist ponders various methods of death, and it feels like this is what's left when the disguises propping up most of this record fall away and we're left with the barest vulnerability. While it may make for an anticlimactic ending to an album, the idea of an escape attempt's failure seems mordantly pertinent to our national character in 2017.
Similar Albums: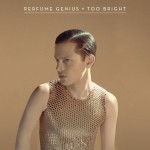 Perfume Genius – Too Bright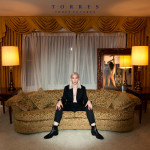 Torres – Three Futures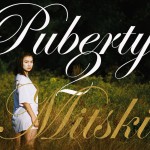 Mitski – Puberty 2
---
Support our site: Buy this album at Turntable Lab